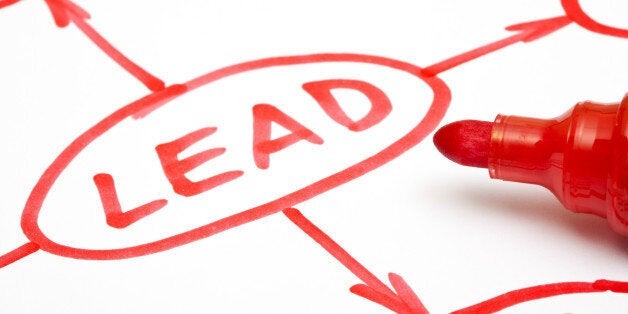 So... Rooney in or Rooney out? England's performances have never failed to divide the nation and the debate of Rooney's inclusion in the England team is no different. If judged on performance alone, the Manchester United man's place in the team would surely have been lost some time ago. Fair enough, we're not expecting him to bang in a couple of goals each game, he's not that sort of player anymore; and the deeper midfield role that he now operates does suit him. However, he's just not playing well enough to warrant selection; it's as simple as that.
What can't be questioned is that despite his performances, Rooney does appear to have a positive impact on the team. Whist many players would have been dropped after a few below par displays, Wayne always manages to maintain his place in the side. Why?
Some would argue it's his influence and shear presence on the pitch. Captains, despite the occasional bad performance, are impossible to ignore on the pitch; their character and influential nature often shines through - and this is perhaps the case with Rooney. His exclusion from the side in the subsequent fixture against Slovenia was perhaps a testament to the lack and deficit of leadership in Rooney's absence.
In business, much can be learnt from football captains and the effect they have on overall team performance. Here are a handful of leadership traits of legendary skippers that have lead their teams to success over the years - take note CEO's.
All effective leaders must be mental strong and able to cope with the toughest of situations. As pressure intensifies, both on an off the pitch, teams need a cool head in charge to help guide them through and stay focussed on the task ahead; whether this be holding out for a win after going down to ten men (in football) or a highly important client meeting (in business).
Tony Adams, the legendary ex-Arsenal captain, had an evident abundance of mental resilience. Adams had been known to engage in various off the pitch escapades, including drunken nights out in clubs and even a jail sentence. Despite his criticism for his behaviour and slating by the press, Adams was constantly able to maintain his game-face persona on the pitch; and let his incredible defensive displays do the talking. This man was a born leader, and is still regarded as one of the best captains ever.
The best captains have great ambition and a huge appetite for success. When the leader embodies this mind-set, it is often replicated by individual team members. This, in turn, creates a highly driven squad (in football) and workforce (in business). Business leaders that show drive and ambition, whilst also managing to instil similar attitude into their employees, will often go on to achieve great things.
Roy Keane is great example of a captain who wanted to win more than anything. On the pitch, Keane was a true gladiator, and one of the most aggressive midfielders to ever grace the game. His passion to win a game, or be that, a tackle, is something that every player wants to see from their skipper. It's traits like this that really drives the rest of a team on to run that extra yard. On the other hand, the Irish hard-man was known to dish out the odd verbal battering to his team-mates, and although this isn't necessarily advised in any sort of leadership role, it certainly shows his desire to get the best out of not only himself, but his team-mates too.
All leaders, in any format or situation, need to set the bar for what's expected from your work. To be able to set a good example for your team is an essential trait of captaincy, and one that will make a big difference on individual and team performance. Similarly, in organisations, managers need to lead by example. There needs to be clear direction, vision, standards, passion and guidance; and it should all permeate from the one(s) at the top.
In the footballing world, when you think of role models, a few names come to mind. John Terry and Steven Gerrard would certainly be amongst them. Although Terry has come under scrutiny for events that have occurred off the pitch, no one can deny his incredible leadership on it. Much like Tony Adams, the Chelsea skipper is a born leader of men who is always first to throw his body on the line (quite literally) for his team. In terms of reliable skippers, they don't get much better than JT. Gerrard did the same for Liverpool and England over the years; he was a real match winner who had the ability to always step up and pull something out the bag when his side needed it most. Both these players will always be considered as legends for their clubs - true heroes and the ultimate role models of the game.
Loyalty is another crucial attribute of any great leader. For any sort of team to be successful, it needs stability. This can come in several different forms, but most importantly, the leader needs to remain constant - they need to be there from the start to the finish, through thick and thin, the highs and the lows. With loyalty comes respect, which is a fundamental factor of strong leadership and a major contributor towards team togetherness.
Italian legends Paulo Maldini (AC Milan) and Francesco Totti (AS Roma) both captained their clubs for over twenty years - Totti is still playing for Roma at the age of 40 - a testament of unbelievable faith and loyalty to his side. Other players who have spent their entire career at only one club include Barcelona legend Carlos Puyol, Inter man Javier Zanetti and everyone's favourite pundit Gary Neville. Love, passion and complete devotion to that one, true club is extremely admirable, especially with the financial temptations that exist within the modern game.
It's important for captains to nurture the younger, less experienced players in the team by taking them under the wing and helping them develop physically, technically and mentally. The same applies in organisations, where managers impart their knowledge and wisdom to new team members in order to aid their development and evolution as they mature into their roles.
Wayne Rooney does a very good job at this for both Manchester United and England. After bursting onto the scene as a young English wonder-kid at the age of just 16, Rooney knows what it takes to push on, adapt and consistently perform at the top level. These days young English players have enormous amounts of pressure enforced upon them; the expectation is huge, especially when they are branded with hefty price tags and labelled by the press as the next best thing. Marcus Rashford is a good example of a player who needs to stay grounded and focussed if he wants to reach the level that everyone thinks he can. Rooney, his teammate for both club and country, is the perfect mentor for the youngster - even if Rashford takes his place in the line-up now and again!
Identifying employee strengths
Do you know your employee's strengths and best traits? Just like footballers, we all need to practise, learn and develop our natural skills if we want to excel and reach our full professional potential.
In order for business leaders to enhance their authority and influence as well as develop leaders amongst their staff and become better managers, they need to work to their strengths and recognised the unique strengths of each employee to see where they can get maximum performance from them. To do this effectively, individuals need to recognise their abilities and strengths and identify the roles in which they'll be most effective and happy.
This article was written by Strengthscope ® who specialise in providing strength assessment programs that are specifically designed to help optimise employees' energy and strengths within organisations.