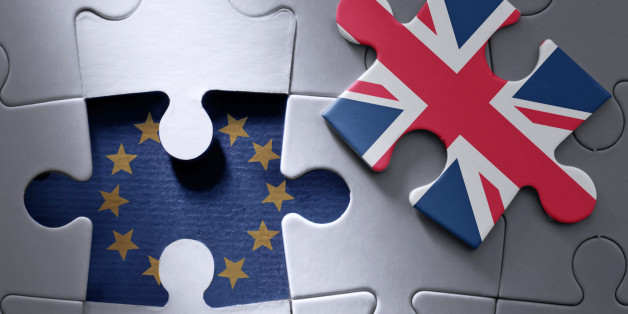 CharlieAJA via Getty Images
"British, huh? So how do you feel about Brexit?"
The winter of 2016 is a weird time to be a UK trainee in Brussels. Since October I have been working as a 'stagiaire' (intern) at the European Commission - one of the EU Institutions from which the UK recently voted to extricate itself. I am one of the 600 bright-eyed and hopeful twenty-somethings from across Europe who are currently looking to kick-start a glamorous career at the European Institutions. Unfortunately, though, I have one embarrassing handicap: I am from the UK.
Being British in Brussels is problematic these days. You are constantly trying to flaunt your European credentials while distancing yourself from the political views of people 'back home'. It is like trying to come across as cool at a wedding, while being sabotaged by the antics of embarrassing family members nearby. And, with tedious frequency, you are asked about the elephant in the room, the fly in the ointment, the turd in the swimming pool: the Brexit referendum. Yes, Brexit is never very far away.
I left the UK in late 2011, back when Brexit was nothing more than a glint in Nigel Farage's eye. Since then I have been living on the European mainland, first working at various jobs in Berlin, before moving to Amsterdam for two years, and then finally moving to Brussels. The ultimate goal had always been a career at the European Institutions. And, via a circuitous route, I thought that this summer I had finally achieved it.
Then Brexit happened.
The European Commission is not somewhere you would do an internship if you did not have a generally positive opinion of the EU. It is for this reason that UK stagiaires at the Commission are treated with a certain amount of sympathy. They are the young people who have had their dreams, futures and careers snatched away from them. And if you think this is being melodramatic, then you need only look at Article 28 (a) SR of the Treaty on European Union (the same document that contains Article 50), which sets out the stipulations for employees at the European Institutions:
« an official may be appointed only on condition that he is a national of one of the Member States of the Union (...) »
This means that the EU, as a rule, does not hire permanent staff who are not EU citizens. Therefore, while stagiaires from other EU states may currently be embarking on the first step of a glorious career in Brussels, British trainees will have to get used to the fact that their stay in the European 'corridors of power' will sadly be short and sweet. This is to say nothing of the UK citizens who already have jobs at European Institutions, which they may now be set to lose.
"So how do you feel about Brexit?"
This has become a fairly easy question to answer. When asked it, I roll my eyes, scoff, and use all my favourite synonyms for the word 'disaster'. "Yes, well, we never thought it would happen either," my European friends assure me. Nope, none of us did. Otherwise the many thousands of UK citizens here in Brussels would not have put so much time and effort into their European careers. All of that will now require a rethink. Time to come up with a new career plan.
Cheers, Britain. On behalf of all the UK citizens here in Brussels, we owe you one.