Has December turned your social media feeds into non-stop streams of people popping the question? You're not alone.
Facebook recently revealed that Christmas Eve is the most popular time of year for people to get engaged, closely followed by Christmas Day.
It's not really surprising. All that winter magic, festive cheer, the looming new year shining focus on life's Very Big Things. The fact that many are surrounded by family and friends, and not forgetting those handy Christmas bonuses.
But what is surprising, are some people's reactions to what usually would be cause for celebration.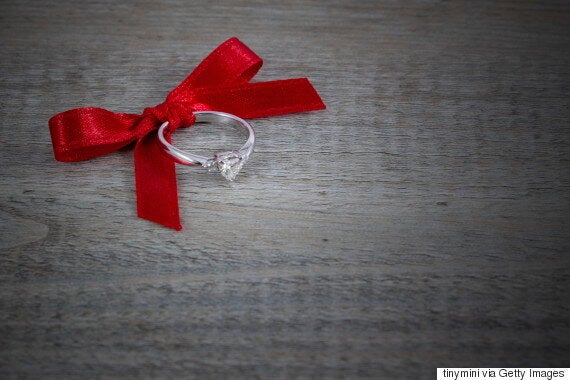 In place of congratulatory messages, I've seen cryptic tweets, sarcastic statuses and snide remarks. Friends getting into passive aggressive arguments in Facebook comments.
"If someone proposed to me at Christmas, I'd say no..."
Did your sweetie propose with an orchestra made of baby angels, standing on one leg on the top of the Eiffel Tower? Has anyone proposed to you at all?
If someone wants to ask the person they love to spend the rest of their life with them on a special day of the year, it would seem good sense (and common decency) to be happy for them.
I don't know about you, but not being a wildly deplorable person is pretty important to me. Plus, spending your Christmas essentially shitting all over someone else's says a lot more about you than it does about them.
Bitterness is never a good look on anyone and, in a time of austerity, berating someone for not having the 'spontaneity' to drop a huge chunk of their pay cheque mid-March borders on vile.
Besides, a new survey by jeweller 77 Diamonds revealed most women don't even want a flashy, public proposal anyway.
47% said they'd prefer it to take place somewhere intimate, which suggests we're moving away from the OTT trend of flash mobs, proposal tattoos and anything that can described as 'Instagrammable'.
To further add fuel to the Angry People of Facebook's fire, another proposal study of 10,000 people by Chillisauce.co.uk showed that 29% of women would prefer to be asked on Valentine's Day. Even less 'original'.
A further fifth of women would prefer to get engaged on the anniversary of the day they met their other half, rather than a random Tuesday in August when they definitely weren't expecting it.
Personally, I couldn't care less when or where someone chooses to propose, as long as they're doing it for the right reasons.
Shouldn't another person's future happiness count for more than all of this modern one-upmanship? Afterall, the proposal itself is insignificant compared to the daily commitment of marriage.
Now I'm not tarring all social media users with the same brush, for every rude comment there's also a genuine heartfelt "congratulations!". But to all the naysayers - please, shut up and just enjoy Christmas.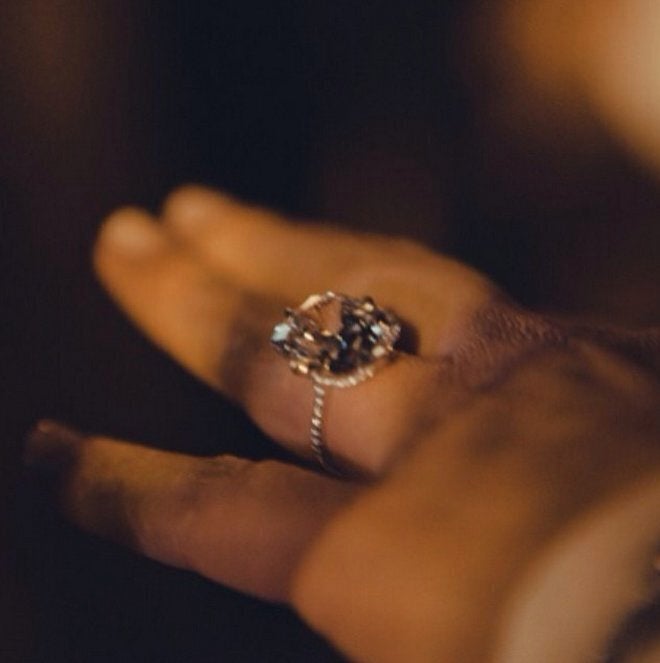 Celebrity Engagement Rings
Related