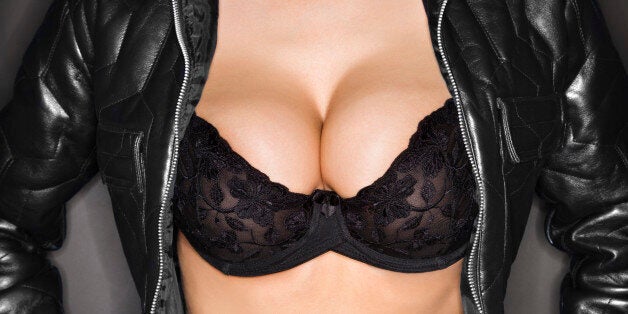 British Vogue appear to have outraged the internet with a simple question: "Whatever happened to the cleavage?"
In an article titled 'Desperately Seeking Cleavage', featuring in the new December issue, writer Kathleen Baird-Murray comments on the lack of pushed-up breasts everywhere from the red carpet to her local restaurant.
"The tits will not be out for the lads. Or for anyone else, for that matter," she stated, citing the huge decline in demand for padded bras as proof.
But that's not actually what the article is about. As someone with boobs who likes wearing clothes, I'm siding with Baird-Murray here. What on earth has happened to the cleavage?
My mother bought me my first padded bra aged 12, after a serious month-long cajoling campaign. The youngest in my year, every girl had breasts except me and I was determined to look the part in my hideous school jumper (before anyone screams over-sexualisation, I attended an all girls' school and was driven by a maddening pre-teen desire to fit in).
How happy I was when, aged 16, they finally appeared and I could throw out my now bursting collection of oversized gel bras and 'air-filled' cups.
In the twilight of my teenage years, breasts were a bonafide outfit accessory. Call it lad mag culture or the American Apparel effect (buying a mesh bodysuit was practically a uni fresher's right of passage), but cleavage on show was most definitely A Thing.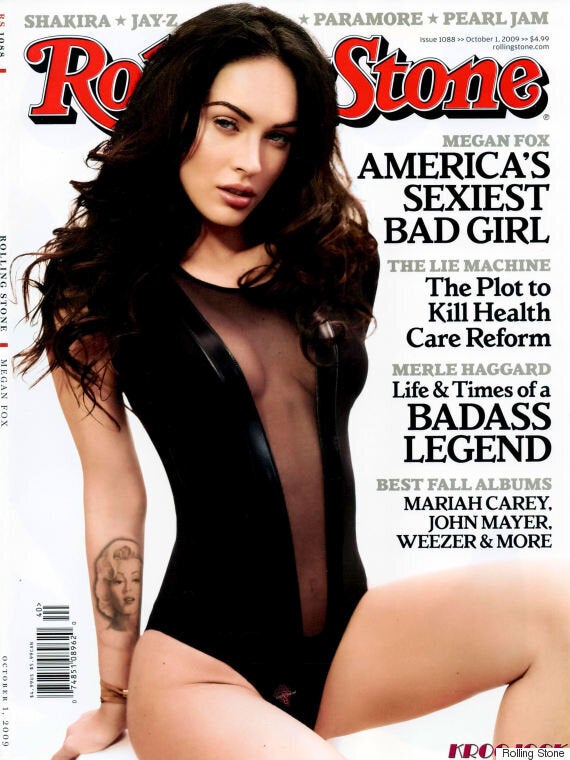 Hands up if you had this American Apparel bodysuit in 2009.
Fast forward 10 years and my wardrobe couldn't be more different. Up-to-your-ears push-up bras have been replaced with non-wired bralets, T-shirt bras and lacy soft-cup styles.
In her Vogue piece, Baird-Murray notes that women are covering up to be taken more seriously in the workplace (a fact she also takes serious umbrage with, speaking to young women who voice their "frustration" at fearing male colleagues reactions).
For me, that certainly rings true. Replacing endless nights out and lie-ins before lectures with a full-time job in an office most definitely calls for a more professional style switch-up.
But the main reason my breasts are completely under wraps? In the past few years, shops have barely made any clothes designed to be worn with a push-up bra.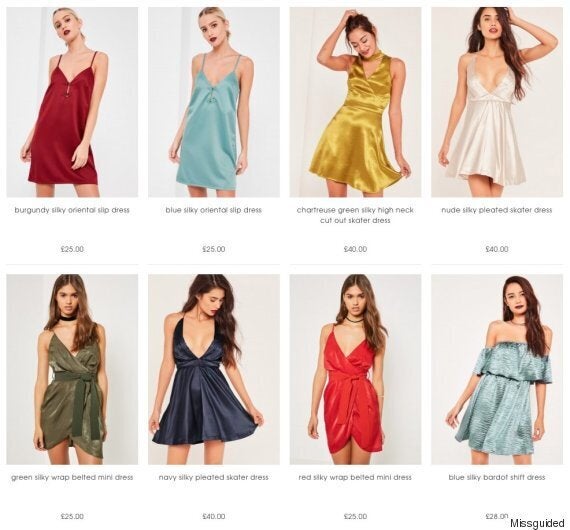 Dresses for sale on Missguided.co.uk
Plunging, cutaway and Bardot necklines, cut-out backs, delicate straps and barely-there slip dresses dominate the high street. If you need support your only hopes are strapless bras, sticky 'breast lift' contraptions (FYI these are truly dire) or tit tape and a prayer.
A flash of shoulder here, an inch of waist there: clothes that don't show cleavage "can be every bit as sexy" Baird-Murray writes. And she's right - the most talked about red carpet styles of late have been all about the 'sideboob', the 'underboob' and high-as-you-dare slits on the thigh.
The problem is, options for women who do want to show cleavage are actually pretty limited. Find me a Christmas party dress I can wear a bra with and, well, I'll probably buy it. (Seriously, have you seen one? If so, send it my way.)
Responding to the backlash on Twitter, Baird-Murray stated that her article wasn't about breast size being 'in' or 'out'. "It's saying that fashion designers are creating more natural, comfortable clothes that focus on other erogenous zones than just the cleavage," she wrote.
So instead of lambasting her for pointing it out, we need to look at why - and it's all down to changing ideals of the female body.
In an article titled 'Why The Push-Up Bra Has Fallen Out Of Fashion', Telegraph writer Hannah Betts revealed a depressing truth: now that plastic surgery is more accessible and affordable than ever, having a large cleavage on display is more "E-list celebrity" than the "green juice and Pilates" coolness we're told to aspire to (thanks Gwyneth Paltrow).
But when Britain's average bra size is 36DD, brands can't ignore the need for clothes that still look good with a bra underneath for long. And I have a feeling they care more about their profits than the fashion industry's current penchant for everything GOOP.
Watch this décolletage-shaped space.