In September, for the first time, the Channel Island of Guernsey hosts its own International Food Festival, highlighting the island's delicious local produce and unique dishes, with cook-offs, culinary demonstrations and food tours.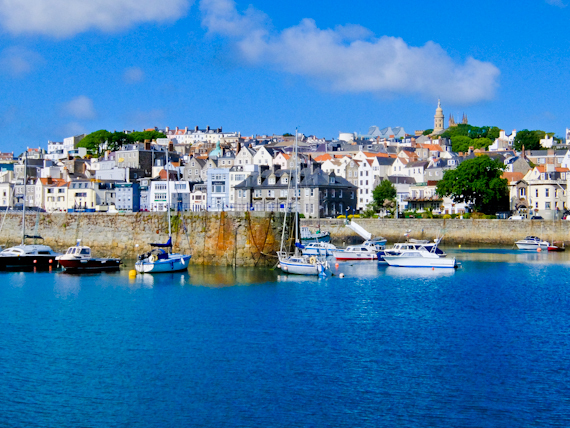 I always have a soft spot for Guernsey as it was here, when I was just ten years old, that I was introduced to the taste of French food. I have to say I hated it as, growing up in Manchester in those days, I hadn't really developed a liking for garlic and herbs. So the news that it's hosting an International Food Festival puts me straight on a plane to find out what it's about.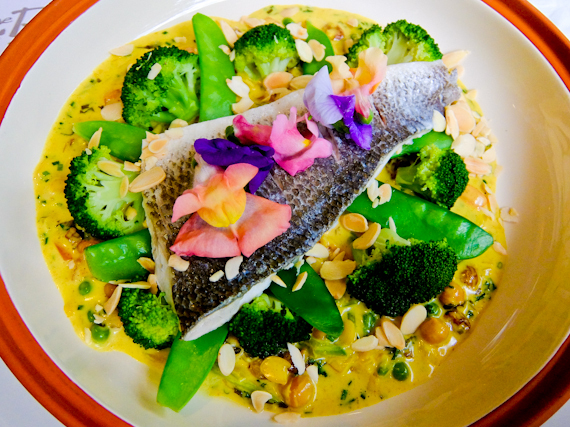 Tony Leck, the talented chef owner of the Pavilion in the Park Restaurant in St Peter Port, is chairman of Taste Guernsey and is a champion of local producers. After an excellent lunch, starting with local scallops, then steamed sea bass on a tagine of vegetables, I meet up with him. He tells me that, of course, fresh fish is the jewel in the Island's crown but there are local cheeses, sausages, mushrooms and fantastic herbs.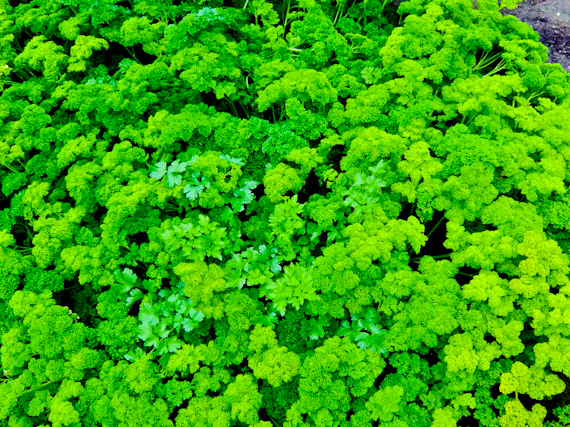 To showcase all these, the Food Festival will run for eight days with the biggest event being the Big Guernsey market on the Crown Pier in St Peter Port, held on the weekend of 20th September. Local producers, including Haut Maison fruit liqueurs, Fresh Guernsey Herbs and Torteval Cheese, will set up stalls for tastings. There will be hot food from the island's leading restaurants including Old Government House and Bella Luce and a hog roast from Porky's, the pork producer. Local chefs will compete in a Beach BBQ Cook-Off and there will be local drinks including Rocquette cider, White Rock beer and Liberation ale.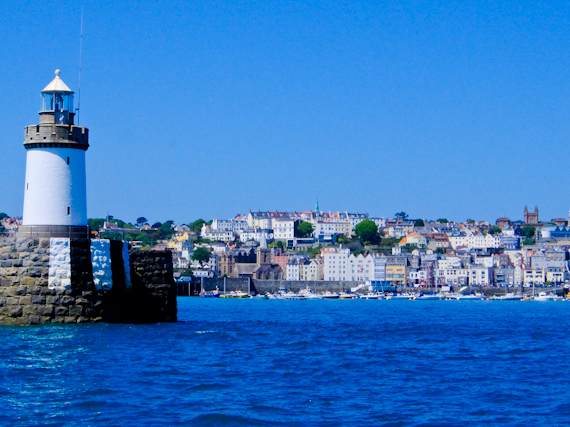 Fortunately Haut Maison have left me a bottle of their delicious damson gin which I sip as an aperitif over the next few evenings. They'll also be hosting a cocktail week where top bars will be creating drinks based on their fruit liqueurs. My next port of call is Fresh Guernsey Herbs, who export an amazing three and a half tons of the stuff a week all over the UK. Mind you they do have 25 acres planted in greenhouses with over 30 different herbs. Siegi Moherndl has been running the operation for almost 25 years and he was originally a full time flower grower. He's putting that experience to good use as he's cashing in the current vogue for edible flowers and supplying chefs in gourmet restaurants.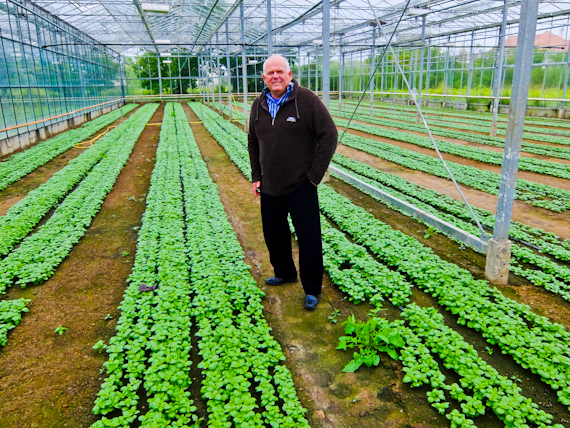 One person who's not taking part in the festival this year is coffee producer Chris Bader, although he promises to be there next time. Through his company, Bean 14, he imports and roasts coffee beans, creating his own blend and supplying local restaurants and cafes. What he's really trying to do is grow his own in an abandoned greenhouse, the only person crazy enough to take on this task in the UK. Unfortunately coffee plants don't like frost and he lost them all to a harsh winter three years ago. Undeterred, he replanted and they're now showing a few berries, although it probably takes around five years before they're fully mature. His aim is to grow enough so he can create his own blend, although realistically he only expects a few kilos. As he tells me this story, I sip some of his freshly roasted espresso and vow to come back when I can taste real Guernsey coffee.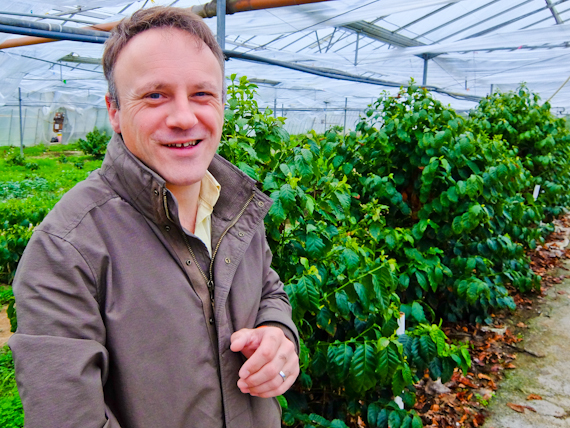 Real Guernsey fish, however, is readily available and you can see a wide variety at Seafresh fishmongers in St Peter Port, including sea bass, bream, mackerel, pollack and wrasse. It gives me an appetite so I eat at La Fregate, whose dining room offers a commanding view over St Peter Port harbour. Starter is sashimi of salmon, sea bass and scallops and then I get fillet of Brill, a member of the Turbot family, on a bed of spinach, piled high with crab meat. All is excellent, and they'll be hosting the Seriously Seafood Supper on 18th September.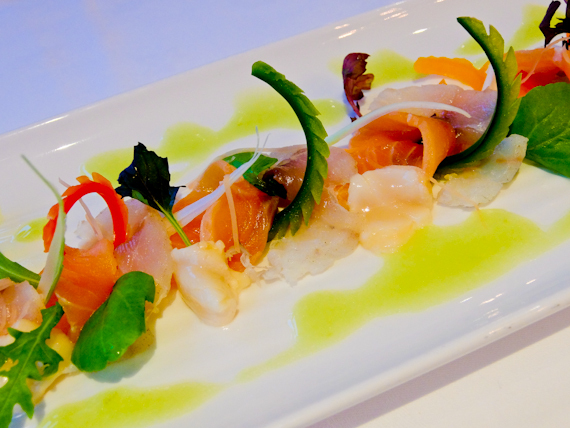 Food Lab is another event on 22nd September in the Leopard Restaurant of the Duke of Richmond Hotel Five of the island's leading chefs will be randomly matched with producers White Rock Brewery, Torteval Cheese, Fresh Guernsey Herbs, Haut Maison liqueurs and Guernsey Mushrooms, and challenged to create a dish. The kitchen is open, in full view of the restaurant, so you'll be able to see exactly what they're doing. As a preview, I get to eat fresh scallops on a pea puree as a starter. That's followed by plaice on the bone that's so fresh it's almost leaping off the plate and I finish with a delicious rhubarb pavlova.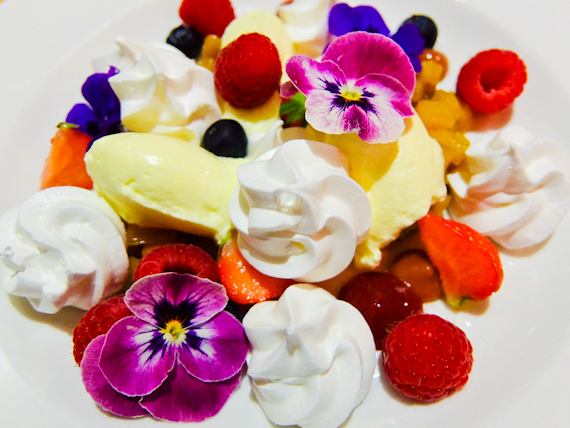 An easy trip from Guernsey is to its sister island of Sark. There are no cars here so you get around by foot, bike or horse carriage. Stocks Hotel aims to serve food from within a five mile radius of the hotel, including the island's exclusive territorial waters. Even better they've established a permaculture garden less than 250 metres from the back door of the kitchen, supplying superbly fresh, organic produce. On the night I'm there I enjoy an excellent crab pate, followed by a line-caught turbot fillet with beetroot from the garden and confit garlic puree. The owner, Paul Armorgie, tells me he's built a special relationship with a handful of fishermen and it shows.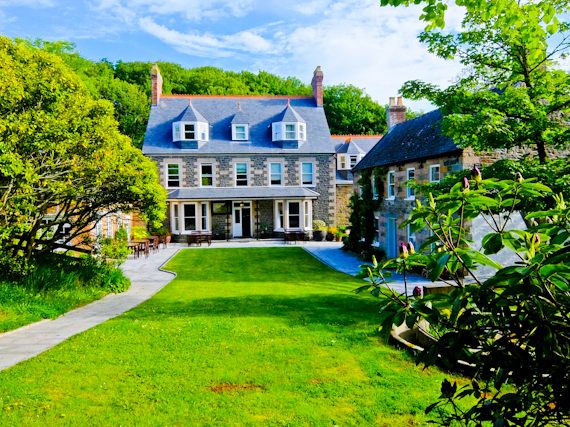 On the basis of a few days spent on Guernsey and Sark, I'm impressed by the quality of food on offer. In many ways both islands remind me of the British seaside that never was, because back then the food was particularly awful and finding a decent bottle of wine was well-nigh impossible. Thankfully all that's changed for the better but both islands seem little altered from my first visit over 50 years ago. Back then the idea of a Food Festival seemed remote but it seems that 2015 is the year that Guernsey will take its rightful place on the international food map.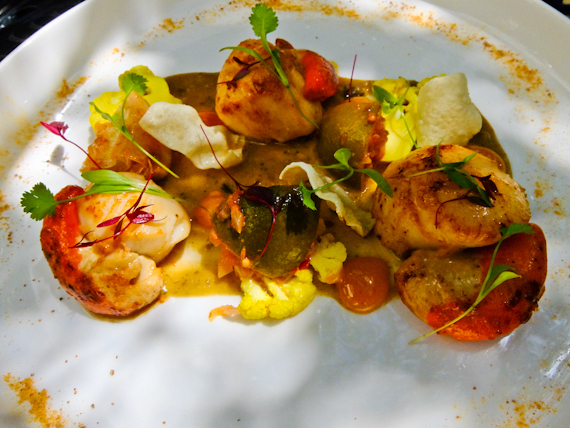 The First Guernsey International Food Festival runs from 19-27 September 2015.
Guernsey Tourism has tourist information.
Sark Tourism has tourist information.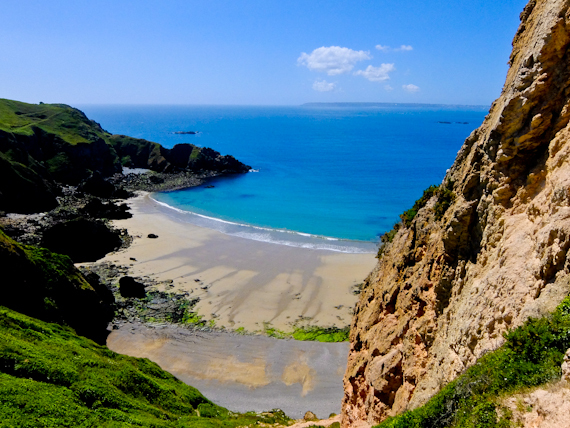 The Isle of Sark Shipping Company runs regular ferries between the islands.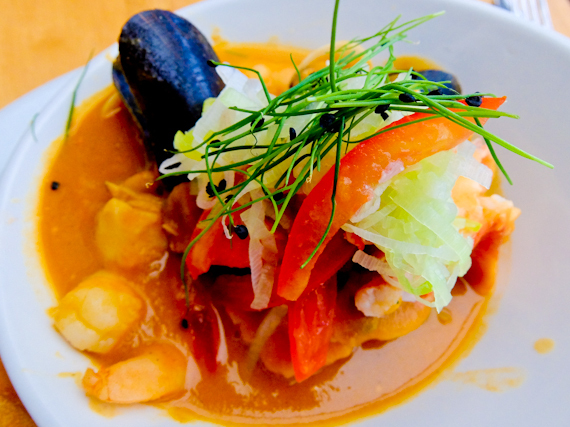 St Pierre Park Hotel makes a comfortable base.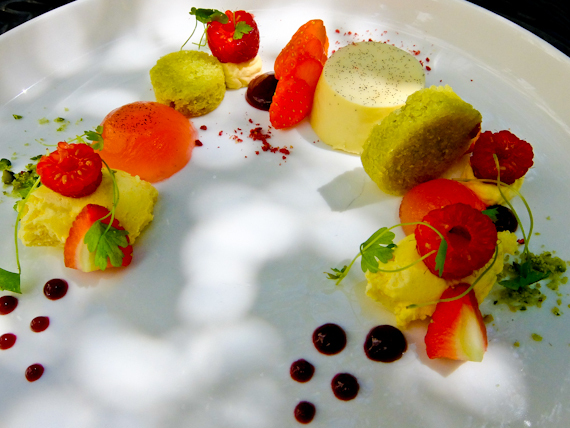 Old Government House is the only five star luxury hotel in Guernsey and is bang in the centre of town. It also has an excellent restaurant.
Aurigny flies direct from London City and Gatwick.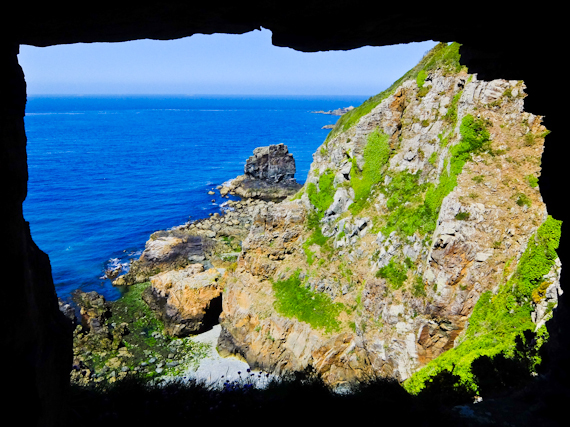 All pictures copyright Rupert Parker.