The East coast of Sri Lanka is still relatively unspoilt and Chaaya Blu, on Uppuveli beach, just outside Trincomalee is an idyllic seaside resort.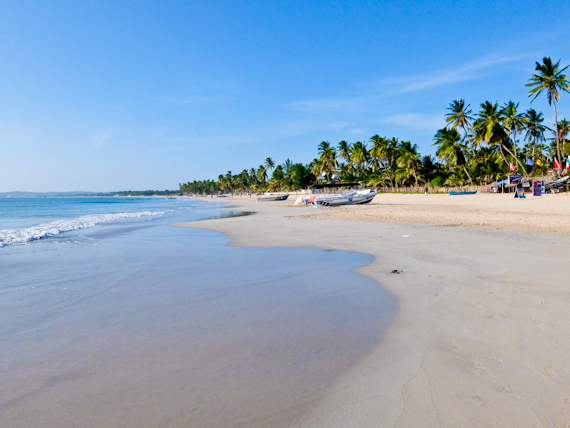 Before the war, which made most of the East coast a no-go zone, Chaaya Blu was a booming resort on one of the best beaches in Sri Lanka. Thankfully all is now peaceful and tourists are now back to enjoy the delights of Uppuveli beach. The hotel has been completely refurbished and opened once again for business in May 2010. The building is designed to resemble a giant sailing vessel and its stylish retro-chic design contains 81 rooms with cut cement floors, rattan furniture and denim trimmings, with outside wooden decks for relaxation.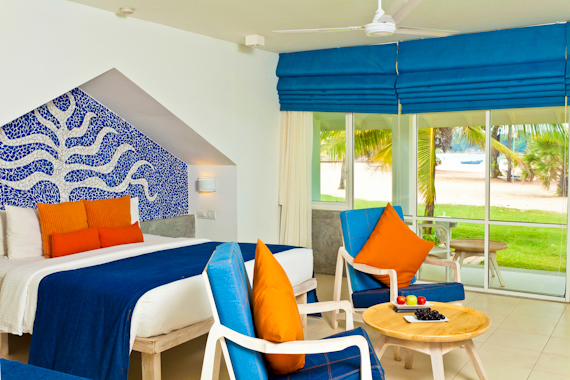 There are 36 beach chalets, 43 superior rooms and 2 suites, all with free Wi-Fi, cable TV, tea and coffee making facilities and plush beds. What's great is that it is really right on the beach and you exit your chalet, step onto the pristine white sand, and you're almost straight into the Indian Ocean. You go to sleep to the sound of waves and, if you wake for the sunrise, you'll be set right for the day.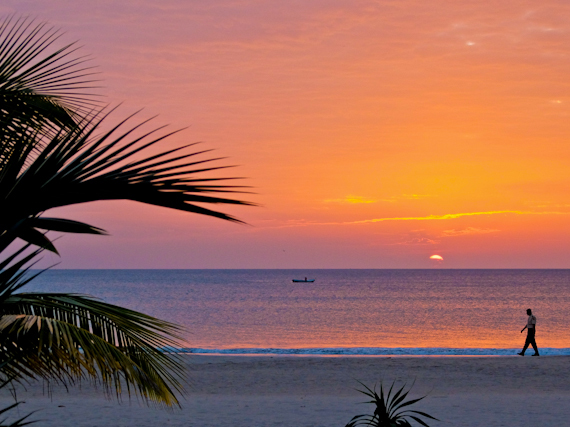 Of course, if salt water doesn't tempt, and you're not keen on sand, then there's a bleached wooden walkway to take you straight to the huge infinity pool. Swimming here is really a delight and you can hop straight out and sample a cocktail at the poolside bar known as the Rum Hold.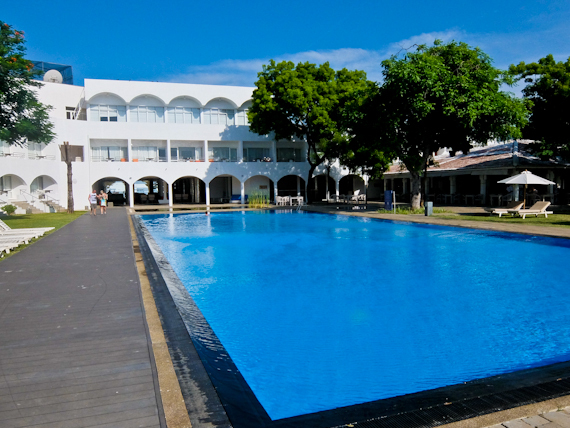 For eating there are 2 options - the Captain's Deck offers a fantastic buffet, with local fish and tasty Sri Lankan curries, served with a diverse range of Sambols and Chutneys. Right on the beach, the Crab is an open air restaurant and, as you'd expect, serves up that mighty crustacean in many different ways. Just beware that you're expected to extract the meat from the shell, so prepare to get messy.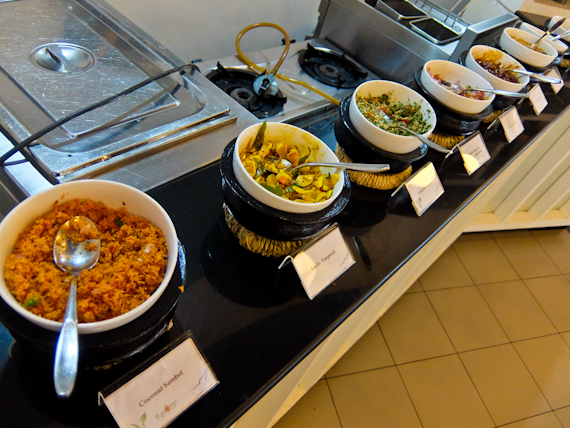 If you fancy sea excursions then one of the hotel's boats will take you out into the ocean to spot dolphins and whales, although what you see really does depend on the season. On site, there's a PADI certified dive centre for unforgettable underwater experiences or you can take a trip to Pigeon Island and snorkel over the coral reefs. You'll be expected to share the water with baby sharks, but I'm told they're completely harmless and I certainly returned with all limbs intact.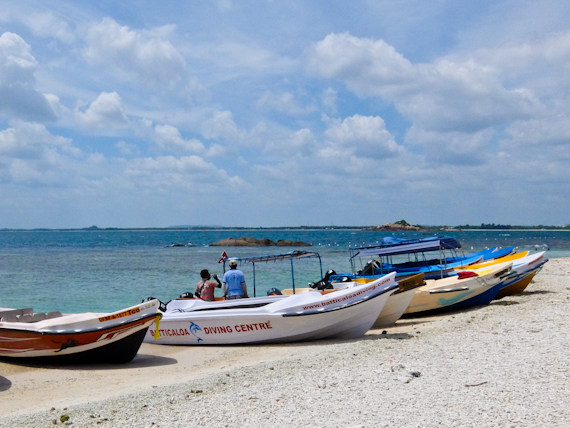 Cinnamon Hotels & Resorts is the largest hotel chain in Sri Lanka, but also has hotels in the Maldives and is looking to expand further afield. Each of their properties has a unique character, echoing landscape, culture and tradition.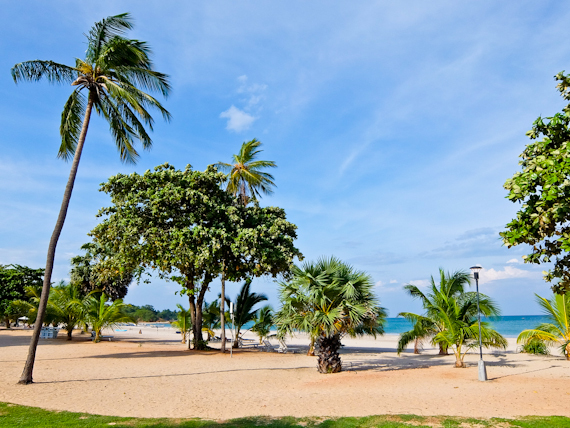 SriLankan Airlines flies daily from London's Heathrow to Colombo non-stop.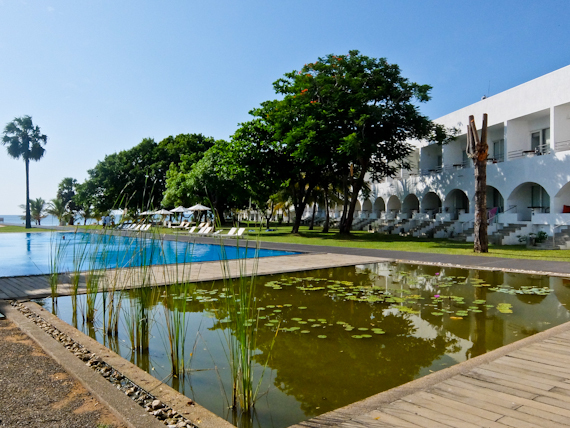 All pictures copyright Rupert Parker and Cinnamon Hotels.