Sri Lanka is a popular holiday destination, with most people visiting the West Coast, but my trip takes me to the East and Central Highlands, home of the country's "Cultural Triangle".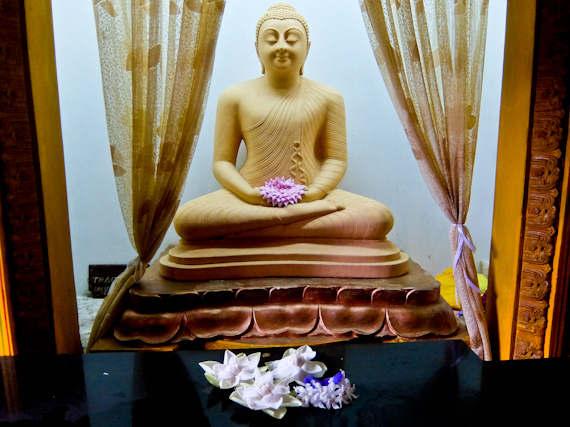 It's a long flight from London with SriLankan Airlines, but at least it's direct, and service is excellent. Food is good and I'm lucky to get 2 seats to myself, so I'm pleasantly relaxed on arrival. I bypass Colombo as I'm bound for what's known as the Cultural Triangle, with ancient cities hidden in the jungle. It's takes a few hours but I arrive at the Cinnamon Lodge Habarana, just in time for lunch.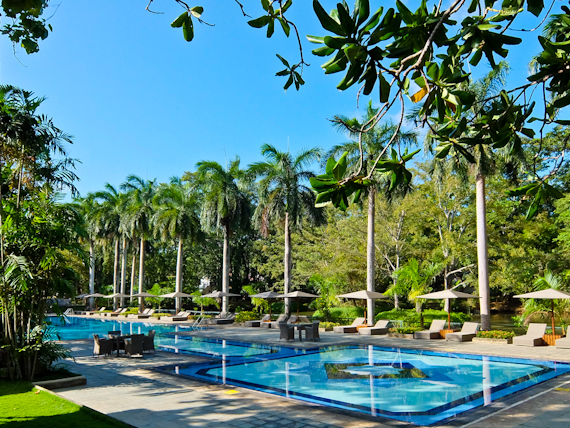 The hotel is set in 27 acres of lush forested land and is built on the site of the 6th century BC Buddhist monastery of Ritigala, next to the huge Habarana Lake. I'm keen to get a taste of wonderful Sri Lankan food and the curries on offer don't disappoint. The rest of the day is dedicated to relaxation and my chalet is mercifully distant from any noisy neighbours.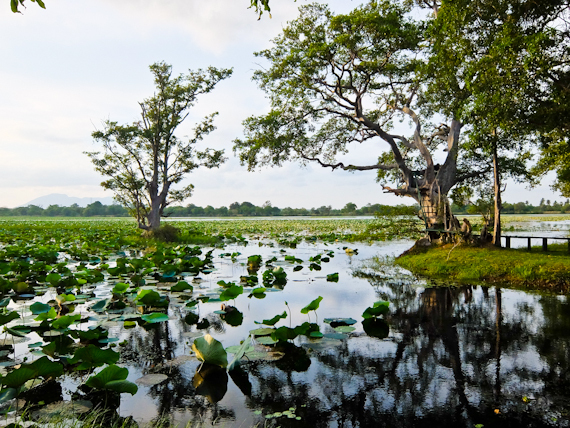 Trincomalee
Suitably refreshed, next morning I continue to Trincomalee on the East Coast. It's a sleepy little town but Uppuveli beach is one of the best in Sri Lanka, and relatively undeveloped because of the war. Thankfully all is now peaceful and Chaaya Blu occupies a prime spot, with wide ocean frontage, and great sunrises.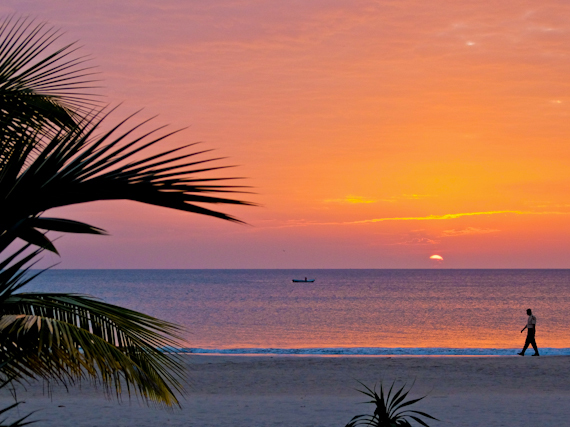 Whales and dolphins also share the sea round here and, early morning, I'm off on a boat to see what's around. The fishermen have been out all night and we ask if they've seen any whales as they haul in their catch. We've already spotted dolphins, but unfortunately we draw a blank with their larger cousins. It's not that they're not there but the water is too rough to get out to the deep sea.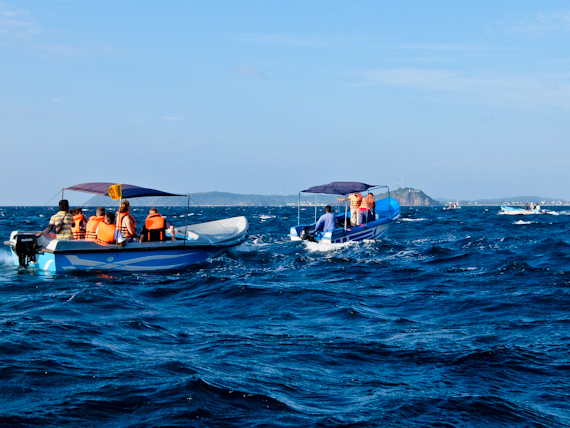 After breakfast I climb back in the boat and set out for an hour's trip to Pigeon Island, once home to a colony of blue rock pigeons, although vicious crows seem to have ousted them. There's a coral reef here, although unfortunately it's fast being destroyed, but the snorkelling is still pretty good, fish of all colours, shapes and sizes darting through the coral. I also spot small sharks and, although I'm told they're not dangerous, it's still a thrill to snorkel above them.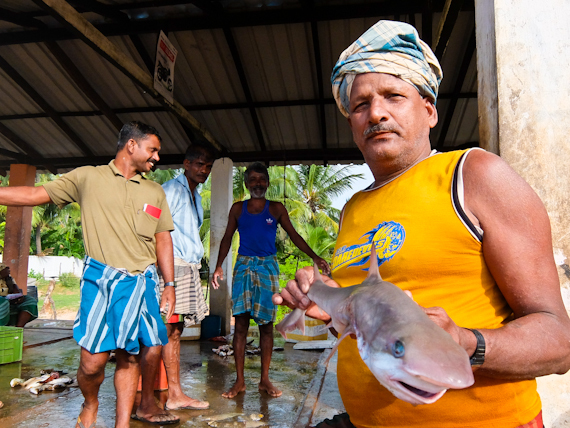 In town, the imposing Portuguese Fort Fredrick leads upwards to the Hindu Koneswaram Temple dedicated to Shiva, dating from the 2nd century BC. The Swami Rock plunges sheer into the sea and is locally known as Lovers Leap. I don't see any lovers jumping but it's still a place of prayer for fishermen, asking for protection before setting out on their night's work.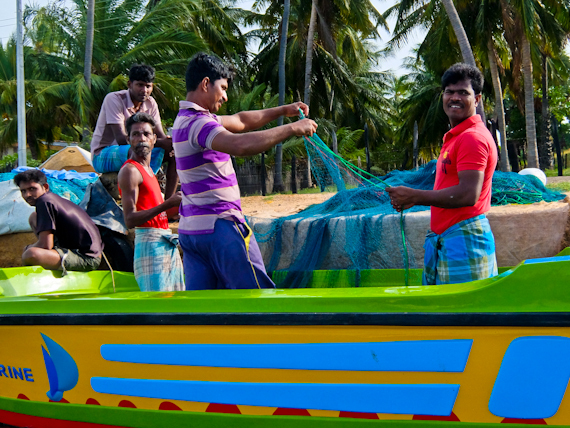 Kandy
I retrace my steps past Habarana and make my way to Kandy in the central hill country, the capital of Sinhalese Kings from 1592 to 1815. There's something magical about this region, not only because the tooth of the Buddha resides in the temple of the same name but also because of the natural beauty of its setting, at lake's edge, surrounded by forested hills. These days, the narrow streets make it a bit of a traffic nightmare so it makes sense to stay out of town at the Cinnamon Citadel for peace and quiet.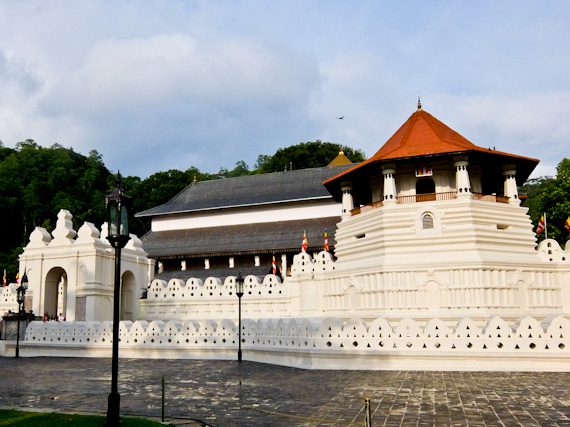 I've been here before and the 17th century Temple of the Tooth is always worth a visit, although the Buddha's molar is out of site, inside a casket. It doesn't really matter, since this is Sri Lanka's holiest site and the many pilgrims give it a sense of spirituality. The temple complex contains a number of buildings and it's well worth a visit to the Sri Dalada museum in the New Palace. There's an exhibition of photographs of the damage done by a massive terrorist bomb in 1998 and a display of gifts from visiting dignitaries, including carved ivory tusks from Burma.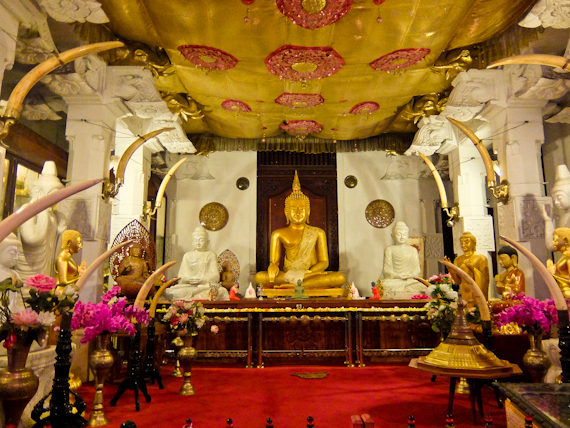 Just outside the town are the Peradeniya Royal Botanic Gardens, a tribute to the gardening skills of 19th century British plant collectors from Kew. It lies in a loop of the Mahaweli River, covers 147 acres and contains more than 300 varieties of orchids, spice bushes, medicinal plants and palms. It's a huge place to wander and there are always young lovers stealing furtive moments in the bushes, and hordes of schoolchildren singing as they go.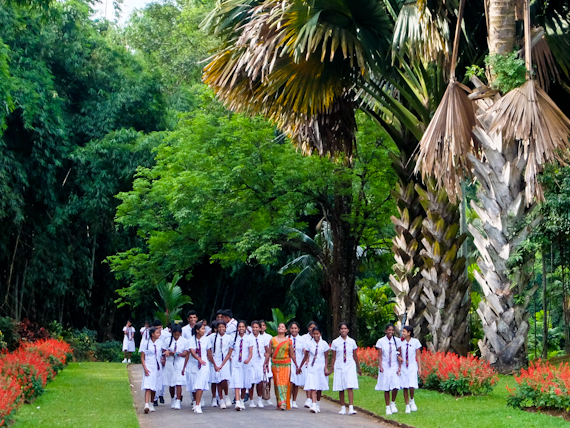 About an hour's drive away is Pinnawala - home to around 100 wild Asian elephants, and the largest elephant orphanage in the world. I'm told to get there early to see the babies being fed and sure enough these under 4's are led out in pairs and hand fed by bottle.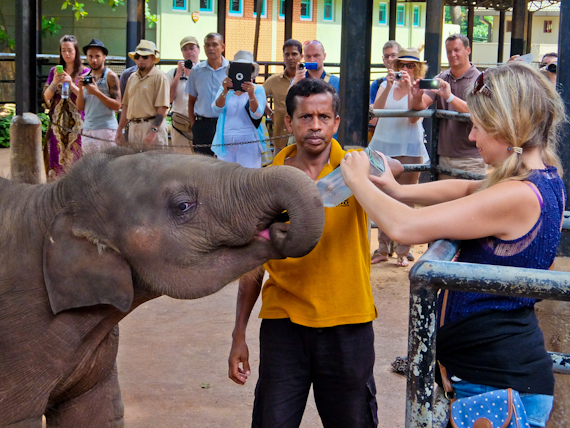 For a few rupees, you can get in on the game, although they drink so fast that you only get a few seconds. More impressive is the march of the adults to the river for their regular bath. It's rare to see so many together and the experience of getting close to these huge beasts is well worth it.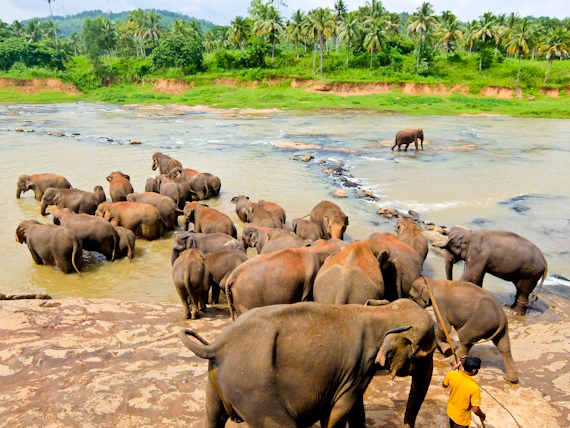 Cinnamon Hotels & Resorts is the largest hotel chain in Sri Lanka, but also has hotels in the Maldives and is looking to expand further afield. Each of their properties has a unique character, echoing landscape, culture and tradition.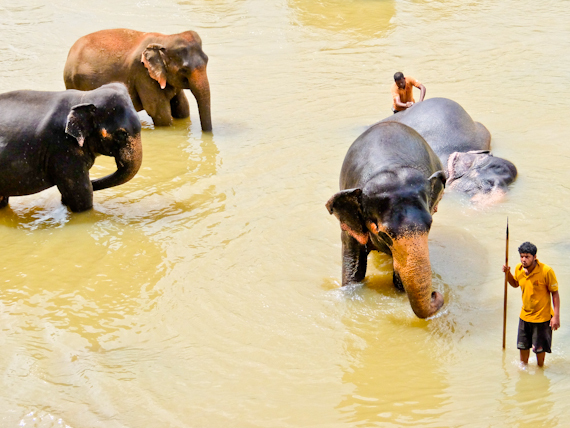 SriLankan Airlines flies daily from London's Heathrow to Colombo non-stop.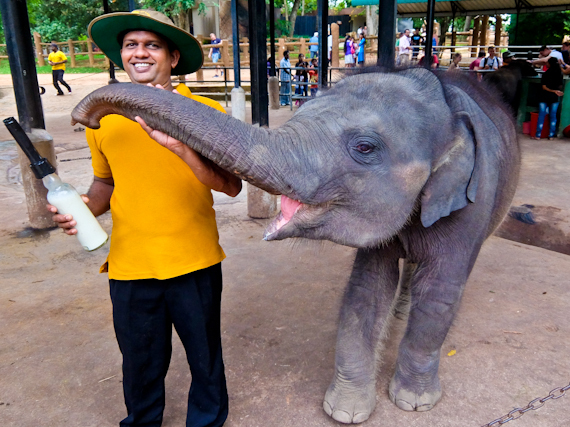 All pictures copyright Rupert Parker