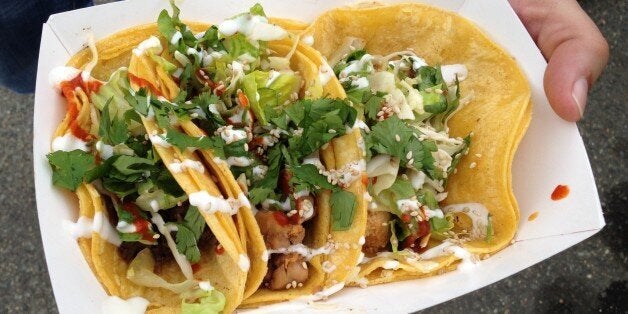 Food is taken extremely seriously in Portland, Oregon, with the idea of sustainability and seasonality high on the agenda in this part of the Pacific North West.
Oregon was a US pioneer in putting the environment at the top of the agenda. After all it's got a lot of outdoors that is well worth conserving. They take the taste of their food very seriously here and are keen to source produce locally, as free of pesticides and fertilisers as possible. As a result, Portland has a food culture second to none.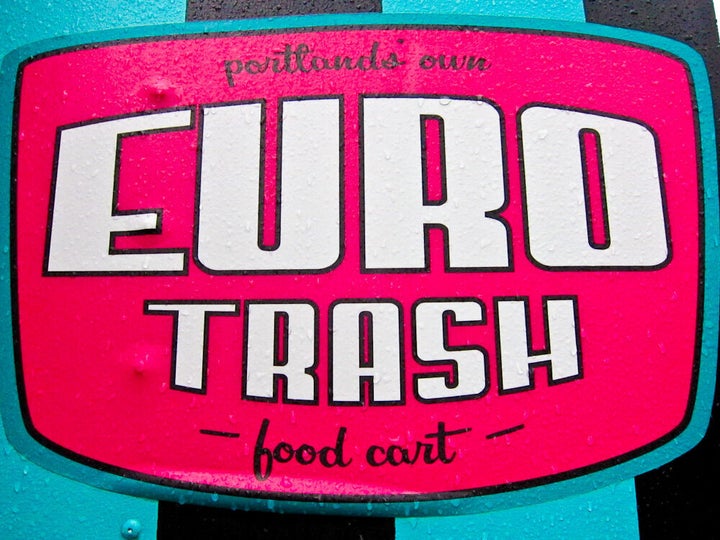 Portland was early to embrace the food cart scene, starting in the early 1990's, and now there are over 700 licenced vendors. They are clustered in pods, around parking lots, all over the city, and the price ranges from $5 to $7. It makes it very affordable to eat here, but cheap doesn't mean substandard and the ones I sample are excellent.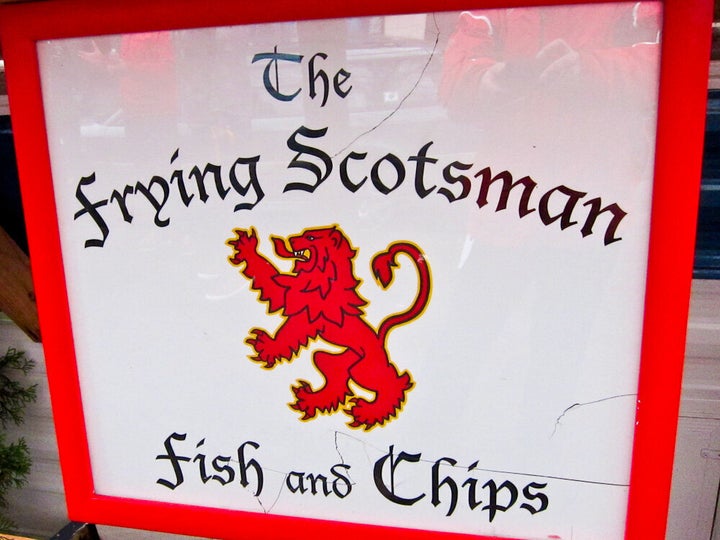 Since I'm spoilt for choice I decide to take a food cart tour with Brett Burmeister who has an excellent website, Food Carts Portland. You won't find reviews there, just a description, as he points out it's all down to individual taste. We start at the gaudy Euro Trash where Charlie offers his signature dish of Fishy Chips - delicious deep fried anchovies with lemon and aioli. They're so good that I order a plate of Squid rings and supplement them with a side of Nah-Nah Chips, the potatoes cut wafer thin and tossed in aioli. Charlie says his inspiration come from his time spend in Portugal and Spain and it shows.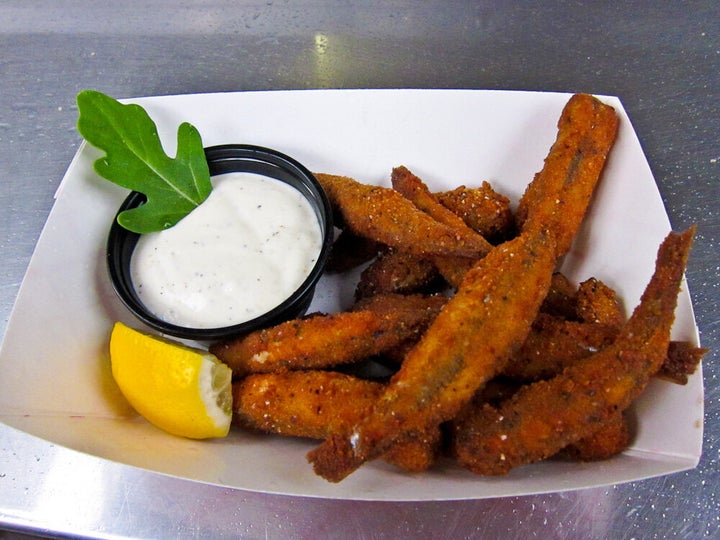 There are Polish carts Ethiopian carts, Czech carts, even an Iraqi cart. Brett reckons the most exotic has to be Viking Soul Food which serves Scandinavian specialities on Norwegian flat bread. After sampling a couple more carts, we finish at the Gaufre Gourmet. They focus on Liege-style waffles made with brioche style dough mixed with pearl sugar they import directly from Belgium. These aren't the traditional waffles you get at your local diner, they are smaller, but thicker and fluffier and are delicious.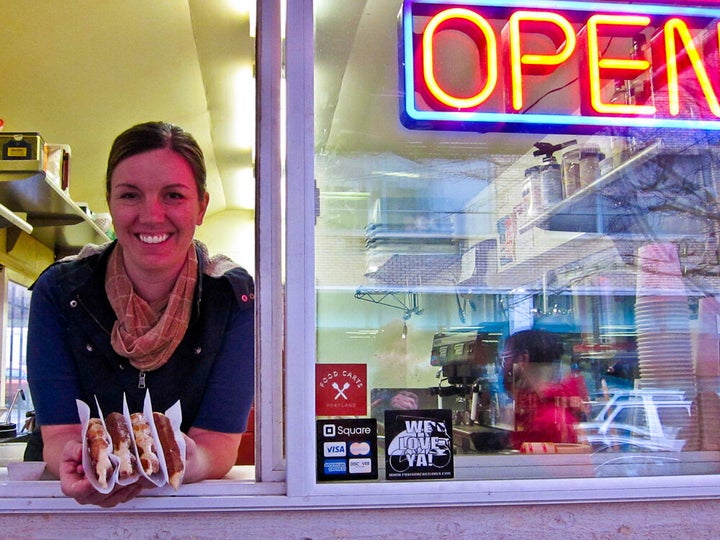 Chef, owner, Jenn Louis reckons her restaurant is a balance between old and new, modern and classic, rustic and refined. Her menu is resolutely seasonal, harvesting locally-grown Pacific Northwest ingredients and transforming them into sophisticated yet honest fare. I get a chance to see her in action when she prepares an Italian egg-themed dinner in her chef's kitchen.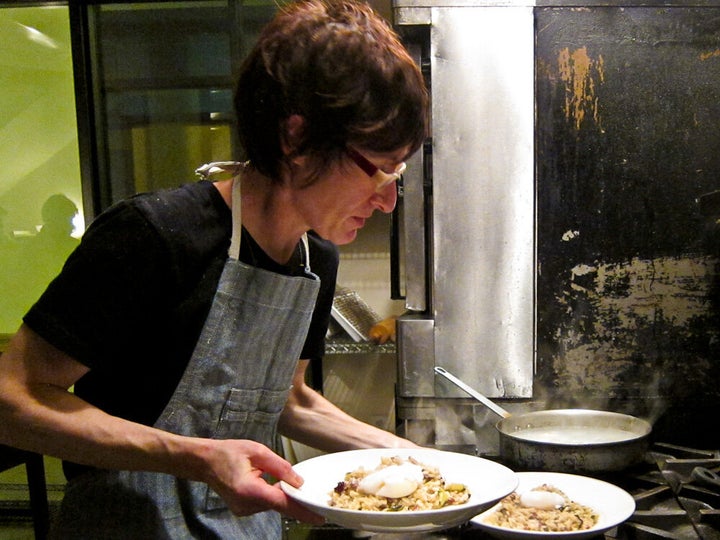 A Stracetella soup made with rich chicken stock is an excellent starter and is followed by Baked Eggs. Simply 2 eggs are drizzled with cream and topped with pieces of Castelvetrano olives before baking in oven until the white is set and the yolk is loose. Sprinkle with bread crumbs and you have one of the perennial favourites from Lincoln's menu. Next we get a risotto with chicory and bacon, topped with a poached duck egg, and dessert is a delicious chocolate date tart with walnuts. She's the wizard of taking simple ingredients and working her magic.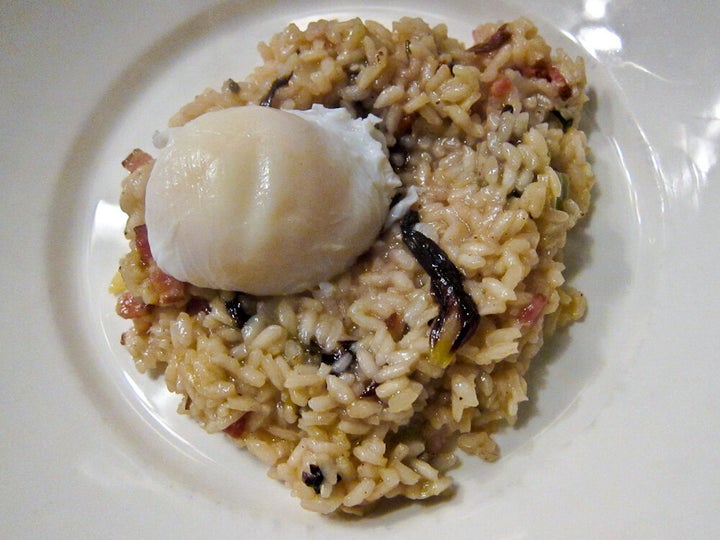 Riffle calls itself a "catch-inspired" restaurant which serves dishes influenced by coastal regions around the world. Fish is on the menu here and very good it is too, although they do cater for meat eaters. I have a selection of starters and standouts include a shaved Brussels Sprout salad, the veg heaped high on a plate with a parmesan topping, and succulent RNW Octopus. This is charred on the griddle then served with a chorizo chilli cream and the arms just reach out to you.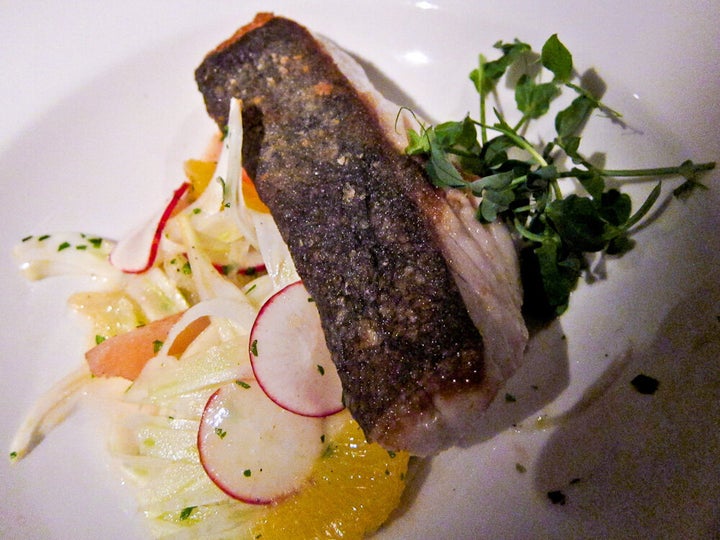 My selection of mains included a whole roasted Branzino with beluga lentils and leeks and a slab of Black Cod with fennel, radish and citrus salad. The standout, though, is a fillet of Petraie Sole with sea urchin sauce and it's served with the deep fried skeleton rising up off the plate. You do actually eat this, its crunch a perfect contrast with the softness of the fish. The cooking at Riffle is inspired and so it should be with ingredients this fresh.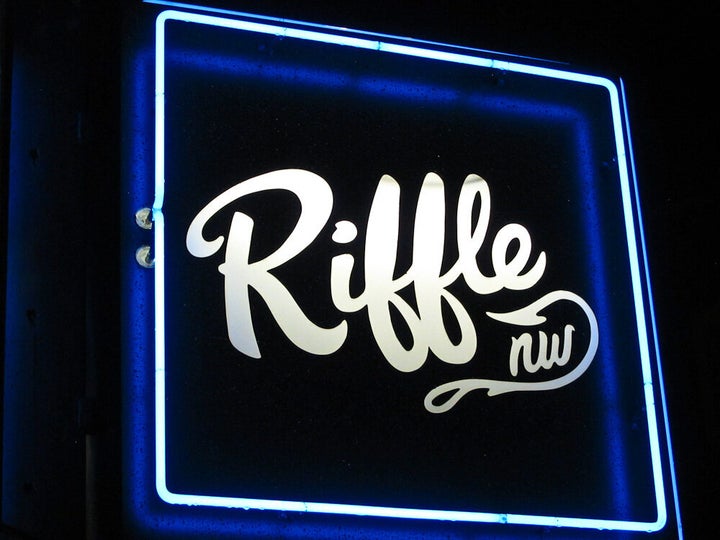 I only spend 2 days in Portland which is enough to tell me that something serious is going on here with the cooking. Even breakfast is inspired as I find out when I eat at the Imperial, downstairs in the excellent Hotel Lucia. Pacific Northwest's culinary pathways are many and diverse and I vow to return to see what else is going on in Portland.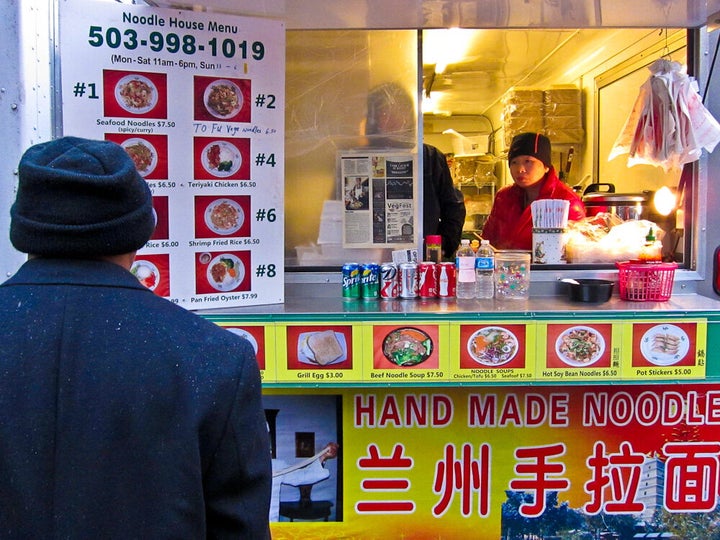 America As You Like It offers 7 nights at the Hotel Fifty for £1035.00 pp. Prices are based on 2 people travelling in January and include international flights with Delta, economy car hire including all insurance and taxes for one driver.
Delta has flights daily from London Heathrow to Portland, via Amsterdam.
All pictures copyright Rupert Parker.
Related