The Leveson Inquiry: thorough, important, and enlightening.
Tabloid Roundup: none of those things.
If you're looking for an antidote to a news agenda about to buckle under its own weight, you're in the right place.
Put your feet up, and take a look at some of the stories that didn't quite make Question Time.
Most patriotic Prime Minister
Every tabloid paper made an effort to show David Cameron at his most defiant after vetoing the EU treaty this week.
Some, however, tried harder than others.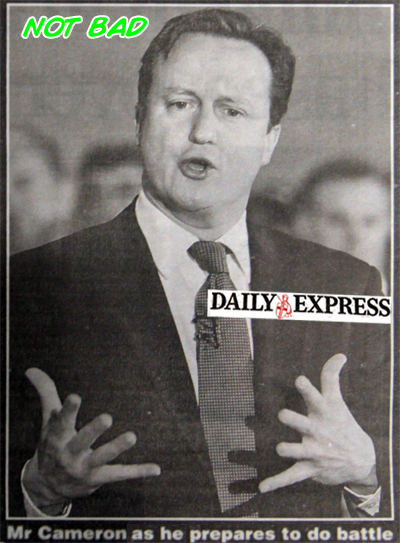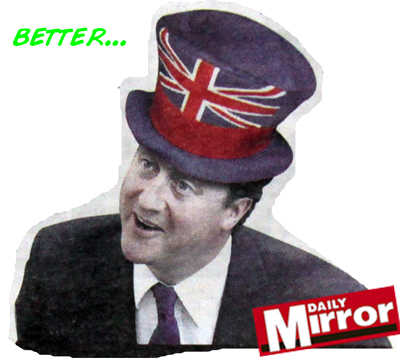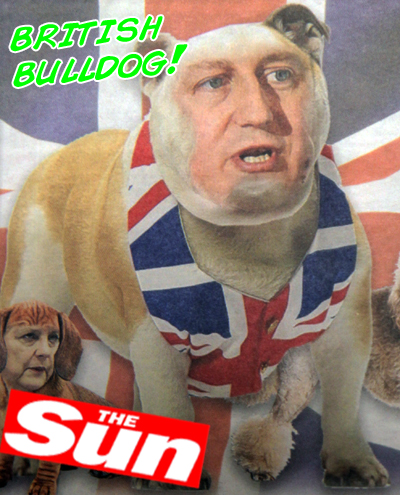 (Winner).
Most emphatic victory
The Express has a long tradition of consensus building around challenging topics, by holding regular premium rate 'referendums'.
Here are a few favourites: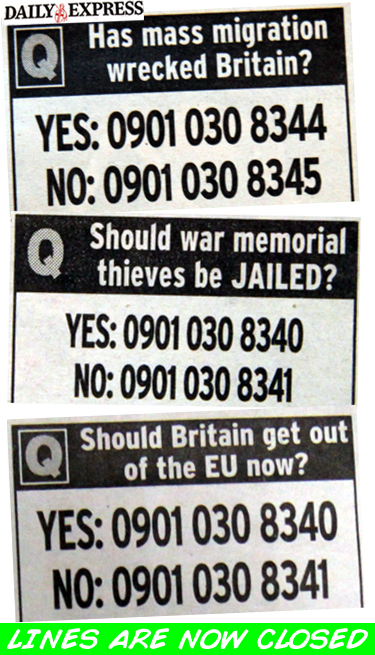 The results of the final poll are in:

In their own words: "Staggering."
Best story telling device
This award goes to the Sun, whose cunning use of ellipses make it possible to tell a tale in just two words.
Here are six of their finest from the last seven days. Feel free to print, cut out, and rearrange, to tell stories of your very own.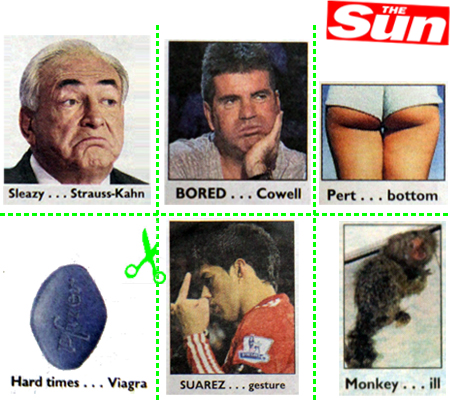 (Hint: it's always best if Monkey comes last).
Most inventive use of stock photography
It isn't clear that this senior citizen knew how his image would be used when agreeing to pose in bed with a cup of tea.
Coleen Nolan at the Daily Mirror has put his piercing eyes to good use, though, in picking it out to accompany this reader's letter.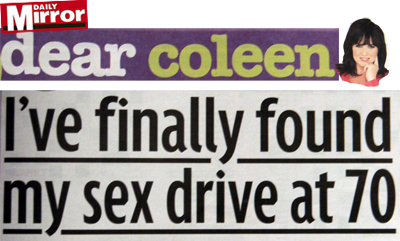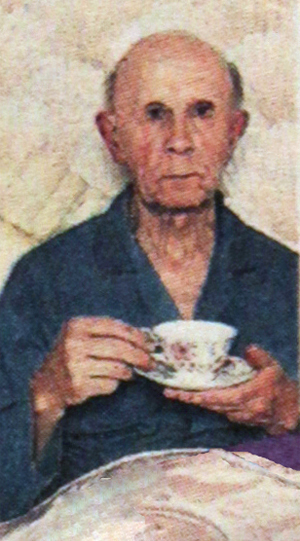 Thank goodness for the quilt.
Most unnecessary leaflet
Deirdre at the Sun has wasted her time in producing a thoughtful reassuring leaflet "Unhappy about your breasts?"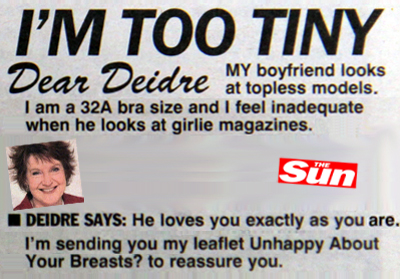 The Daily Mail has gone and done all the hard work for her.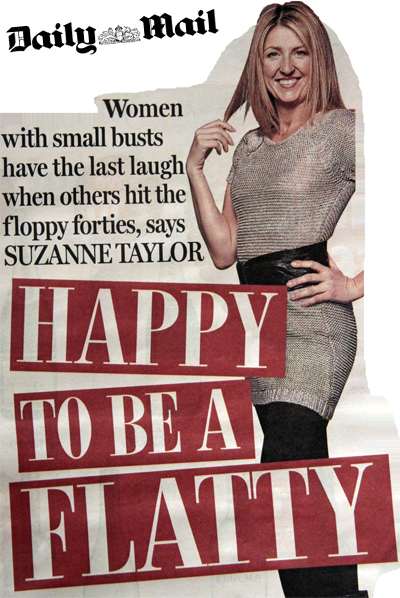 An NHS spokesman said: "This will cut our psychotherapy bill in half."
By the way
Peter Hill is the thinking man's Jeremy Clarkson.
He manages outrage and controversy with a warmth that Jezza can only dream of.
This time, it's Edinburgh's new panda bears that incur his charming wrath.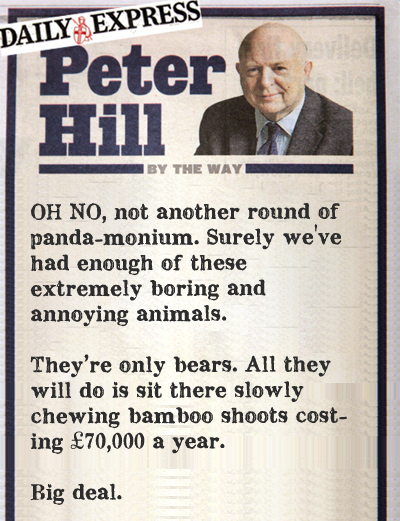 Seen a story you love? Tweet us at @samjudah and @jamesclayton5.