Have you ever considered fundraising to get yourself to the country you love?
Meet Skylar Jordan, an American journalist who has raised $1500 - around £979 - to fly to the UK to write about the general election.
His GoFundMe page attracted interest on Twitter when Kate Willoughby of feminist social media campaign, EmilyMatters, spurred him on.
"Someone had tweeted a very silly GoFundMe into my page - I can't even remember what it was, but something frivolous like a party or holiday - and I, actually quite snidely, tweeted that maybe I should crowdsource a trip to the UK to cover the election.
"Kate told me 'you should!' with a couple of others chiming in and the rest is history," Skylar said, who has since received online donations and cheques.
The 29-year-old's love affair for all things blighty started at age 11 on the day of Princess Diana's death in Paris.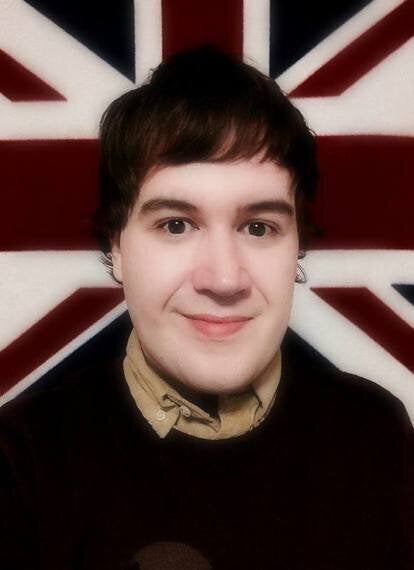 "I had longed admired her, though I don't know if I was able to understand everything about the situation or her life and was just gutted when she passed.
"I remember watching the funeral and feeling some strong connection with not only Harry and William, but also with the crowds of people.
"I wanted to be there," said the Chicago based writer.
Skylar would wake up in the middle of the night in his hometown of just 375 people in Kentucky, listen to BBC World Service and admire the Brits.
"'These British,' I thought. 'They're so wordly and they care so much more than we do,'" he said.
"It's around this same time I became a Spice Girls fan, had a crush on David Beckham and began watching EastEnders; PBS would broadcast old episodes.
"Dot Cotton became a surrogate grandmother to me."
Skylar has a dedicated twitter following of over 1,000 people including US President, Barack Obama.
His grandparents educated him in the importance of politics and aims to talk to people about what exactly they want out of the next government and what concerns them.
"Elections have a direct effect on everyone's lives, whether they realise it or not.
"I want to link the reality of these folks' lives to the policies likely to effect them.
"Right now neither Cameron nor Miliband want to talk about coalition though of course it's all they're thinking about.
"The fact is that the 24-hour news cycle has taken a lot of the fanfare out of manifesto releases," he said.
As a teenager, Skylar came out as gay and was inspired by the 2001 Big Brother housemate, Brian Dowling.
"I'd kept up with the show all summer online and I thought he wouldn't win because gay people would never win a public popularity contest.
"But he did, and once again the British people showed me just how much fairer and more open-minded they were than their American cousins.
"As a working-class kid I was always told that nobody really cared what I had to say. I didn't have any insights or nuances to offer.
"It took a while for me to realise my own worth, and to realise that isn't true at all. I found my voice," he said.

During his university degree, Skylar visited Cambridge and London where he found his love for Jaffa Cakes, Walker's prawn cocktail crisps and Lucozade.
This visit, he will be aiming to visit his ancestor's roots in the West Midlands, visit Wales and interview people in London.