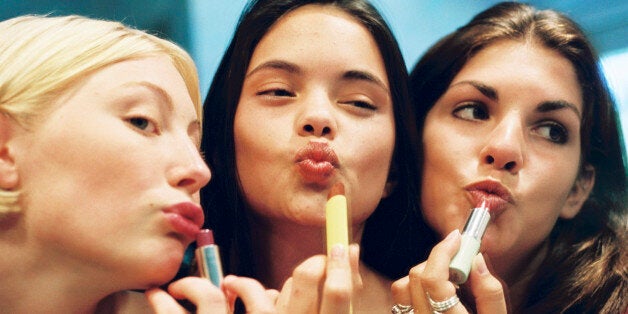 Working in the beauty industry in London in the late nineties and early noughties was a close-knit, glamorous affair. I use the word 'affair' partly because the relationship between employer and employee tended to be a short-lived love story: we fell in love with a brand, threw ourselves wholeheartedly into selling their wares, then like the fickle young things we were, we'd soon fall out of love and move onto the next exciting company in the department store's beauty hall. Thus grew this incestuous community of bouffanted babes, where everyone knew everyone and it wasn't uncommon to see the same faces work their way from one counter to the next over the course of a few years, each time building up their contacts book, boosting their CVs and getting a change of scene and a cheeky pay increase into the bargain.
Dickens and Jones, Harvey Nicks, Barkers of Kensington - we touted our make-up skills and fragrance knowledge around them all, but my favourite of the lot was Selfridges. A hip and bustling cosmetic hall crammed with carefully-coiffed glossy young consultants, we'd have to shout above the pounding beats of the music, different tunes coming from various counters in a kind of controlled chaos: tall, slender model-esque reps offering fragrance strips doused in the latest heady scents to passing shoppers, make-up artists applying red lips here, brushing on mascara there; it was a veritable beauty playground set against a house music backdrop as DJs spun tunes in the neighbouring Spirit fashion section.
The social scene that came with working with hundreds of like-minded young people was as buzzing as the atmosphere in the store itself, and club promoters came by on a daily basis handing out passes for free entry or discounted drinks at all the hippest clubs. My fellow beauty buddies and I fell into a familiar pattern: selling high-end beauty products by day, partying at night.
One particular party-loving pal of mine was Lorraine (Lolly) Mack - a 30 year old effervescent blonde bombshell, whose larger-than-life personality and striking looks earned her notoriety on the beauty and clubbing circuits. Being blessed with a banging bod meant she'd also done a spot of glamour modelling and had appeared in various publications such as FHM and The Sun as well as a TV show on Sky1.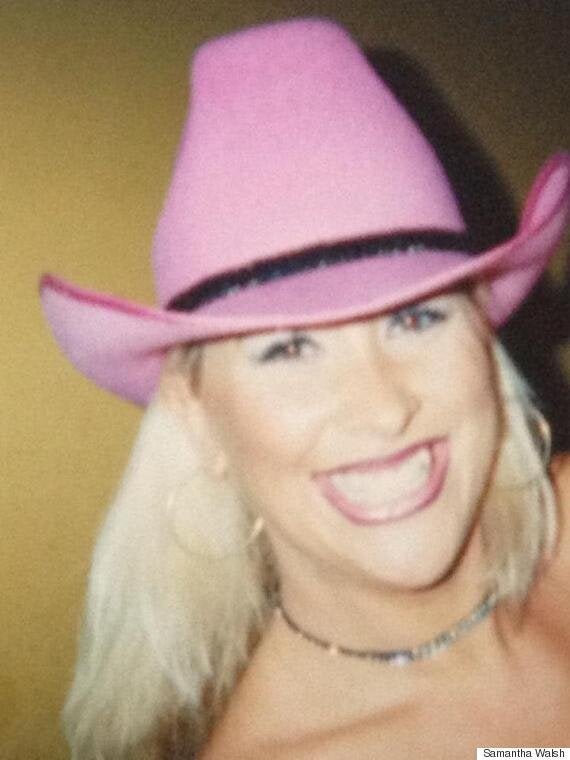 One night in March 2004, I'd been invited to Pacha nightclub in Victoria by a friend of mine, so Lolly and I decided to make a night of it and take our respective beaus along too - I was engaged to Liam, and Lorraine had an Italian boyfriend who was over for the weekend. Lolly was tired on the day and considered dropping out, but after a few drinks in Islington we were all buzzing off each other's energy (and possibly a few cheeky shots) and in high spirits took a taxi to the club. What happened next changed Lorraine's life forever.
Laughing and joking, we bantered with the bouncers before being ushered into the blackness of the club, our bodies reverberating from the heavy bass of the music. We queued for the cloakroom, bought drinks at the bar, then Liam and I left Lolly and her boyfriend near the bar whilst we nipped upstairs to find the rest of our mates.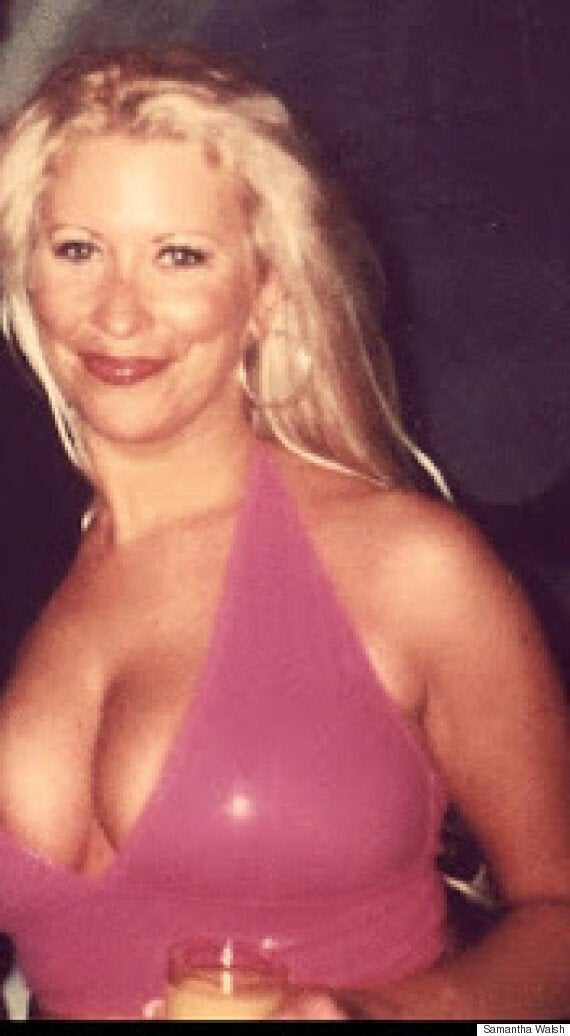 Unbeknownst to us as we passed by the crowds on the balcony above, a heavily-built young guy (who was high on drink and drugs) was about to come over the balcony into the crowd of tightly-packed revellers below......landing directly onto Lorraine. Instantly, her spinal cord was severed at the fourth vertebrae from the top, rendering her immediately quadriplegic. In that split-second her life, as she knew it, was over.
When Liam and I came back downstairs a few minutes later we saw a commotion and a crowd gathered around someone on the floor. Everything went into slow motion as it dawned on us that it was our friend, and that she wasn't moving. We fought through the crowd, shouting over the music, pleading with her to get up. But it was no use. She knew instantly what had happened, that she was paralysed. All she could do was blink helplessly. We raced to hospital where Lorraine had emergency surgery involving taking bone from her hip and putting it into her neck to secure it.
When your phone rings in the middle of the night it's often accompanied with a sense of dread, and as we sat alongside her Mum and two elder brothers Tony and Gary in the waiting room we were all numb with shock, unable to take in the enormity of the fate that had befallen our Lolly.
When we set off for a night's clubbing, none of us could have known that Lorraine would not return home for the next 10 months, those long dark days spent instead at the specialist spinal hospital Stoke Mandeville, surrounded by other patients for whom life had also dealt a terrible hand. One such patient who became a friend to Lorraine was Dan Nicholls, an 18-year-old boy paralysed by a freak wave whilst enjoying a day at Bondai Beach, whose father would later go on to set up The Nicholls Spinal Injury Foundation.
During those unspeakably tough early days of her injury Lorraine's thoughts were dark, even asking her brothers to take her to the Dignitas Clinic in Zurich to end her life. It was during this period that her brother Tony started researching possible treatments online, desperate to help his beloved sister.
"We can give up Lorraine, or we can fight this together until we find a cure and get you walking again."
This marked the turning point, and since then Lolly and her family have campaigned tirelessly to raise funds towards finding a cure. Despite being paralysed from the neck down, Lorraine still endured constant chronic pain all over her body in the form of burning pins and needles, and needed a cocktail of 18 different drugs each day which left her bloated and did little to alleviate her daily agony.
Twelve years on, and today Lorraine is a beacon of hope in an otherwise bleak prognosis. Despite doctors telling her early on that she'd never move again she cranks up the dance music, flips on her disco lights and undergoes four gruelling hours of intense physiotherapy each day with the help of her carers, and consequently has some movement in both arms. Although she is unable to grip with her hands, she can use her phone, laptop and has even learnt to apply her own make-up again. She retains her love of fashion, music, modelling and travelling the world, and her treatment and quest for a cure have led her as far afield as Miami, LA, Italy and Brazil.
Her relationship with her boyfriend came to an end, but now she's found true love in the form of a 29 year old LA-based hunk, to whom she's been engaged for a year after meeting at a mutual friend's house two years ago.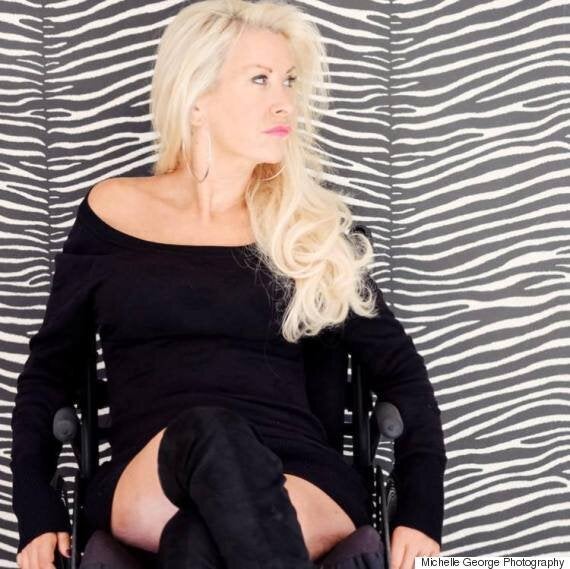 The man who landed on Lorraine was given a two year sentence, but Lolly doesn't dwell on the facts of the night, instead remaining focused on her mission to walk again.
She is now completely drug-free, having gone cold turkey from all the meds after ten years, a feat which impressed ex-addict Russell Brand when she bumped into him in her local, causing him to remark that that was probably more difficult than stopping his well-documented heroin use. The bloating caused by the medication disappeared, taking her back to a slinky size eight and today she is as strikingly attractive as ever - her slim figure in contrast to her huge personality, raucous laughter and Barbara Windsor-style cheeky cockney character.
She's done a tandem skydive which raised £3k for Spinal Research, completed countless 'virtual cycles' for SCI (Spinal Cord Injury) charities including a whopping 285 miles London to Paris bike ride with the aid of her FES (Functional Electrical Stimulation) bike, and has taken part in the WFL (Wings For Life) World Run in Milan, which her brother Tony ran whilst pushing her in her wheelchair. She was dressed in a pink ensemble complete with wings alongside her four Italian fellow 'Cure Girls' - a group of fiesty women from around the world, all of whom have suffered a spinal cord injury and are therefore campaigning to raise awareness and money for SCI charities.
Lorraine fundraises continuously for various charities including Spinal Research and The Nicholls Spinal Injury Foundation. These charities help fund vital research receive zero government funding despite around 40,000 people currently living with paralysis in the UK at a cost of £1billion a year, and help fund vital research. For the first time in history, scientists have recorded the reconnection of severed long spinal nerve fibres by using the patient's own stem cells to create a "bridge" over which the damaged connections can grow back, resulting in one paralysed man being able to take his first tentative steps.
When I think back to that fateful night in 2004, my heart lurches when I picture the pair of giggling carefree girls who entered the club and the tragic events that led to only one of us walking out of there again.
The very definition of girl power, I'm filled with admiration for my pal, who overcomes adversity and chronic neuropathic pain on a daily basis in her steely determination to walk again. She remains bubbly and positive, despite losing ten friends over the years as a result of their SCI - either through suicide or health complications relating to their injuries. (Don't be fooled by the glamorous shots - her own list of ailments is extensive, from bladder infections, to scoliosis, osteoporosis and pressure sores).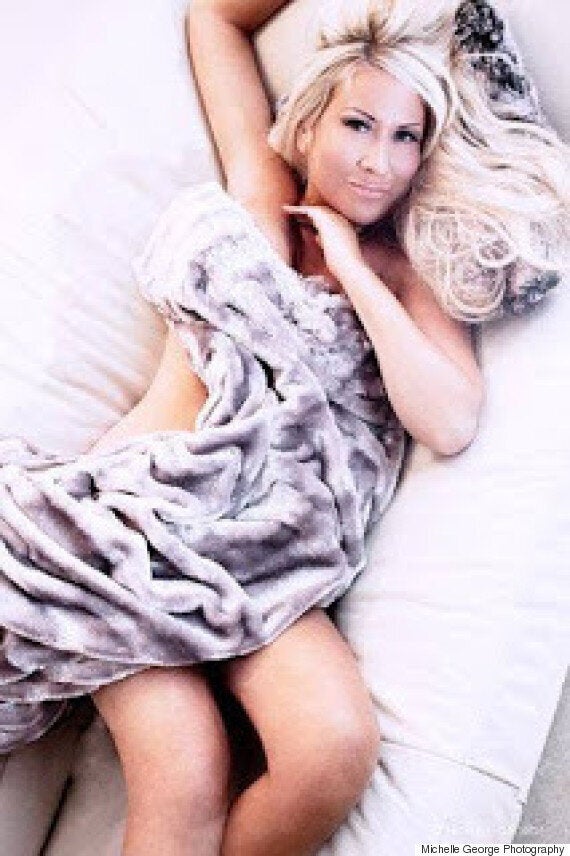 I'm sure you'll agree that her mental and physical strength and stamina make Lolly Mack a true inspiration, and if anyone can get back on the dancefloor, it's her.
Fancy reading Sam's back-story before you go any further? You can find my other blogs at:
Related