She's a strong successful woman in a fantastic pink dress with a whole lot of ambition. But let's be honest, Entrepreneur Barbie has been created for adults, not children.
Yes, it shows Mattel is moving with the times. However - above anything else - this is a PR stunt by a company trying to be successful in a world where women want their daughters to become businesswomen, not beauty queens.
It makes sense - after all, it's the parents who buy their kids' toys. The thing is, it seems Mattel has lost sight of how children actually play in its latest re-imagining of Barbie.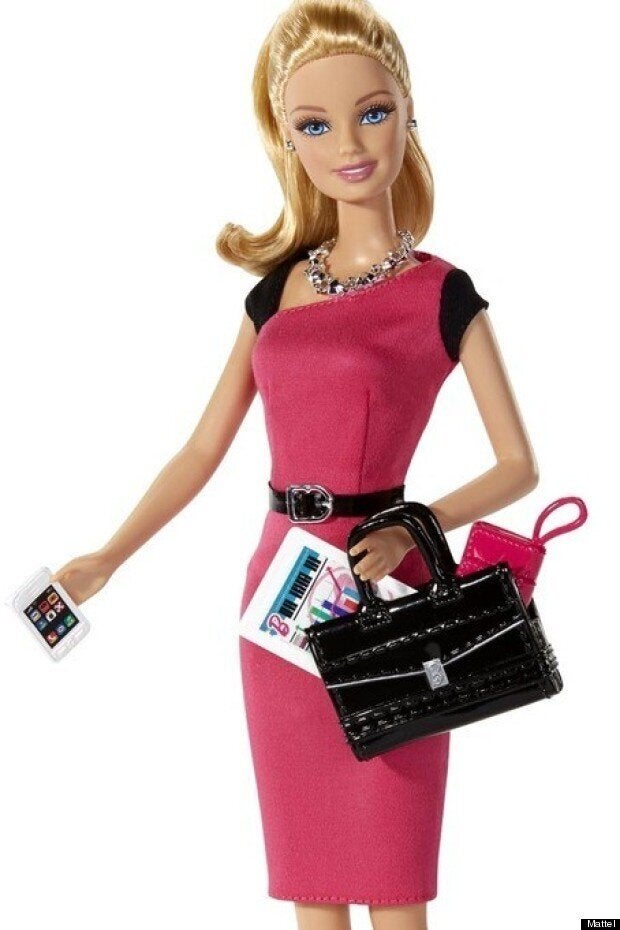 For example, every time my nieces get Barbie out at the moment, she tends to be going to the zoo. Usually wearing something more suited to competing in Strictly than a day queuing to see depressed polar bears. She's also from Suffolk, has a weird high-pitched American accent and can talk to lions, but that's another story.
If we added Entrepreneur Barbie to this situation, would I have to break it to them that actually their imagined scenario is completely unrealistic? How else would EB stand a chance of being any different to every other doll in their toy box? "Sorry darlings, Entrepreneur Barbie's running a start-up which is too time-consuming for constant trips to the zoo with the other Barbies. Anyway, let's play investor meetings and look at EB's Linked In profile."
The trouble with this creation is I'm not convinced children really care what career Mattel says Barbie has - it's adults who have problems with the doll's image. The company can call her whatever they like but the moment she's in a child's possession it's up to them what she does, what she wears and what she cares about.
That's not to say play and toys can't have an impact. As a child, my sister was so unimpressed by Beach Barbie's wardrobe she made her a whole new one and cut all her hair off into a much chicer bob. Unsurprisingly, she's now a designer. Barbie was a blank canvas, regardless of the fact her box suggested she should be frolicking in the surf.
I'm not saying Mattel's strategy isn't clever - targeting what parents want for their children is probably a lot more likely to end in sales and a successful product. But do we truly believe this is going to result in girls taking on that glass ceiling?
Let's be honest people - she might be an entrepreneur on your receipt, but this Barbie will end up at the zoo in a ball gown like every other Barbie in the toy box.