All images, unless stated, owned by Channel 4.
WARNING: This is jam-packed with The Great British Bake Off spoilers because, well, it's all about The Great British Bake Off.
This week made me feel very aware of Ch4 Bake Off as a a gigantic advertising machine. Ebay's ad featured Tattoo Fixers artist icing biscuits. There was a car ad (can't remember the car, they did a great job) with Chelsea's Mark Francis and Ch4 face Katherine Ryan. It's a big world of Ch4 characters scratching each other's backs to rake in the dough. I used to just think people wandered into a tent to bake for a while. That's what happened at the Beeb.
Noel was back with the uninteresting brags from the off-set, with: 'A showstopper that's never been attempted before'. Yes ok. We've been around for seven series, with new bits and bobs every year. They need to let this go.
He defied any rumours of being a goth who refuses to eat by chomping his way through his skits with Sandi. Although he was often holding a plate after 'scoffing his face'... how very convenient.
I'm really enjoying his different ways of saying 'bake' during the countdown. And for those playing 'Kooky Noel' bingo, please scratch off your 'David Bowie reference' square.
Paul was back digging at Prue's age again, butting in to check she was talking about the First World War during one of her anecdotes. Not cool.
It's biscuit week!
Signature - sandwich biscuits- which are 'devilishly difficult because 12 biscuits become 24 biscuits, so they all have to be the same'. Yes because putting a larger baking tray in the oven is so much harder than recreating a bacon sandwich.
Technical - fortune cookies
Any advice, Paul?
'Don't f....old, under the pressure'
Thought he was going to rip off Ru Paul for a sec.
Can't believe they had to write the fortunes?! Luckily they didn't take it too seriously or it could have been super cringe.
This technical divided our bakers between those who can and those who most definitely cannot. Nobody helped anyone out, even though they could've easily pointed some in the right direction technique-wise, without jeopardising their own success.
Showstopper - functioning board game - 'which has never happened before' Yes Noel. Got it.
I wasn't impressed with people inventing a game. Didn't quite capture the point of the round.
It's also so incredibly awkward when you think you're being really original in creating a Bake Off board, and then realise someone else has had the exact same 'original thought'. Especially when it's a pretty naff, kiss-arse idea in the first place.
Liam
Definitely repping the young bloods of the world, throwing in words like 'sick' and 'chill'.
His mum cooks the most insanely delicious-looking food, let's just have a spin-off show in her kitchen for a few weeks, with a pop-up restaurant.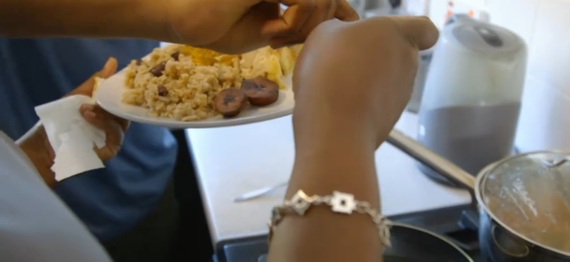 He's only seen fortune cookies in films bless him. They are literally thrown at you by Chinese restaurants. What a sheltered life he has led.
His priorities were all mixed up during the countdown of the signature round. He's there checking his dice has the right sides saying 'six, one, two, five' out loud - forget about that and focus on your undecorated (soon to be slated) pieces!
He had a cheeky game of noughts and crosses with Paul after the judge. I bet the crew were just stood off screen absolutely gutted at losing their lunch. So. Much. Touching.
Julia
'Julia left Siberia to live in Crawley'
Can't you just see it?
'Darling, please, let us move to England where they have fields and clotted cream and gin.'
'Welcome to Crawley.'
'Oh shit. No, back to Siberia.'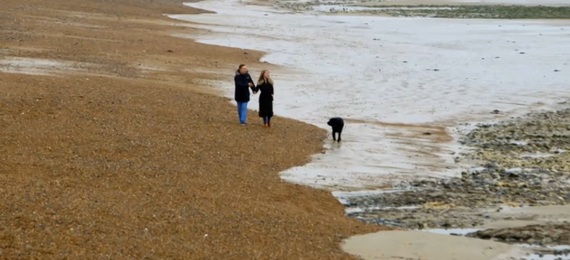 Steven
This guy should just win now. It's a bit of a 'moo' series if he carries on like this.
He is an utter sweetheart, listening to Yazoo when he bakes.
He cooked with semolina in the first round, a.k.a an ingredient which will forever remind me of salmonella and put me off everything it's in.
We thought Liam was impressive during the showstopper with his 30 pieces - then comes along Steven making 100!
His board game was insaaaane - great bake and actually made Prue sigh from disbelief.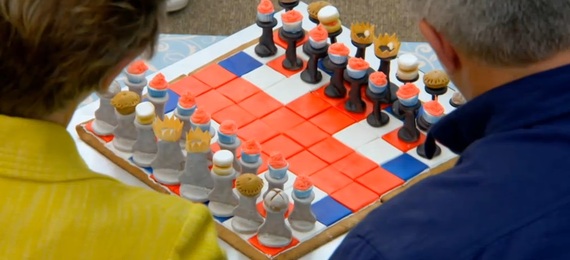 Yan
Seems like a very relatable lady. Married to a woman who goes to a Zumba class, and then chows down buttery, sugary, fatty biscuits. We've all been there.
'I'm filling them 7g at a time, people are sitting at home going, 'who does that?!''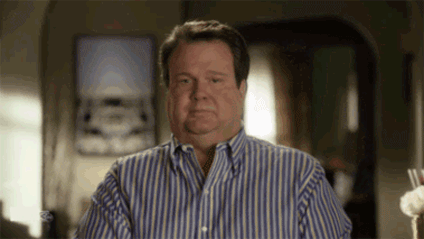 Source: http://www.reactiongifs.com/galleries/no/
Nope, we really weren't.
You knew she'd do very well in the technical when she started cracking out legit fortune cookie fortunes like 'follow your feet, the rest will follow'. Plus, she grew up in a Chinese household, so she at least knew the shape of a fortune cookie and had seen one in real life - which is more than some of the tent could say.
Paul agreed, saying 'in first place... obviously Yan!' when announcing the winner*.
*(This is taken out of context, the obvious part was that Yan was the last contestant left to announce. But it's funnier if we pretend he's a bit of a racist.)
James
A solid contender sticking around the top five mark. Due to this, not much to say, other than:
He's a man after my own heart baking Viennese whirls. Big fan.
Judging from his house, we've reached an age where The Sims generation are now working architects.
Tom
Made 70 biscuits for his signature when he only needed 48 - it looked like 69 were non-identical.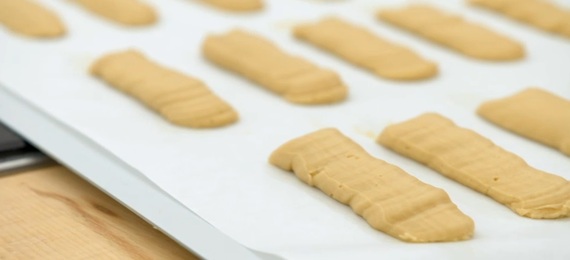 He needed an army of help by the end of the first round (clearly a nice fellow for so many people to help), and in the end his biscuits were a 'triumph'.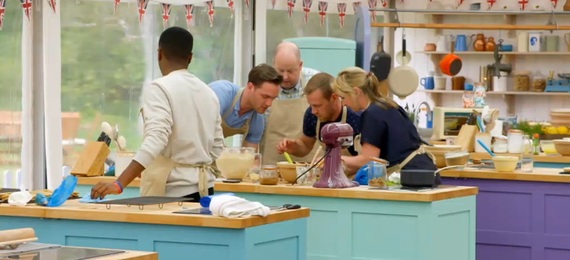 He did use shop-bought fondant, which is an interesting element to be okayed by the judges. Kind of feels like the equivalent of getting a body double for Strictly.
He whipped up a very impressive board game, and also casually decorated with a spray paint.
Flo
'At 71, Flo and her friends still meet up for cocktails.'
Good heavens, why isn't she struggling to knit at home with arthritis?
No, Noel. You'll find her down the local singing along to All About That Bass.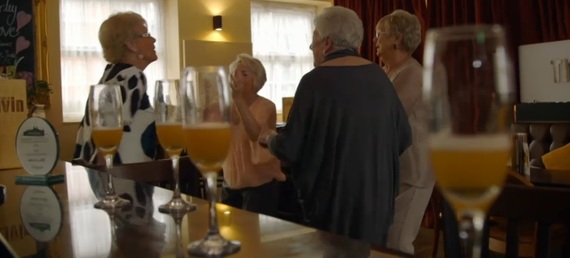 She is a woman on the edge of the bottom three and did not have a smooth sail at all.
Her signature biscuits looked a bit boring, without any decoration - she actually had time for a cuppa while everyone else was still finishing off. Weirdly, the judges didn't comment on the plainness, they're quite unpredictable in what they view as acceptable presentation-wise (MBez was the same).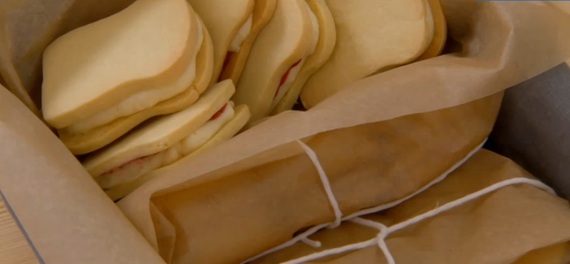 She couldn't get the fortune cookie shape at all and was using the edge of a glass to cut her fortune cookies, rather than shape them. That was stoopid.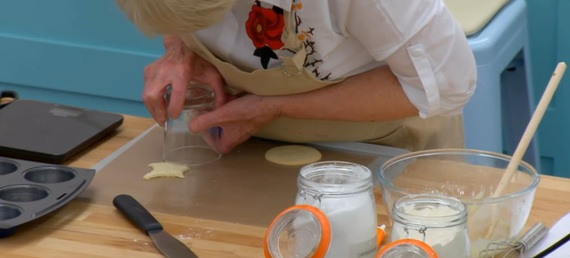 Chris
Bit of a cocky so-and-so. When Paul commented on the whiskey in his first round biscuits, he replied 'Beautiful isn't it?!' with manic eyes. No, no it was not.
He got pretty frustrated with the unfamiliarity of the technical round:
'Give me some bread, give me some pastries, give me something....'
What Chris? Be honest. Come on, don't bite your tongue.'
'... wholesome.'
Mmmkay. Interesting choice of words.
Prue actually had to spit his fortune cookies out.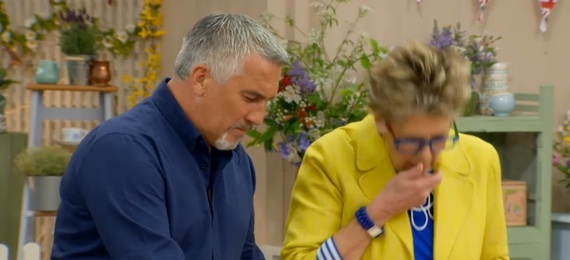 His showstopper was quite the undertaking. Paul asked if he'd made it before in three hours, Chris plainly said: 'No, I need more like six, but if the judges don't talk to me too much maybe I'll be able to do it.' There is no place in the tent for this kind of blatant disrespect. If the judges want to talk, you put down your failed GB biscuit and rubbish boat piece and you chat.
Other times throughout the ep, it seems he has genuine personal banter with everyone in the tent. We even had an awkward flirt with him and Prue about no one complimenting his compass. Made me throw up in my mouth a little bit.
Sophie
This was quite the turning point episode for Sophie, in terms of audience-gaining.
We found out she's training to be a stunt woman and has a pretty silly sense of humour writing: 'Today you will mostly poo candy floss. You will also get bored of writing fortunes' in one of her cookies.' I like.
Another very impressive board game and clear technical strengths around these parts (including using cocktail sticks as guides when rolling out dough - noted).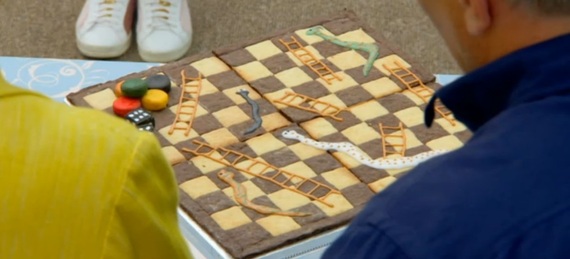 Stacey
Never has a sign been so meaningful for its owner: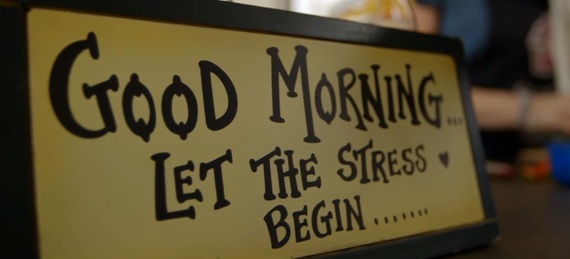 Edible glitter on a biscuit? No no. This is not TOWIE.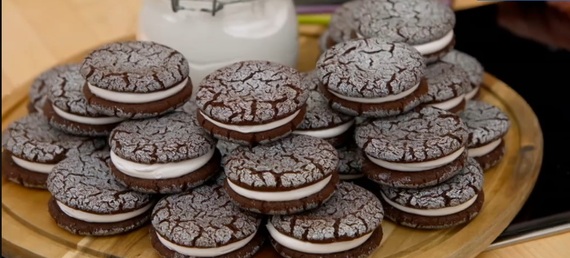 Saying that, she made it look more like a dusting, so they didn't look too bad at all - 'ticked all the boxes' according to Paul.
She wasn't too optimistic about the whole 'making them look the same' thing, saying 'they probably won't be completely identical, I'm not a magician.' Yes, that's what magicians do. People will pay big bucks in Vegas to see Penn & Teller 'abracadabra' up identical bakes. It's literally impossible to get tickets to Mr Kipling, no one's ever even seen him.
She struggled in the technical, both with the shape and fortune-writing (e.g. 'you dance great') and churned out some tough cookies in the showstopper - not to mention a pretty lame board game idea based on the school run.
'Only a mum would come up with this game' - said the co-founder of the Women's Equality Party. That must've hurt all involved.
Kate
This series does have some interesting characters. Blacksmith Kate (who researches Edwardian cooking) broadly smiles as she restores antique furniture, and experiments with grains of paradise. Completely with her when it comes to Jumanji though, it's any 90s kid's dream and nightmare.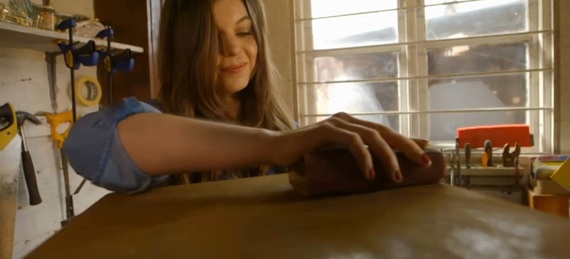 Her signature was a delightful combo of rum, pineapple and coconut. 'That's a pirate biscuit', Noel gleefully comments. I'm sorry what? No. no it's not Noel. It's pina colada.
But, the pirate comment perfectly set her up for the real Titanic story. I'm beginning to think every second of this show is somewhat scripted, a thought I never once had with M&S.
Her relative was in the engine room of the Titanic and managed to get out. Wow. Well, I hate to brag, but like Kate, I'm a keen historian myself. I know how hard it was for Leo many lower deck passengers and workers to escape while they were handcuffed to the pipes sleeping.
Steven is Star baker!
Chris is out!
As Prue says: 'Everyone will miss Chris.'
Classic Bake Off editing
Tom does a crazy, happy dance.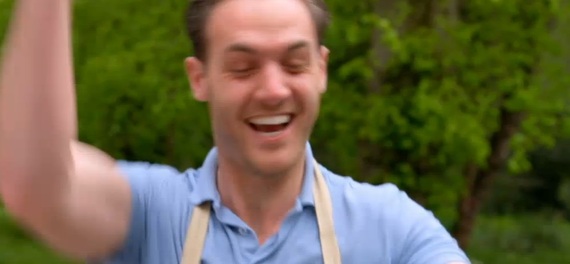 Cut to Stacey: 'I'm not going to get too excited'
Innuendos of the week
'It should be quite tight'- James
'Let the squeezing commence' - Stacey
'I didn't expect them to get hard as fast as they do' - Julia
'All I have to do now is the dipping and the nutting' - Stacey
'Beautiful crack' - Prue
Best of Sandi and Noel
'Flo's not the only one who's turned to drink' - Noel
'I wasn't getting sex, but then, I was looking at you Chris. Maybe for that filling I'll be on the turn for you, you never know' - Sandi
'Don't say anything else Tom, end on the word triumph, say triumph' - Sandi
'That's Scotland leaving England' - Noel
The ridiculous statements more fitting of a Scorsese film
'This is probably the hardest thing I've ever had to do in my life' - Liam
Next week on Bake Off... 'The most ambitious, multi-coloured bread sculptures the Bake Off has ever seen.'
LET IT GO
Hey, Ch4. You followed the BBC. You will never be better than them. Remember, no matter how many 'firsts' you achieve, you will always be second.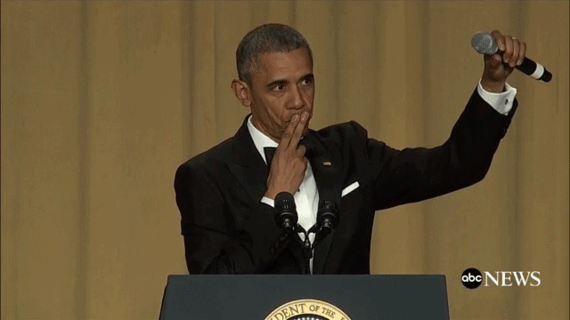 Source: http://www.esquire.com/news-politics/news/a44485/obama-last-white-house-correspondents-dinner-speech/
Until next time...