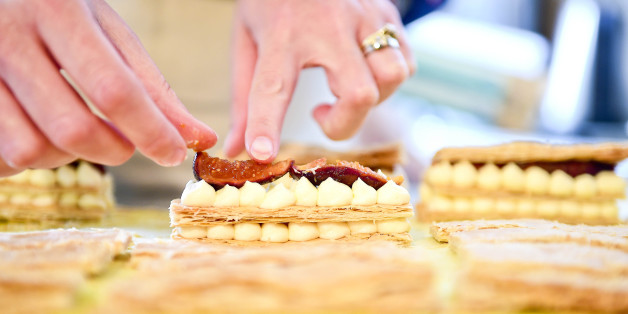 Ian West/PA Showbiz
All images, unless stated, owned by the BBC
WARNING: This is jam-packed with The Great British Bake Off spoilers because - well - it's all about The Great British Bake Off.
Signature - drizzle cake
Unusually, their 'genius baking tip' was just common knowledge. 'You need to poke holes in the sponge so that the liquid soaks into the entire sponge'. Yes thank you Tom. Now, talk us through the whole 'make sure there's no egg shell in a mixture' thing again.
Technical - jaffa cake
Most of them criss-crossed the tops with lines of icing, instead of pulling the chocolate upwards with some kind of ruler. Lunatics.
Show stopper - mirror cake
One of those bakes mere mortals cannot reproduce.
The location has been revealed! Welford Park. A private home. Can you imagine?! Hearing the jolly music whenever you put the bins out or see your squirrel friend with massive balls.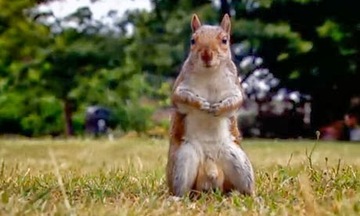 Doesn't it just make you proud? Not the ball-bearing squirrels, but our land. With its crisp blue skies and vibrant lawns.
And yes, it will torrentially rain during the summer, but camera filters exist and we know how to use them.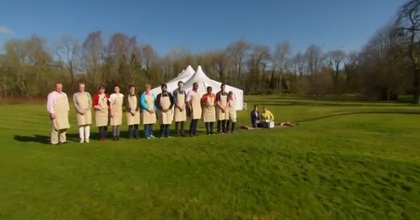 Mel and Sue are back. God how I missed their choice of crisp blazers and lashes.
Paul is still trying to judge X Factor with 'they are uniform...ly bad'. Well you're a dic... tionary of baking terms.
And you're also sometimes a penis (who gets weirdly into jaffas...).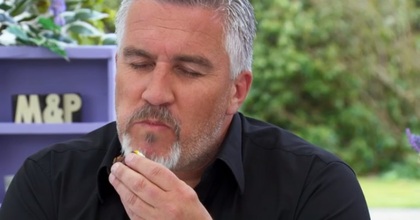 Mary's hair was off the charts this week and couldn't actually fit into the frame half the time.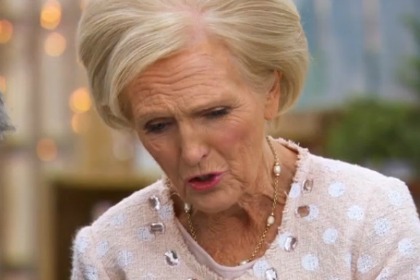 Back by a fair amount of demand, Mary's face of the week (couldn't decide on one):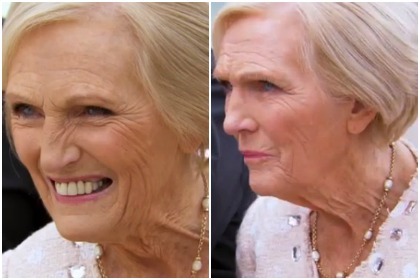 By releasing headshots early, we were kind of online dating them all. We'd had a week to create preconceptions and imagine what Rav's voice is like or what kind of walk Benjamina has settled on in life, and then we're faced with the real person. Some surprises!
And we all know we have to start with Val.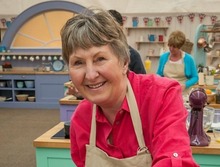 Val
2D Val is the sweetest. 3D Val, with her little voice, is just too much.
She's already brought out some sassy judge banter and snuck in some aerobics.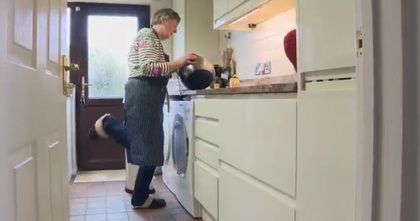 She can hear cake talk. And ya know what? I believe her.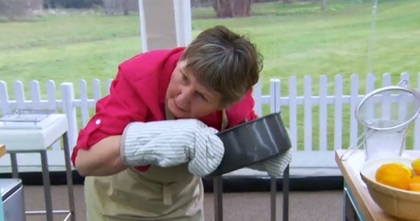 There's something about the apron, but I just can't get Mrs Tiggywinkle out of my head. Just too cyute.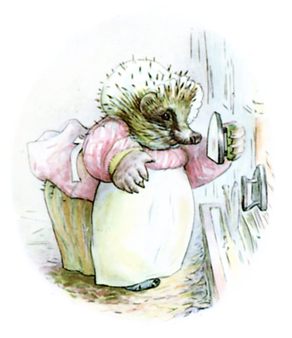 Source: https://en.wikipedia.org/wiki/The_Tale_of_Mrs._Tiggy-Winkle

Michael
Upon tasting Michael's matcha tea flavouring, the judges suggested a similarity to grass.
GRASS.
Instead of spitting it out in disgust and cursing his family, they just pulled a 'hmm, that's new' face and moved on. Yucky.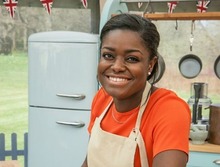 Benjamina
She wasn't sure which size jelly to use for the jaffa and you're just screaming 'THINK BENAJMINA!' The amount of times you get a jaffa and there's half the bloody sponge without jelly.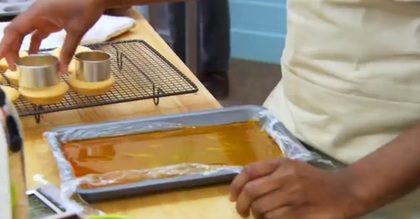 She actually cried, bless!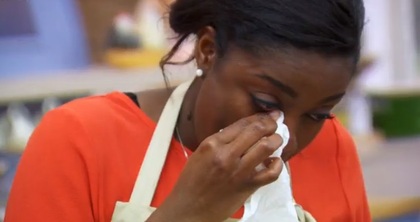 But the smile was back by the end, when she did amazingly well during the showstopper.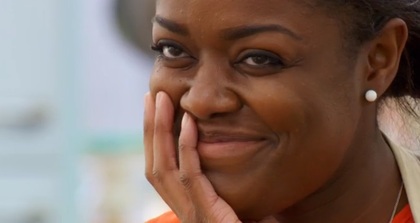 The other bakers were all gunning for her, which speaks volumes.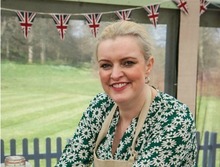 Louise
She based her first round on her mum's favourite drink. Oh fab.
So, prosecco? Amaretto sour? No no.
Vodka and lemonade.
Vodka?
You mean the tasteless spirit one chooses to be covered up by another drink, and smells like nail polish remover or water (budget-depending)?
That's the one.
Cool, cool.
And lemonade?
You mean the tasteless soft drink that tastes of fizzy, lemony water?
WOW WHAT A FANTASTIC CHOICE TO WIN JUDGES OVER WITH YOUR FLAVOURS.
Aside from that, she seems like a nice human.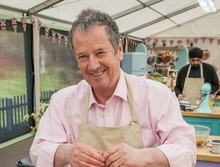 Lee
Whether it was an editing choice (or just that he has less to offer than Val) Lee added little to the episode... just a lumpy ganache.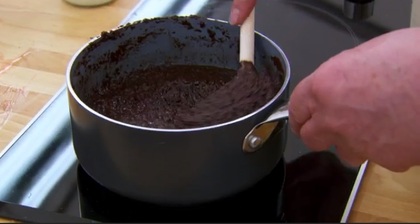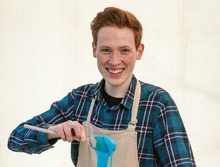 Andrew
I have been raised in a jaffa-filled home, and the notion of serving a jaffa upside-down offends me.
He failed miserably at the signature, but managed a great mirror glaze showstopper which saw him bounce back.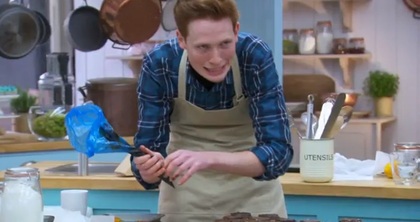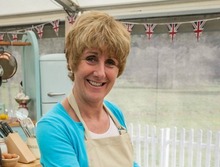 Jane
She's almost too comfortable in front of the camera, as if she thinks she's filling in as a host on Saturday Morning Kitchen. I would not be able to string a sentence together while under that sort of pressure, whereas Jane? Oh Jane's cracking out lingo like 'take it off the heat'?!
In fairness, she's got major skills and immediately has winner in her eyes and her glaze... her gleyez (nope, not a thing).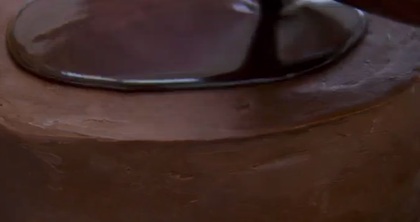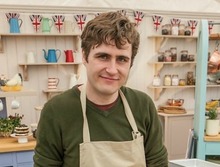 Tom
He's shouted at a pie before (and that's the sound of you realising you'll never be on this show).
He also made a bold move choosing a love-it-or-hate-it flavour in his first bake. Which ended awfully. And literally made them wince. Good one!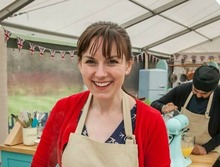 Kate
'I'm happy now I've got cake for company.'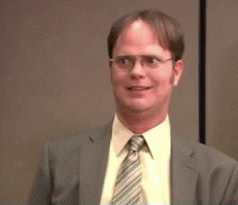 Source: http://replygif.net/1121
She went for blue, lumpy icing... there's always one.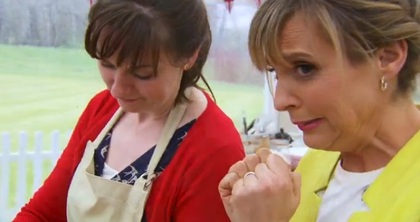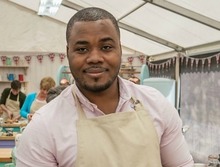 Selasi
The show is obsessed with him owning a motorbike. Granny Beeb in all her glory. 'Now living and biking in London.' Good to know. And what's Benjamina's transport mode of choice?
And anyway, he doesn't need a motorbike. He's superman.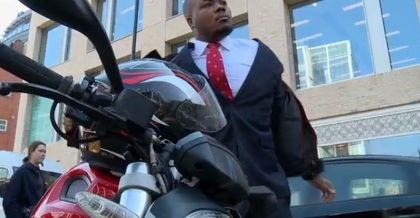 Selasi is more chilled than a perfectly-set meringue and intriguingly blasé about baking, despite his impressive results.
It may be this charismatic coolness that's caught the attention of young Candice...

Like the time Selasi looked at Candice longingly...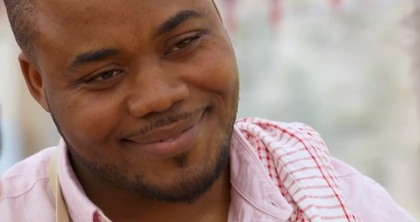 Ah, nope. That was to Paul.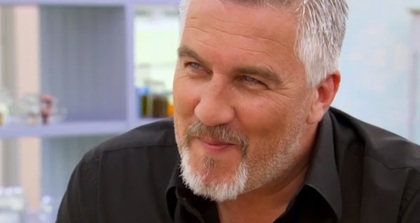 Anyway, I immediately doubt the Candasi romance as it's blossomed at Preston/Chantelle speed. One to keep an eye on anyway...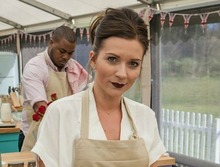 Candice
A bit 'too cool for school' claiming a drizzle was 'too technical' for her (?!) and asking her lover Selasi how much time they had left like she hadn't a clue. But, I predict this may be a ruse and she acts like she doesn't care, but there were tears!
Also she said 'mother hubbard' instead of a horrifying blasphemous term. Which is hilarious and definitely uncool enough for school.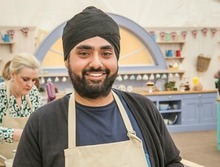 Rav
Also a little lost in the crowd. I was expecting him to be very quietly spoken, but not at all!
The main Rav point is, how bare is their house?! The Rav fam need an Ikea haul or something.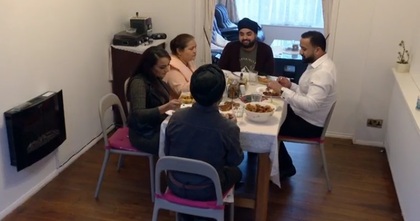 Jane is our star baker!
Lee is out! (I know, I can't remember which one he is either.)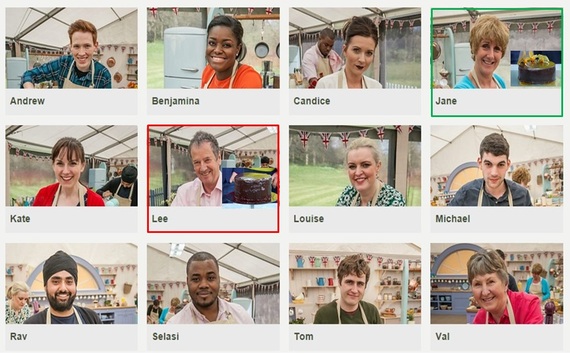 Mel & Sue's Best Bits
Mel was ready
for the week with Kate Beckinsale, Cate Blanchett, but no, she'd misheard cake week!
'It's a sort of Jaffa muffin. A juffin'
'30 minutes left for your mirrored glaze, on reflection... 29'
r
The ridiculous statement more fitting of a Scorsese film
'You can't turn the clock back now... you can only move on.' Lee, after he baked a shit cake.
Innuendos of the week - sure, you get a few, but this week was off the charts euphemistic
'The Hollywood handshake would be amazing' Andrew
'You've got two hours to achieve ultimate moistness' Mel & Sue
'My cake is based on the bells' Lee
'I like the flavour of (a) cox' Kate on a lovely pair of apples
'I'm going to poke it in Mary' Candice
For a good minute Kate was talking about swallows and wedding nights and it was just too much
And finally: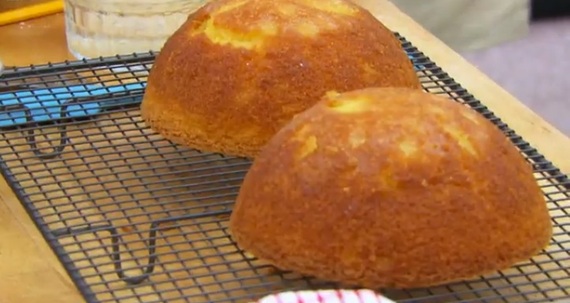 Until next time...
Originally posted on The Bake Off Update