All images, unless stated, owned by the BBC.
WARNING: This is jam-packed with The Great British Bake Off spoilers because, well, it's all about The Great British Bake Off.
Originally posted on The Bake Off Update.
Signature - citrus meringue pie
Technical - fougasse - served with torrential rain by the sounds of things, the judges were actually shouting during the line-up reveal (forgetting about the invention of microphones)
Showstopper - floral cake
So the first question we all had, was what the week actually is.
Botanical means that the bakes have to contain something that grows.
So... most bakes.
Or, they can be something with floral decorations.
So... any bake.
Woah. Really putting the pressure on this high caliber of bakers.
You'd think hash brownies or a magic mushroom loaf would make an appearance - but not a sniff.
First things first, snaps to Mel's hairstylist and Sue's blousist.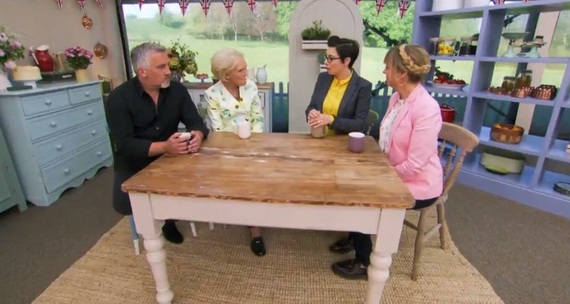 Mary's face of the week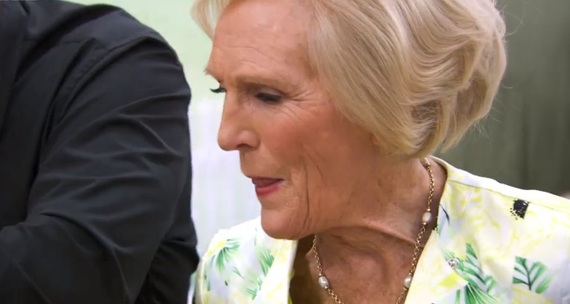 MBez casually came out with the harshest judging line we've had on Bake Off so far:
Andrew: It's quite subtle.
Mary: It's so subtle, I can't find it.
This is the baking equivalent of telling Andrew he's a worthless piece of shit.
She also showed us the lengths she's willing to go to as a judge. Like as far as getting Tom's dense pumpkin mix all up in her grail (the grill of the nail). Made me cringe no end.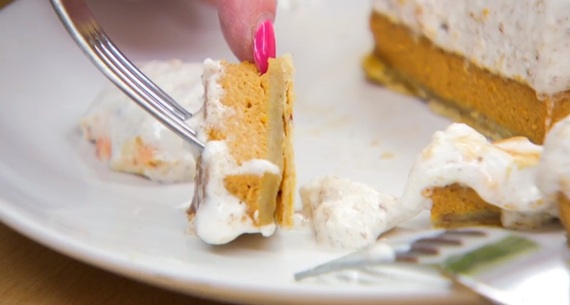 It's so classic Bake Off for a few of them to bake in their floral themed outfits for the occasion, love it.
The camera crew were getting a bit artsy fartsy on us, filming Candice through her reflection on an appliance. There was also a hilarious Creature Comforts-style chat with Jane while Candice wafted a towel in the background.
To answer your question, I'm thinking chimps in a zoo.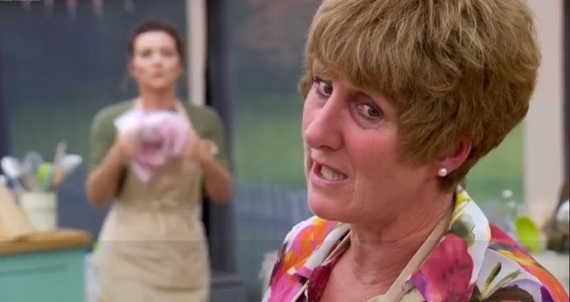 Benjamina and Selasi seem to have formed a bond, he fist-pumped at her baking win and she was positively beaming behind him when the judges were praising his incred floral cake. They share a bond so out of this world, that they now speak like Yoda...
Selasi: '15 minutes, that's going to blind bake for'
Benjamina: 'as thick as Selasi's, my pastry will be'
Benjamina
I've realised what it is that's so alluring about her, gurl got dem Diana eyes.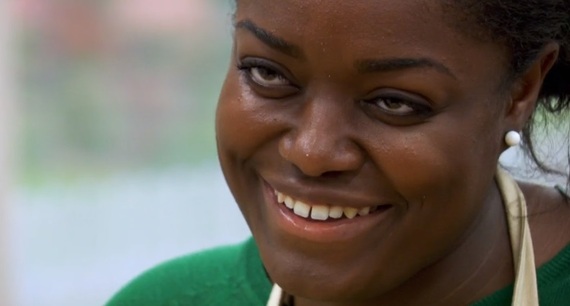 I bet Daily Mail readers love her. But she's also female and black. So they're probs morally (/ immorally) torn.
She has a freaky ass laugh but, yet again, just a very likeable lass and a consistent, knowledgeable baker.
'I thought... I mean I know it's not a focaccia... but it feels like a focaccia... and I wouldn't put steam... in my focaccia.'
Knowledge.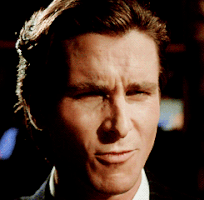 Source: https://giphy.com/gifs/YHYmMLkOmqoo
Selasi
The ultimate BFG, he makes mixing bowls look like thimbles one second, and then creates the most insanely beautiful cakes.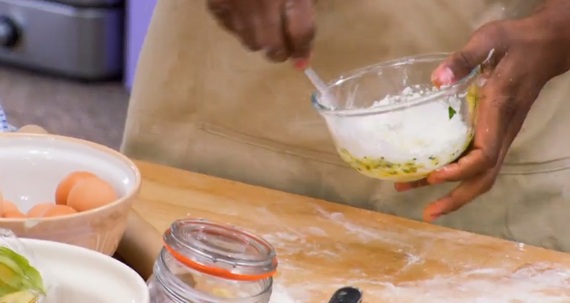 Fuck Laurence Llewelyn-Bowen, I want Selasi as my Changing Rooms designer athanking you. The blossom.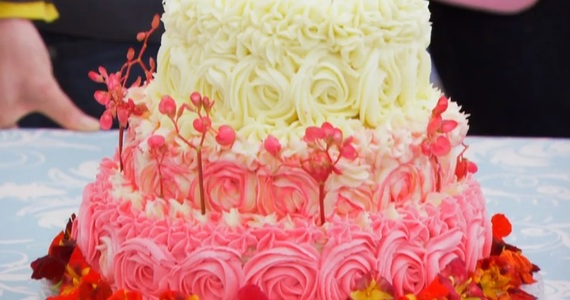 The blossom.
His showstopper more than made up for coming last in the technical, with a 'perfect cake, every layer'.
Rav
When the judges ask how you're going to decorate, you don't say 'I'm just going to use a spatula'.
*clearing throat* I shall deliver this next joke in the style of 'your momma so fat' (to be read in the style of stereotypical 'American hard man'.)
'Your meringue so sloppy, Paul had to wish Mary good luck befo' she cut into that shit.'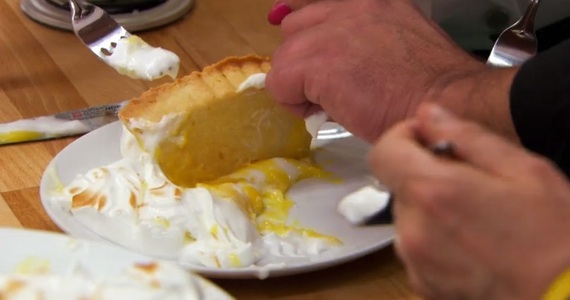 I mean, that's never good.
By the end, I think he had accepted his fate and given up.
He used the same flavour in every layer of his showstopper and (although they looked pretty) didn't use any colouring for his flowers. He knew he was a gonner before the bake was through.
Jane
'It will be crushing if I actually fail.' Why, Jane? Why would you say such a thing? Especially when gardening has fuck all to do with making an icing flower.
I tell you, now Kate's left town, Jane more than fits the bill for our crazy cat of the tent.
Whenever her or her husband hear the words lime and coconut, they break into the lime and coconut song.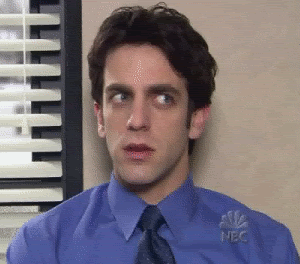 Source: https://giphy.com/gifs/reaction-UnTC9o2HMyUta
On the whole, Jane had a mixed day at the office. She baked her meringue in the oven (a plus in Mary's books) but, her filling looked like phlegm...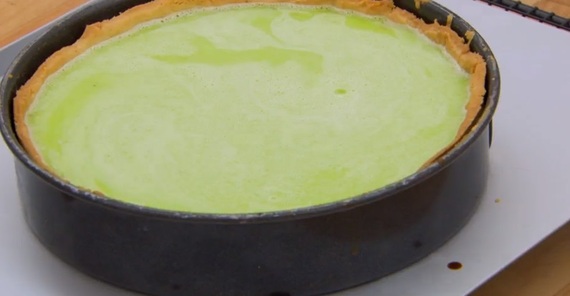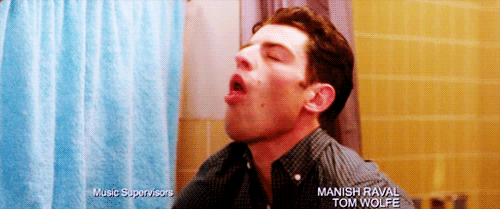 Source: http://www.reactiongifs.com/r/y3PWaHz.gif
Which she was apparently delighted with...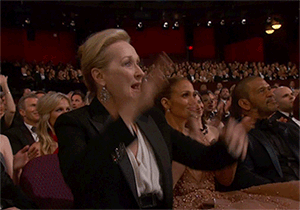 Source: http://www.reactiongifs.com/r/msy.gif
Candice
She was all about the pout this week, which was especially noticeable without the famous 50 shades of lipstick we were promised. This week she was channelling GCSE student with foundation-lips.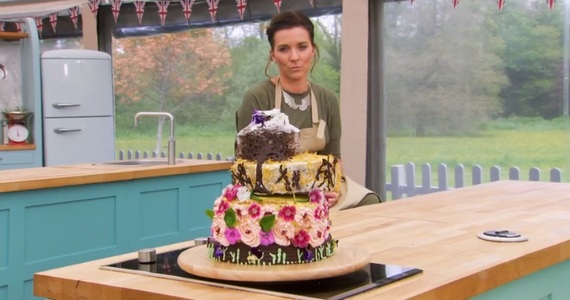 You get the sense she plays up to the camera a bit too much, pulling exaggerated faces and saying whacky crazy girl things.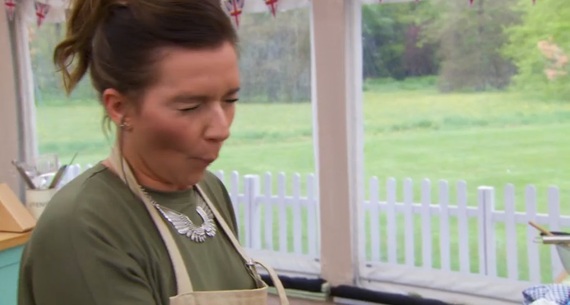 At one point she almost judged herself:
Mary: The actual meringue's flavour is good
Candice: Thank you. [It's] tart.
DON'T YOU DARE PUT WORDS IN MARY'S MOUTH
But then Mary slyly put her back in her place, like only Mary can do:
'It's fun, isn't it? Like you. You like to do things over the top'
Buurrrrnn
Tom
He tried something a little different by going for savoury pastry in his meringue, which is always a great start. He also has a knack with picking shit themes and flavours, going for a Halloween meringue and tea-flavoured showstoppers.
He was in his element with the technical, and was a bit too cocky with it for my liking - at one point using a saw to cut his bake.
Plus, he only wore one glove. Unnecessary to begin with. You're not MJ. You're not Curley from 'Of Mice and Men' (ew). You're not handling money. Just plain creepy.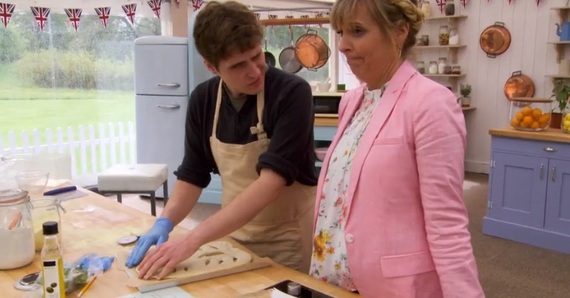 Andrew
He is just so smiley! And sweet, and shimmies around the tent a little bit.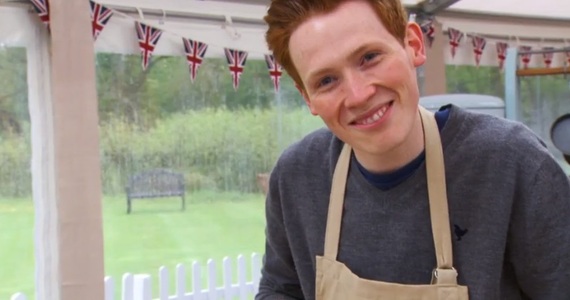 At one point we were watching a ginger, grating ginger, passionately expressing his love for ginger. It was a very meta moment.
He seemed to be doing fine but then, it wasn't that he was doing particularly badly (most of the time), he just wasn't doing incredibly well. And he cried! He just cares too damn much.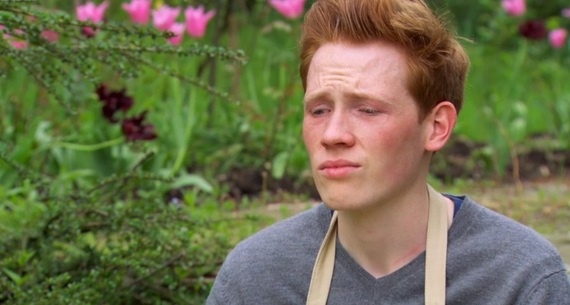 He shouldn't have worried, he wasn't ever going to go...
Tom is star baker!
Rav is out!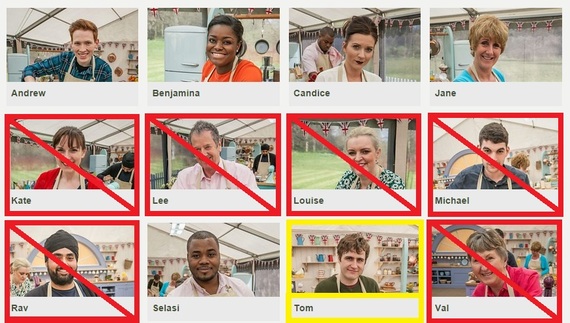 Innuendos of the week
'Anything that grows, goes' Tom
'Give it a good old blow [torch]' Benjamina
'I guess I would've liked it a bit stiffer' Rav
'There are some messy bushes that need trimming' Mel
'I'm trying to fill in all the holes' Rav
'Close your eyes, and it tastes really good actually' Candice
Mel and Sue
'Don't give too many sharp-edged kisses or you'll get physalis'
Mel floral dancing - Sue: 'I can hear her hips when they move'

'Come on bakers, we've not got all daisy'
Covering Benjamina's semi-nude cake before the watershed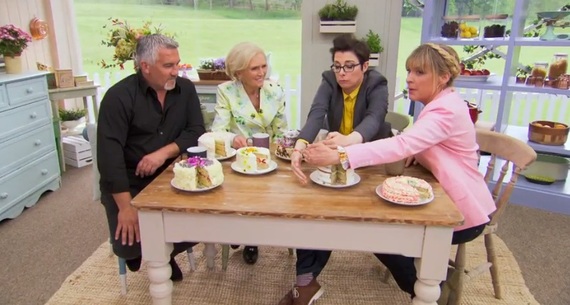 The ridiculous statement more fitting of a Scorsese film
This week was extremely visual, with Tom monotonously exhaling:
'I've never been so stressed about dough in my life.'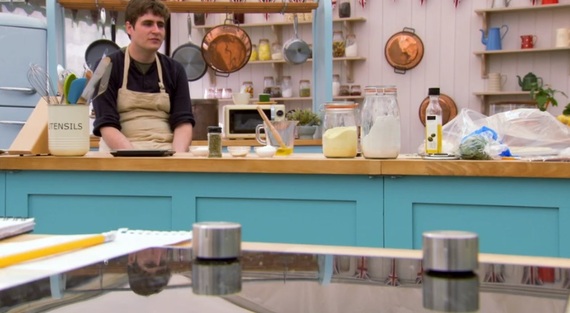 And most exciting of all, they gave us a tantalising glimpse of next week's ep... when Mel is wearing her hair down!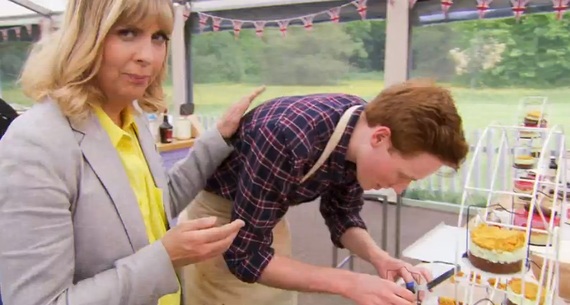 This is a near-impossible occurrence we were all sure we wouldn't see, in our lifetimes anyway.
Until next time...