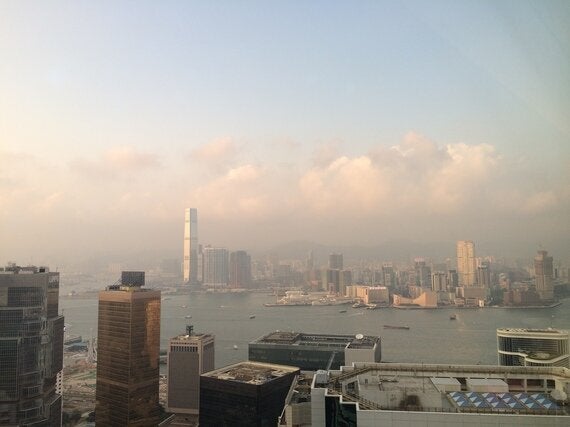 Looking down at the veil of early fog floating above the city, I felt energised. It wasn't yet 9:30am, and I had already walked up a steep hill, had a wholesome breakfast, and done tai chi with a Master of the discipline - and all at one of Hong Kong's greenest vantage points, Victoria Peak Garden.
This might sound like some kind of brag, stationed smugly between doing a lot in a short period of time and travelling to wonderful places, but the truth is that I don't have Duracell bunny tendencies, nor do I get to 'holiday' very often. In actual fact, the tai chi, morning climb and delicious brekkie all came to be thanks to the hotel I was staying at, The Conrad. During my stay, I became aware of a recent campaign 'Stay Inspired', which involved a dedicated Director of Inspiration curating a selection of the best things to do and see in Hong Kong within certain time periods - one, three and five hours - and collating it into into an app. Basically, a virtual concierge with all the insider tips you couldn't find on Google for love nor money.
It might sound lazy, relying on someone else to do your travel research for you, or maybe even uncommitted, seeing certain parts of a city rather than exploring the whole - but not every venture gives you enough time to put your camera round your neck and aimlessly wander. This trip was one such. I was on business, and had just three days in the city.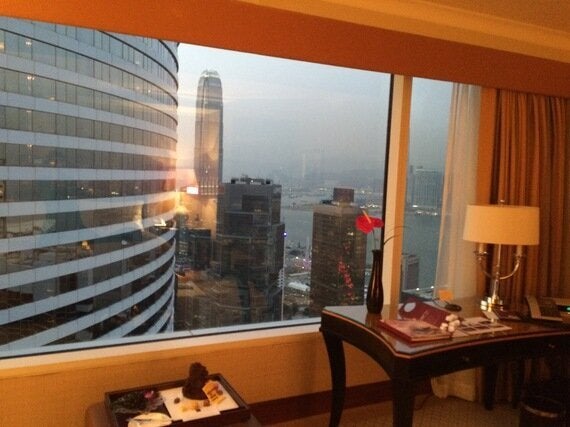 Not wanting this trip to be just another business weekend within the four walls of my hotel room, I decided to put the app and it's recommendations to use. Suffice to say, I did a lot, all within allotted times that fitted around working. I visited an old police headquarters turned into a shopping courtyard filled with independent designers and artisans, sailed past the lights in the harbour from a boat where seats are padded and champagne is served, ate goose, wandered manmade wonder Hong Kong Park, ate dim sum at Michelin-star restaurant, Duddells, and indeed, did tai chi - all at the recommendation of the hotel. After exploring the app, it was clear that I'd only scratched the surface of the options available.
After further investigating, I discovered that the hotel chain were also running this campaign across all of their hotels, including their other big city dwellings, London, New York and Tokyo, where the list of things to do and see is seemingly never-ending. It's surprising no other hotel chain has rolled out this kind of service, where city-wise bods thinks up unlimited options within food, arts and culture for your limited time, but it feels like this is the start of tailored travelling experiences, where hotels function as more than just guest houses.
But perhaps the best thing about this kind of service? Now we can actually say we've seen the places we've travelled to on business - and more than just the hotel bar.