This Halloween weekend I'll be locking the door and treating myself to a long-overdue home pampering session using some of the most bewitching make-up and skincare around. N.B.: Trick or Treaters, it's nothing personal - please don't egg my house.
Trick: Finding professional grade make-up and applicators without clinical looking packaging
Treat: Nars Kabuki Make Up Brush and Mini Lip sets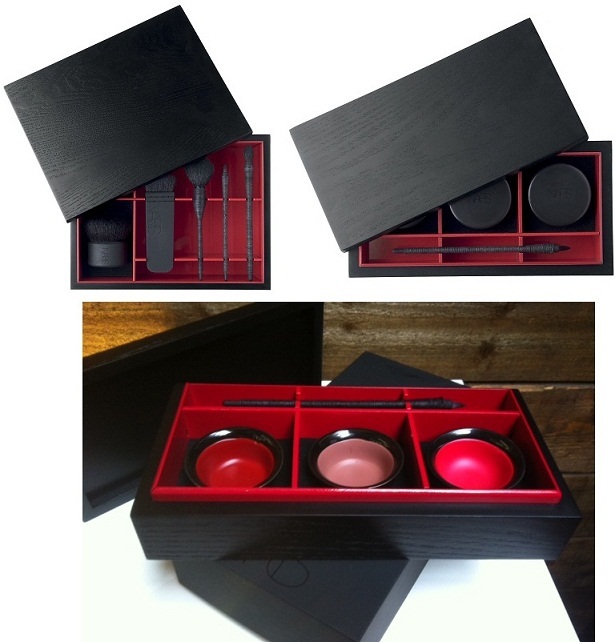 Nars make up is one of my absolute favourites because their colours are just so rich and, unlike so many other brands, what you see in the packaging is actually what you get on your face. Due to the heavy pigmentation, the colours are so true to life that they need be used only sparingly to get the effect you're after, although obviously - and particularly for anyone who's fancy dress-partying this weekend - you can layer it up to get the depth of colour you want.
These stunning new Japanese-inspired Kabuki (trans: "drama" or "avant garde") box sets, with their fancy black wood and red lacquer-lined presentation cases, are next-level gorgeous. The luxurious Naguata Kabuki bento brush set (£160, exclusive to Selfridges) contains five 'tricks of the trade' professional quality applicators, while the Kudoki Kabuki mini lip set (£90) is made up of three of the most beautiful shades with sophisticated moist (not shiny) colour-saturated finishes that are universally flattering, and a lip brush with an exquisite bound design. I have to say the 'mini' description is quite misleading as the glosses are a generous size but the best bit for me is the dinky, chic black ceramic pots they come in which can be rinsed out and used in the case as an alternative jewellery box or on their own for dipping sauce to impress dinner party guests. Available now.
Trick: Trying out new nail colours without breaking the bank
Treat: Marks & Spencer Mini Nail Varnish sets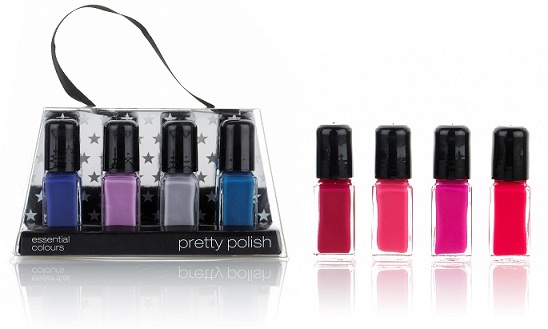 M&S seems to be better known for its food than its fashion these days, but even if you are just doing a lunchtime run, they always have something you never knew you needed to tempt its way into your basket. Hot on the heels of their fabulous 1980s neon leopard-print umbrellas, comes these brilliant mini nail varnish sets with some really great on-trend colours for only £5 each (although currently they have 25% off - bargain!). Twilight has a range of moody petrol blues, greys and lilac whilst the brighter Valentine pack is full of pop-py pinks and reds. Available now in store or from www.marksandspencer.com.
Trick:Finding a gentle product that will calm my dry, stressed-out skin
Treat: Aromatherapy Associates Nourishing Face Oil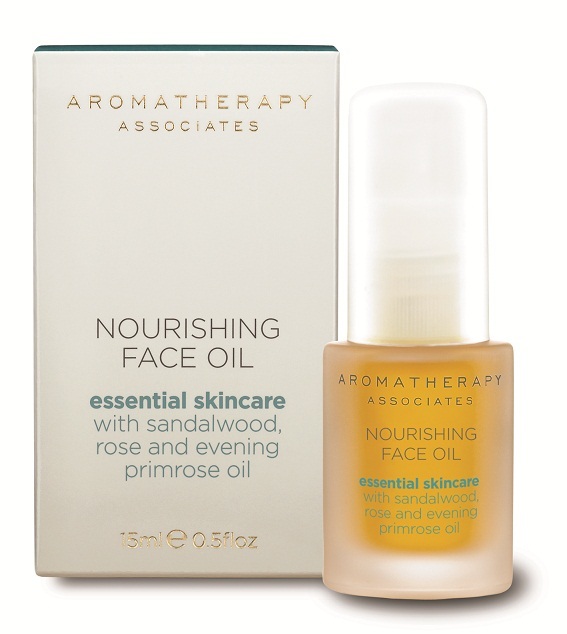 When I get stressed it goes straight to my skin which will start drying and flaking until it looks like my face has dandruff - gross, I know (feel free to insert your own topical Halloween comparison here). Having tried everything from E45 lotion to spendy plastic surgeon- produced, USA-only potions to no avail, I took my search to Twitter where a friend suggested I try Aromatherapy Associates' Nourishing Face Oil. At £37 for a small 15ml bottle I expected big things and WOW did it deliver. The sandalwood, rose and evening primrose essential oils that give the product its super moisturising properties smell all pampery, like an expensive treatment room, even though you don't need to use much.
Literally overnight the improvement in my skin was massive and after the second night I looked like me again, only a more radiant, rested version - finally, I had found my hero product. Now I use a few squirts at night as and when I need a hydration boost but it's light enough to be suitable for twice-daily use too in smaller amounts. The Nourishing Face Oil is part of a range of facial oils which also includes Anti-Aging for Fine Lines, Anti-Age Intensive Skin Treatment, Revitalising, Refining and Support which is an oil specially designed for use on sensitive skins. Order online or check for stockists at www.aromatherapyassociates.com
Trick:Finding vegan skincare that not only works but smells good and looks pretty
Treat: SteamCream Moisturiser Limited Edition Tins for Halloween & Christmas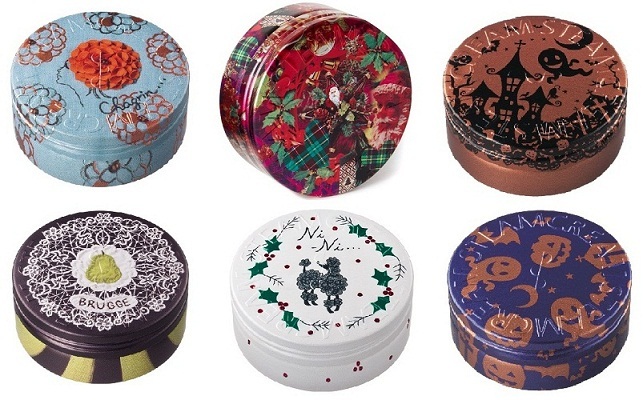 I first came across SteamCream by the tills in Selfridges' beauty section and panic-bought a tin as a consolation for not being able to find whatever it was I'd gone for. I loved the purple tin with a map of the constellations on in silver so much that, despite being a firm believer in spending as much as you can afford on skincare products, I figured that for just £10.50 the packaging alone made it worth a punt. On the bus home I was having a fiddle with my purchases and noticed some stickers on the SteamCream tin proudly parading its credentials as one of various illustrious magazines' top beauty choices and couldn't wait to try it.
Since then I've been through two tubs and can wholeheartedly vouch for not only the obviously beautiful packaging but also the incredible, naturally relaxing smell courtesy of generous measures of essential oils, and its skin-softening properties courtesy of ingredients such as oatmeal, vegetable glycerine, cocoa butter, almond and jojoba oil. SteamCream is a truly rare triple threat in the world of vegan beauty products. See SteamCream.co.uk for the full range (LOVE the 'Liberty' Stars & Stripes tin!), and information on stockists including Selfridges (in store only) and Boots who have exclusive limited edition tins.
Trick: Not having to go to a Halloween party dressed as a sexy witch or a cat AGAIN
Treat: The Libertarian Pumpkin Hat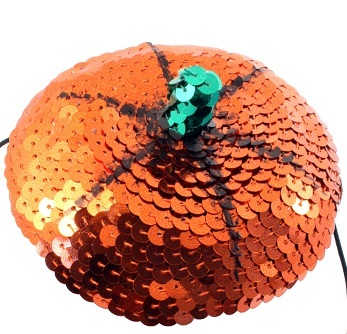 Lastly, with a glittering nod to this weekend's spooky festivities, it's out with the cat ears and in with this quirky little handmade sequinned Libertarian pumpkin hat. How cute?! £22 from Rock & Rose. More on The Libertarian's intricate, smile raising designs coming soon...
Happy Halloween!