Kristina Goes West was founded in 2011 by Lithuanian-born Kristina Armonaitė to provide an international platform for exclusive, handmade designs from the Baltic region. The former L'Officiel magazine fashion writer, who also trained as a personal stylist at London's prestigious Central St. Martin's College, was inspired to set up the site after her own look was so well received in the UK.
"I was constantly complimented on my outfits, jewellery - which was made/bought from the Baltic designers - and personal style as original and very different. The idea for Kristina Goes West came from talking to people about mass fashion and how they were tired of seeing all the same in the shops or constantly bumping into someone else wearing the same clothes. As a result, I decided to found a label that would unite established and upcoming designers from around the Baltic Sea region and present them in Western Europe and North America."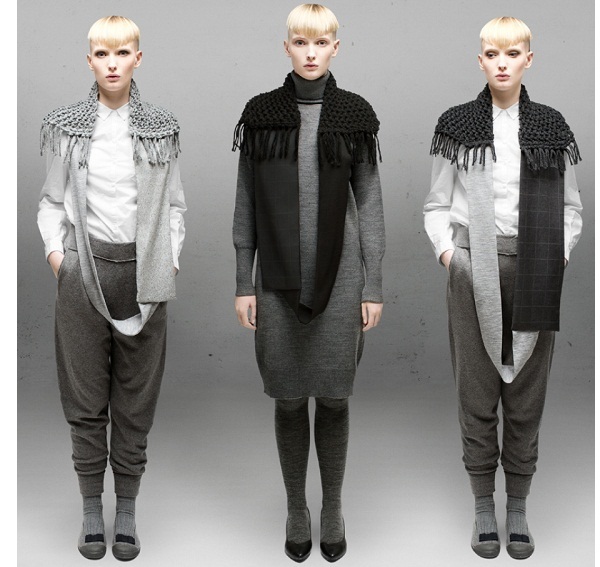 Scarves by Aiste Nesterovaite.
KristinaGoesWest.com mainly features womenswear, with a selection of accessories and gifts, with Armonaitė looking to continue to expand the list of designers showcased, as well as starting to offer a Made to Measure service. The site won more fans this month after it was selected by the British Fashion Council to take part in the recent London Fashion Weekend, Kristina tells me, "It was an amazing event; we had massive success, loads of interest and were titled the 'gem of the entire London Fashion Weekend' by various bloggers, journalists and clients who admired our designers' work."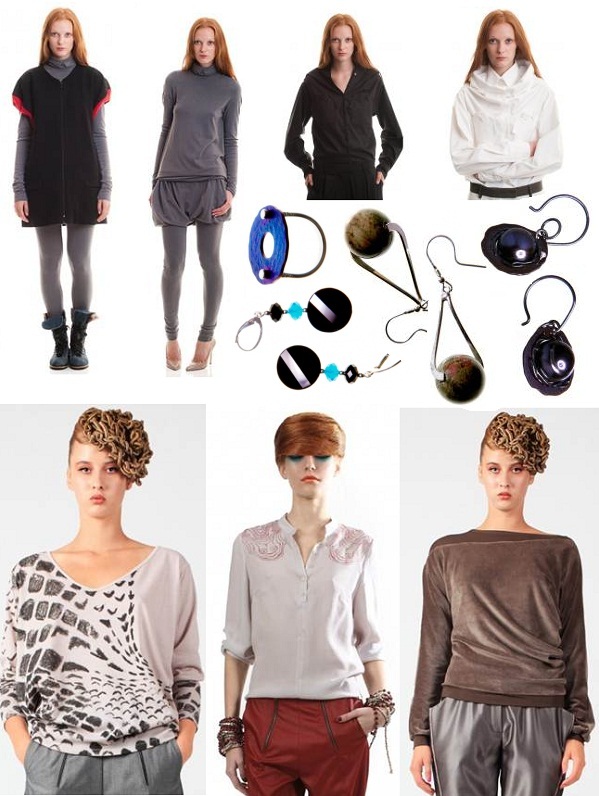 Clothing by Sandra Straukaite (top) and Freak Factory (bottom), jewellery by KGW Jewellery.
Designers currently featured include Sandra Straukaite, a top Lithuanian fashion designer, known for her extravagant yet wearable creations, Daiva Urbanaviute whose designs were the high point of the London Fashion Weekend event (these will be on the website shortly) and Kristina's personal favourite, Freak Factory. "I love the simplicity of the Freak Factory clothes. They are very wearable, functional and add an everyday glam to my wardrobe." In jewellery, pieces by Sonata Bylaite are proving to be the site's best sellers, whilst I absolutely love the unique knitted scarves by Aiste Nesterovaite (pictured above - top), whose great men's and women's cooking aprons (below) are also featured in the Gifts section of the site.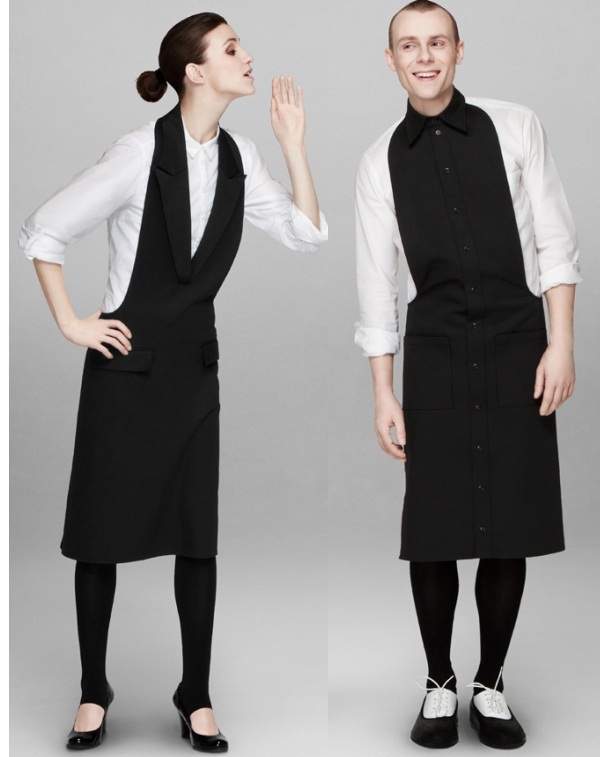 Despite these encouraging early signs, Kristina remains sensibly cautious about the attention her brand has been receiving, "We are still a work in progress and taking off steadily, step-by-step, but for a six month old label, I think it's a good start." www.kristinagoeswest.com