All you summer lovers out there seem to be taking over the city with your outdoor sports. Whether it's the Olympic legacy, part of holiday fitness plans or just fun with friends, everyone seems to be taking advantage of London's parks, lidos and streets to get out and get into something sporty.
Whilst the closest I come to sport right now is sample sale shopping, it doesn't mean I can't appreciate a cool accessory - especially one that helps you sleep (more on that later).
So whether you're out to rest or play, here's a bunch of fun stuff to make your sports more stylish and your sleep easier.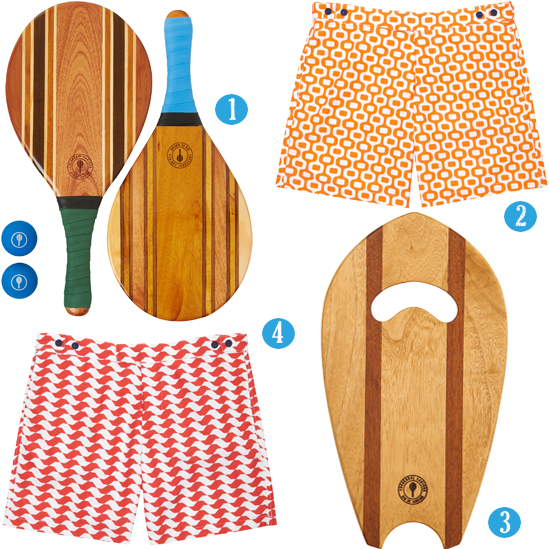 This wonderful Brazilian brand brings a little bit of South American flavour to Britain with chic, retro sports equipment and beautiful beach wear from Rio. They do teeny tiny bikinis, linen shirts, panama hats - everything the well dressed holiday maker would need - but I particularly love the eye-popping prints of their menswear, and especially the gorgeous hand finished wooden surf accessories and artisan beach bats sets which make fantastic gifts.
1 Trancoso Beach Bats, 100% wood with neoprene handle, £140, for two bats and balls in a waterproof bag, 2 Orange patterned tailored shorts, £145, 3 Hand surf, 100% wood, £160, 4 Red patterned tailored shorts, £145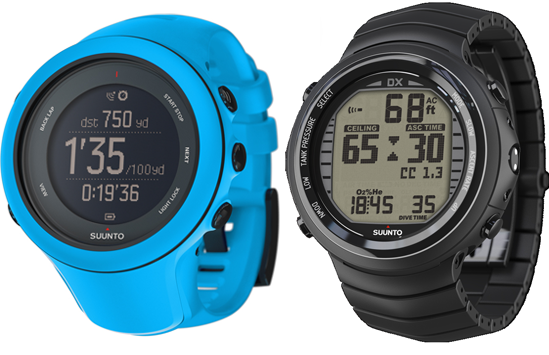 Suunto Sports GPS & Dive Computer Watches
Not going to lie, I rarely wear a watch, can only swim on my back, and have a complete fish phobia so dive computers are not exactly my area of expertise. That said, since my other half took up diving, it's opened up a whole other world of accessories that does pique my interest, especially when they're as swish as this. I came across Suunto whilst looking for a birthday present (ssshhh, don't tell him) and was really impressed with how cool their dive computer watches were. I've only seen the ones my boyfriend wore at his dive school which were a lot more clunky (and ugly) and definitely couldn't be worn just as an everyday watch, which you definitely could with this sleek Suunto DX Titanium style.
I love how, as a watch, it has an understated, cool 80s throwback look, thoroughly disguising all the clever stuff this wrist computer, protected by a sapphire crystal glass screen, can do. Described as 'the ultimate tool for open circuit and rebreather divers', it allows you to plan dive profiles, gases and back up plans, and features Suunto Fused™ RGBM, a 3D compass with optional wireless air integration. Pretty impressive for such a simple exterior, right?
I discovered Suunto also do land-sport watches with all manner of James Bond style capabilities hidden beneath their bright, streamlined quartz casings. The latest model is the Suunto Ambit3 Sport GPS watch (pictured, above left) with a crazy number of features for loads of different sports, including running, swimming, cycling and multi-sport training. It's the brand's first Bluetooth Smart compatible watch and can be linked to a free smartphone app so you can track your progress, upload exercises and monitor your heart rate as well as navigating your route via the GPS and 3D compass. There really is too much to this to go into now, so have a look here to get the full run down.
Left: Suunto Ambit3 Sport GPS watch (have a look at the ladylike Sapphire colourway for a super pretty, girlier version), £275 or £325 with Heart Rate Monitor, Right: Suunto DX Titanium watch style dive computer, around £1,075.
For more details and to find your nearest stockist, visit www.suunto.com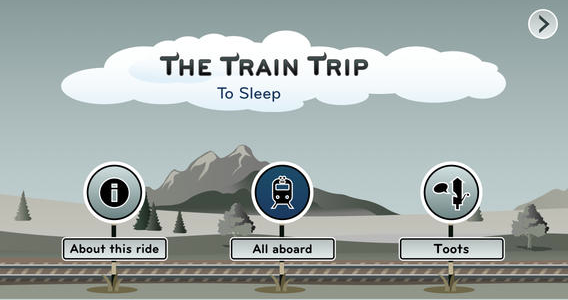 The Train Trip to Sleep - Hypnotherapy App
If you've worn yourself out from being sporty, it's unlikely you'd need this but for anyone who has trouble sleeping, this is definitely worth a go. I've had sleep problems from an early age and am still a fairly chronic insomniac - at least I no longer sleep standing up with my eyes open though (I was a freaky kid) - so I was keen to give this new app, The Train Trip: to Sleep by wellbeing guru and trained clinical hypnotherapist, Terrence the Teacher, a go.
The app comprises 7 sessions to be repeated 3 times as part of a 3 week journey. Four of these sessions focus on relaxation with 'deep trance', which can naturally progress to deep sleep; Two sessions on exercises that will help to silence a busy mind, and a final session teaching self-hypnosis to empower the user for long term sleep success. Additionally, the app also includes 'Toot's Top Tips' - 21 practical deep sleep tips.
I've never tried hypnotherapy before so had no idea what it would be like. Designed to help you 'reconnect with your natural ability to sleep' by using positive suggestion and neuro-linguistic techniques, I just hoped it wasn't going to involve waking up next to a half eaten onion.
Terrence advises that, on average, habits, such as 'not' sleeping, take 21 days to form so his 3 week guide to combating deep rooted issues with sleep patterns should help you resolve your insomnia in a relatively short space of time.
Whilst I only managed to follow it for four nights due to poor scheduling on my part (which isn't a very good trial, I know), it was definitely a worthwhile experience. My usual sleep routine involves going to bed at a reasonable hour, watching some mind numbing Real Housewives style TV or cartoons (Family Guy, American Dad, all that kind of thing) so that I wind down before trying to sleep at around 1-2am. I usually finally get to sleep around 3am on a good night, 5am on a bad one - and this is why I am not a morning person. Anyway...
Night 1: Around 1am I put my headphones on so as not to disturb my sleeping boyf, and listened to the first part, as instructed. I found the guy's voice, combined with the eerie train noises and grey screen graphics, so creepy I was honestly scared to go to sleep because I thought I'd have nightmares but - and I swear this is exactly what happened - just as I was giggling about how that was too absurd to be right and listening intently for something a bit less disturbing, I must have fallen asleep because I don't remember a thing after that point. Literally, nothing. I fell into a deep sleep and woke around six hours later still wearing my headphones.
Despite the incredible result of Night 1 and unusual amount of unbroken sleep I got, I just assumed I must have been super tired and wasn't really convinced it had anything to do with the app. Then, Night 2 - same thing. Creeped out... bit more creeped out... sound asleep. I did wake up about an hour later because my headphones were uncomfortable but I snoozily removed them and went straight back to sleep, no bother, no nightmares and felt well rested the next day.
By now, after two concurrent nights of good quality sleep, you'd think I'd be all over this app, but Night 3 was where my extreme insomnia brain kicked in and my willpower didn't. Night 3 I realised I could have the app running in the background as I did other things on my phone so Night 3 I listened, as usual, but instead of concentrating fully, I was checking my email at the same time. Then on Night 4 I was 'listening' (I wasn't really) but was also playing Candy Crush Saga. On Nights 3 and 4 I didn't get to sleep until after 3am and was back to my previous ways.
Judging by the reviews left at the App Store, people who can stick with this app are delighted with the results. I plan to give The Train Trip: to Sleep, part of a series of apps dealing with various topics including weight loss, another go and give it my full attention this time as I can clearly recall how amazingly I slept that first night I tried it. If you're having trouble sleeping and are willing to put in the few minutes of undivided attention it requires (this must sound so pathetic to non-insomniacs who have slightly better control over their racing brains), I say DO IT. And sweet dreams. I'd love to hear how you get on - if you try it, do leave a comment below or tweet me @FightForYrWrite with your results.