Marc Jacobs Beauty, the New York designer's eponymous makeup line has finally launched in the UK.
This long-awaited launch has been one of the most hotly anticipated on British shores since it was introduced to the US market in August 2013. American beauty bloggers flooded the internet with tales of its superior quality and brilliant shades whilst UK customers sulked, desperately trying to find friends visiting the States who could bring pieces back for them.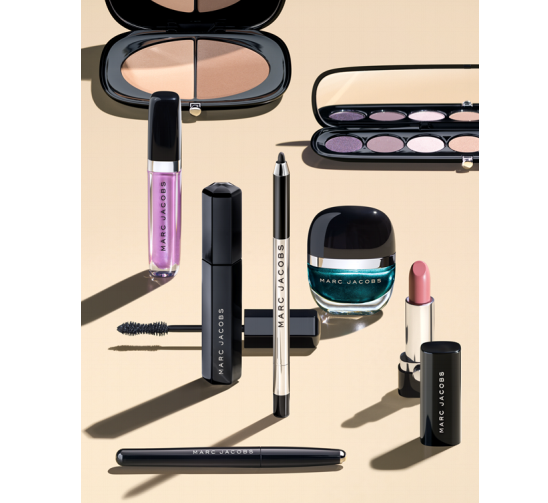 I visited New York just after the US launch and, as a total Marc Jacobs fan girl and makeup hoarder, even the thought of it was nirvana. I went to the Bleecker Street store thinking I'd try maybe a couple of pieces and, after a luxuriously long afternoon playing with products and taking advice from the super helpful staff - who incidentally remembered me the next year when I came back to restock, such fantastic customer service - I came out with a whole new makeup collection.
Since then I've tried the majority of the products as the standout thing I really respect and appreciate about Marc Jacobs Beauty is that it absolutely does what it says and then some.
They say it's a shiny nail polish? It's going to be the most luxurious, shiniest damn nail polish you've ever seen. They say their mascara will give you longer thicker eyelashes in three strokes? I 100% believe them and the new Velvet Noir Major Volume Mascara is top of my shopping list, along with the brand's Under(Cover) Perfecting Coconut Face Primer which I've heard amazing things about.
Whilst some colours may not be right for me - because, skin tones - their formulations are always flawlessly on point, reasonably-priced given the quality and have that Marc Jacobs insouciance to them which I just love.
The combination has really inspired trust and loyalty in me as a customer. So, as the products are now available in the UK exclusively from Harrods, both in store and online - HALLELUJAH! - here's my rundown on a few of the line's key products. Read on under the slideshow...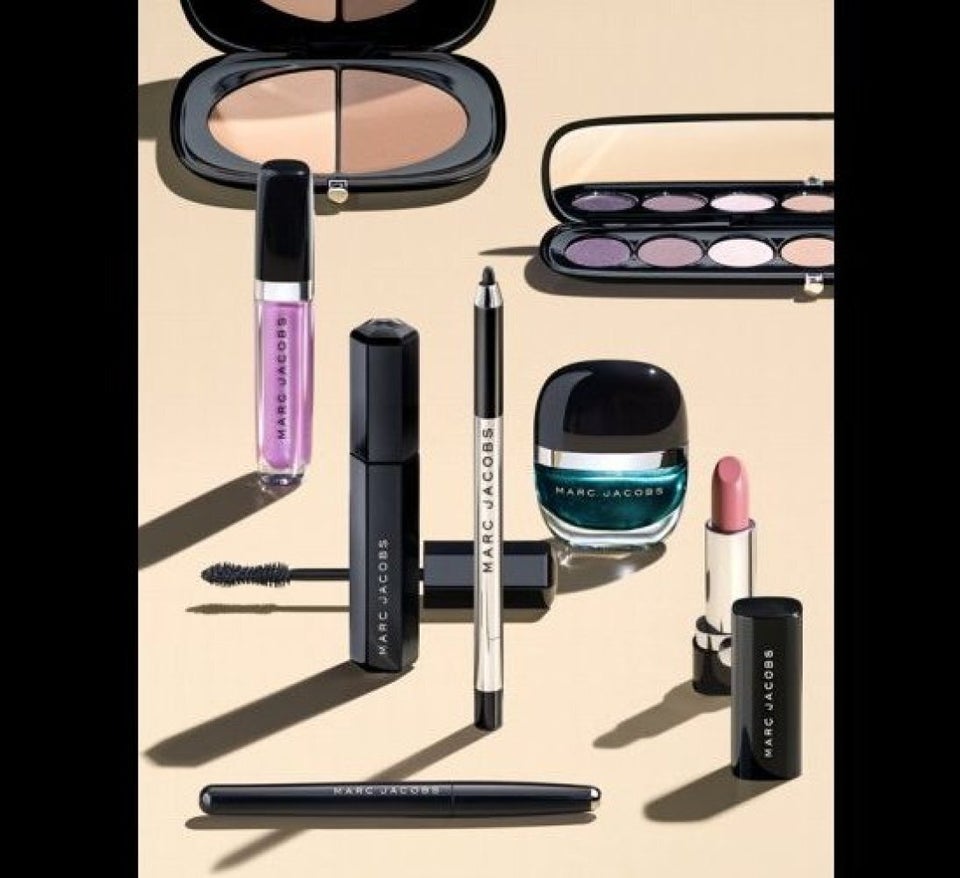 Marc Jacobs Beauty Launches in the UK Exclusively at Harrods
The Kiss Pop lip colours look like tiny metal chubby pencils and are too cute to go without - they were the first things I was drawn to. But there were too many gorgeous shades to choose just one so I got three. They easily last all day and are super fun and flattering.
The Enamoured Hi-Shine nail lacquer is crazy glossy and densely pigmented so in literally two coats the polish looks like a professional gel manicure. Shades range from sophisticated - Daisy is a wonderful neutral for a polished look - to edgy and bold.
The Genius Gel Super-Charged Oil Free Foundation comes in 12 shades with the 10 Ivory Light being perfect for those of us who are so white we're almost see-through. A blob the size of one-to-two tic tacs will give great coverage if you use a Beauty Blender. It lasts all day without fail with or without a primer, although with always looks more polished but that probably depends on your skin type and its condition.
The (P)outliner Longwear Lip Pencil - think you don't like lip liners? Try this one. Believe me this is nothing like your 90s lip pencils. It feels hydrating yet stays put and gives a great outline. I use Honey(Bun) and have tried colouring inside and outside the lines for a natural and Kylie Jenner pout and both ways, as long as it's applied over foundation if you're over-lining, it totally works and genuinely is long-wearing.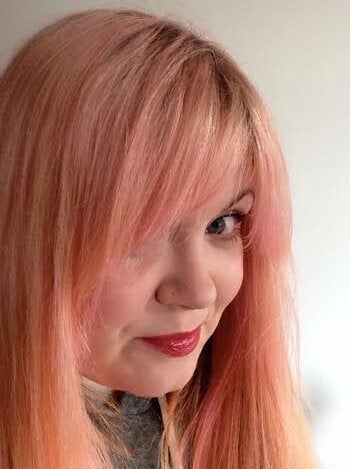 The Shameless Bold Blush(I use 'Reckless') and the Style Eye-Con Eye Shadow No 7 palette (I use 212 The Dreamer) are - like the rest of the range - highly pigmented which means a little goes a lot further allowing for a less 'caked' look to get the depth of colour you want. The finish is basically the difference between trying to colour in with a felt pen that's full of ink and one that's running out.
My favourite red 'lipstick' of all time - I use the commas as it's actually a gloss but it's more like liquid lipstick - is the Enamored Hi Shine Lip Lacquer which is simply glorious. It lasts longer than a regular gloss, leaves its 'marc' like a lip stain and has a beautiful vinyl finish that's more chic than a real wet-look lip. I have this in a few shades - the red is by far my favourite though - and they all tingle in a nice way and smell good too so double winner. I'm wearing it here with the Shameless blush and O!Mega Lash Volumizing Mascara.
Have a look through the gallery above to see some more of my favourite Marc Jacobs Beauty pieces or visit www.harrods.com to shop the collection online from the UK.