A friend reminded me the other day about how, before the dawn of online shopping, whenever anyone you knew was going to the States everyone would put in requests for new Levi's and Calvin Klein's because designer denim was so overpriced in the UK. We also had far less choice than the Americans in terms of style, colour wash and fit.
Fast forward a couple of decades and, whilst there is still a price gap (I recently snapped up some new season Levi's in New York for $27.50 - admittedly on special offer - which are £110 over here), the range of denim available has improved drastically but there are still some great brands that don't have UK stockists. Enter, The Raw Denim Bar.
The Raw Denim Bar imports cult US designer denim brands to the UK but what really makes it stand out is its focus on the customer experience. For example, everyone - like, EVERYONE - hates trying on jeans so buying them online is always a bit risky and, in my experience, tends to make people either shop in store, or stick to whatever they know fits. It's not exactly brand loyalty, it's just an easy option. The Raw Denim Bar lets you choose up to five pairs of jeans which will be sent to you to try on in the privacy of your own home, without the horrors of changing room lighting, then you keep and pay for what you want, and send the others back. Simple, and such an easy way to make introducing new brands to consumers a pleasant experience.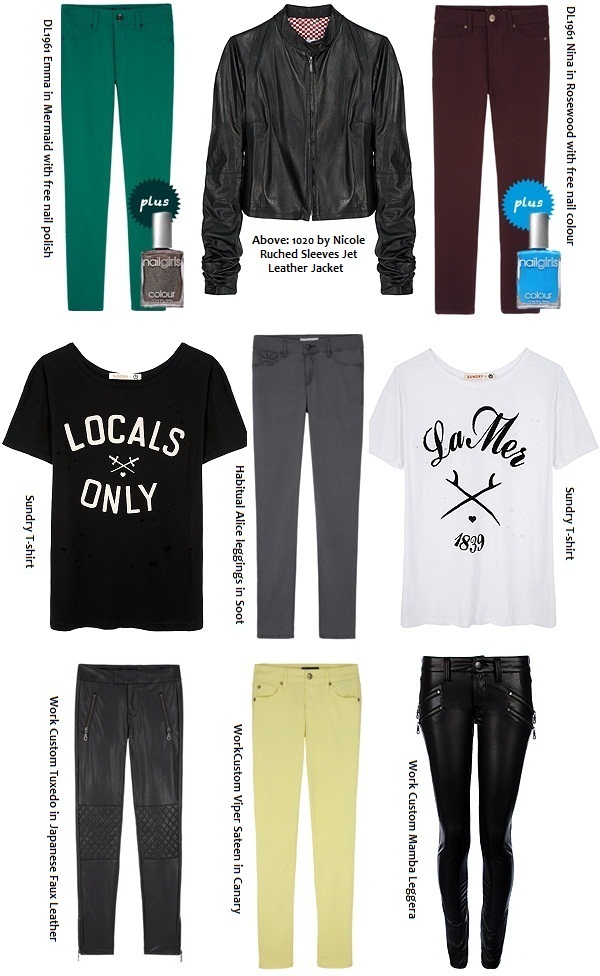 I spoke with San Francisco-born Wendy Montgomery Fischnaller, owner and founder of The Raw Denim Bar, to find out more. After five months of research, the company started trading in December 2010 with a proper launch taking place in April of 2011.
Wendy explains, "It was a relatively simple thing to set up and as we were working with American labels, it was easy to do business and get the product shipped from the US where it is all manufactured. The denim labels - as they are boutique labels - are amazing to work with and really a testament to the smaller fashion labels in the US. Buying from a smaller label means we talk with the designers themselves and all the people involved in the business. We can hear about their inspiration and as well influence the process. For this season, we really loved some of the Tangerine that we saw on the Spring runway so we mentioned it to one of the brands and next thing we knew, we had a skinny in the exact colour. We've also had one of our labels name a wash after us!"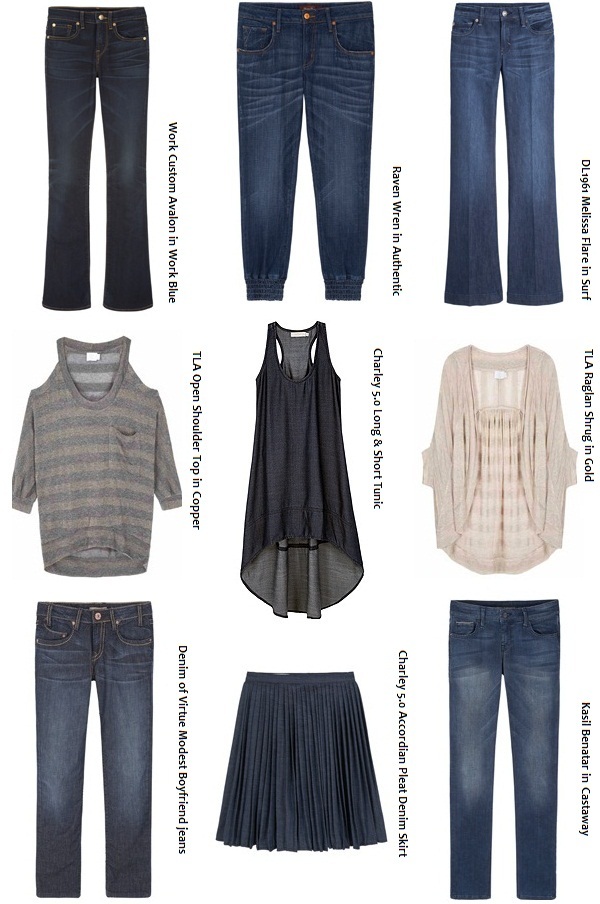 When asked about the typical TRDB client, Wendy advises, "Our clients are really all over the place. We work with moms who want to be more stylish and then fit their daughters. We love to solve a particular body "issue" and feel great when we get a personal note from a customer (which happens quite frequently). The Denim Concierge is one of our favourite offerings and people love it. It's one of these things that really make life simpler. We help our clients understand what suits them and at the same time give them a lot of things to try that they would not normally try. The best part, no sales person waiting outside the dressing room asking how things are going."
Her passion for the product is evident when Wendy talks about denim and her favourite pieces from TRDB's current offerings. "I think what makes me really good at this is that I love denim - I have followed closely the emergence of the US denim culture and am a real believer that denim is the easiest way to embrace a trend. Rather than buying a designer dress in the latest floral trend, buy floral denim. I just turned 37 and treated myself to the WorkCustom Mamba Leggera in Faux Leather. It's a splurge but these pants are both flattering and comfortable and very sexy. It was the perfect pant to wear out to dinner with my husband-to-be. I am totally obsessed with DL1961 Emma in Wick and Kasil's Vixen in all colours. I wear the Kasil Minx for my stable skinny - I am not very tall and it is the perfect length. I love Resin's Zephyr for weekend and I love Habitual's coated denim! DL1961 and Kasil are our best-selling brands. WorkCustom and Habitual are for our customers that are looking for something very different and we just launched Raven. The skinnies and the straight legs do the best as these are the most versatile."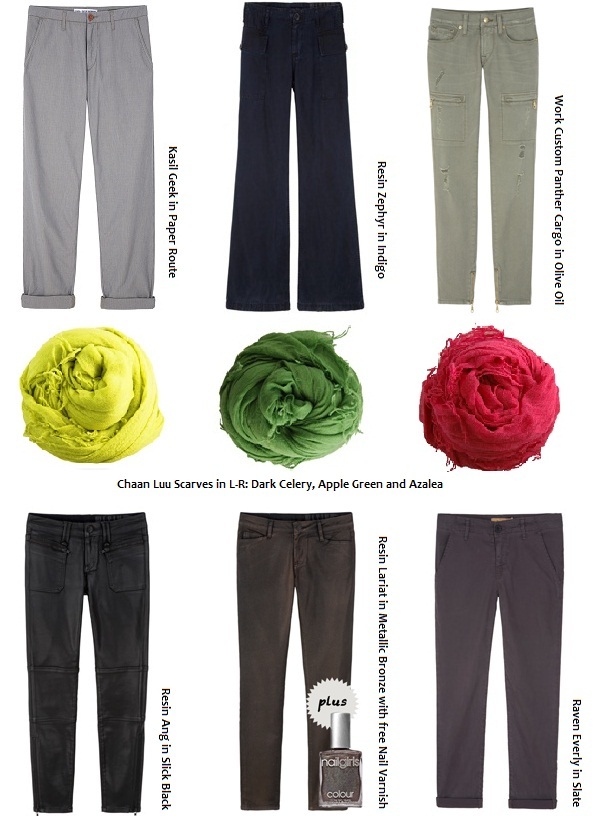 An advantage US brands tend to have over UK lines is their wider spectrum of sizes, which is something The Raw Denim Bar is building into their future plans. "We are hoping to offer Petite lines for Autumn as it's the number one request I get, and also offer more luxe tops including a collaboration on silk tops with a well-known silk top brand which will be amazing! We would love to offer plus sizes in the future too, along with petite sizes from our current brands as well as a full maternity range but at this point it is all about communicating with our customers and getting our name known through constant press attention. We want to be the go-to for unique, boutique denim brand."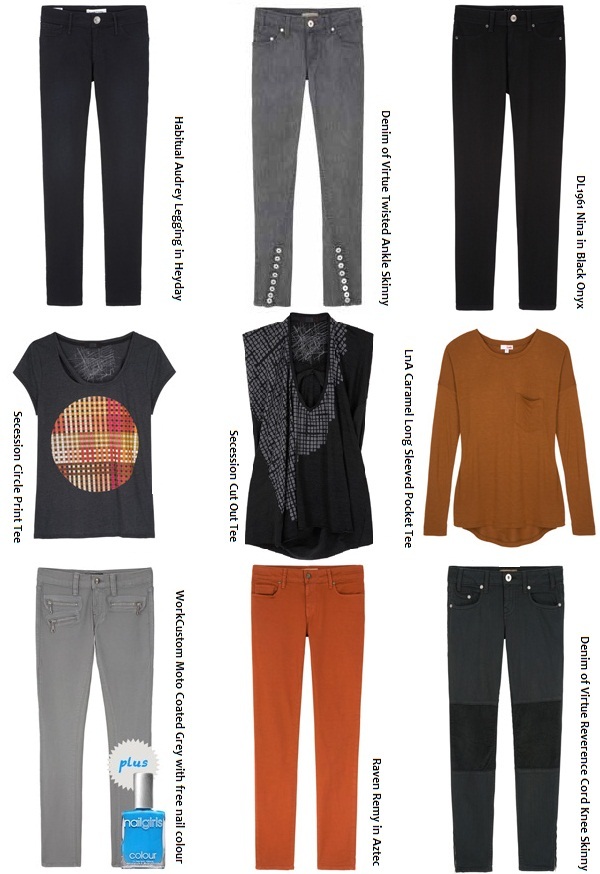 Having been instantly excited when I first learned about them (and saw the amazing Charley 5.0 accordian pleat skirt pictured above) and with Wendy's infectious enthusiasm as well as her wealth of fashion marketing and business consulting skills behind the project, I was surprised to hear about the tough reception The Raw Denim Bar has received from the fashion industry.
"It could have been better", she admits "The industry pays a lot of attention to the really big denim labels - in the UK there are about three of those - which is both limiting as it only tells one boring, overdone story and it's frustrating. It's all about ad budget in the end but once we talk with the editors, the PR agencies, the customers - they love the idea and we can really feel their support."
One thing's for sure though, The Raw Denim Bar is concentrating on customers and, particularly with an American at the helm, Wendy is adamant that as the company continues to develop and expand, one thing will remain a constant, as she puts it "We will continue to offer amazing, personal service - we're a small company with a very big soul." www.therawdenimbar.co.uk