After a series of total tech fails I've finally given in and gone all out for Apple. It's bye bye PC laptop - I will miss your easy backspace key - and HELLO sexy new MacBook Pro. A confirmed iPhone addict and iPad abuser (I swear my screen almost has dents in it from playing too much Boggle) I love me some of their slick, minimalist design and hot how-did-I-ever-manage-without-it products so figured it was time to switch back to MacBook.
My most important task after choosing the model, was to kit my new MacBook Pro out in an array of finery, partly to protect it - I'm hideously clumsy - but mostly just because there are so many cute products out there for dressing up your Apple goodies, and I'm a sucker for a pretty facia. Once I started looking into the formerly murky world of tech accessories, I uncovered a highly covetable fashion forward and fun world which extended to iPads and iPhones alike so, this weekend, here's a look at my picks for all my Apple family.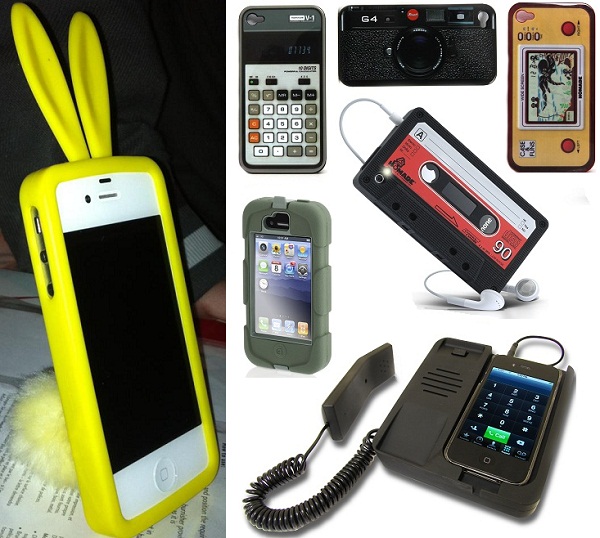 For the iPhone: My Rabbito bunny ears rubber iPhone 4 cover with fur covered suction ball tail stand, I got this one from Amazon.co.uk. This Flashback range of fun retro iPhone covers - calculator, camera, game and cassette designs pictured, all £9.99 each - details from www.thumbsupworld.co.uk, ThumbsUp! also do this desktop iPhone set, great for a home office, and for the fellow accident prone, try the Griffin Survivor for iPhone 4, £34.99 from Carphone Warehouse which is also available for the iPad 2, £54.99, pictured below (top row, far right), from Firebox.com.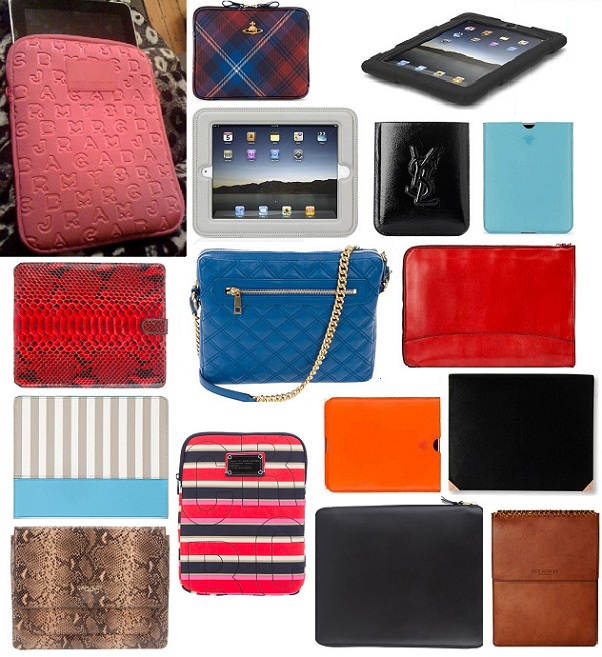 For the iPad: My iPad's Marc by Marc Jacobs fluoro pink neoprene Starburst sleeping bag - over a year old and still good as new. Mine was £45 from Harvey Nichols. Vivienne Westwood Derby tartan iPad case, £145 from Selfridges, white Griffin Cinema Seat for iPad, £29.99 from the Apple Store (it straps around the head rest - very clever!), Yves Saint Laurent 'Belle De Jour' iPad sleeve, £255 from Selfridges.co.uk, Tusting Honeydon iSlip sleeve for iPad in blue (also pictured below in orange), £99 from www.tusting.co.uk, Zagliani red python skin iPad case, £389 from the Tessabit boutique in Como via www.FarFetch.com, Royal blue Marc Jacobs quilted leather iPad bag, £355, from London's Larizia store via www.FarFetch.com, Tusting red leather iFolio zip case for iPad or tablet computer, £220. Griffin Elan Stripey iPad2 Folio case, available from John Lewis, Brown snakeskin Capulet iPad case, £249, from Wolf & Badger via FarFetch.com, Printed stripe Marc by Marc Jacobs iPad cover, £60 from Bernard boutique via FarFetch, Black leather Prisma iPad case with rose gold corner hardwear, £271 by Alexander Wang and Burberry Prorsum braided leather iPad case in Cocoa, £395, both available at www.Selfridges.co.uk.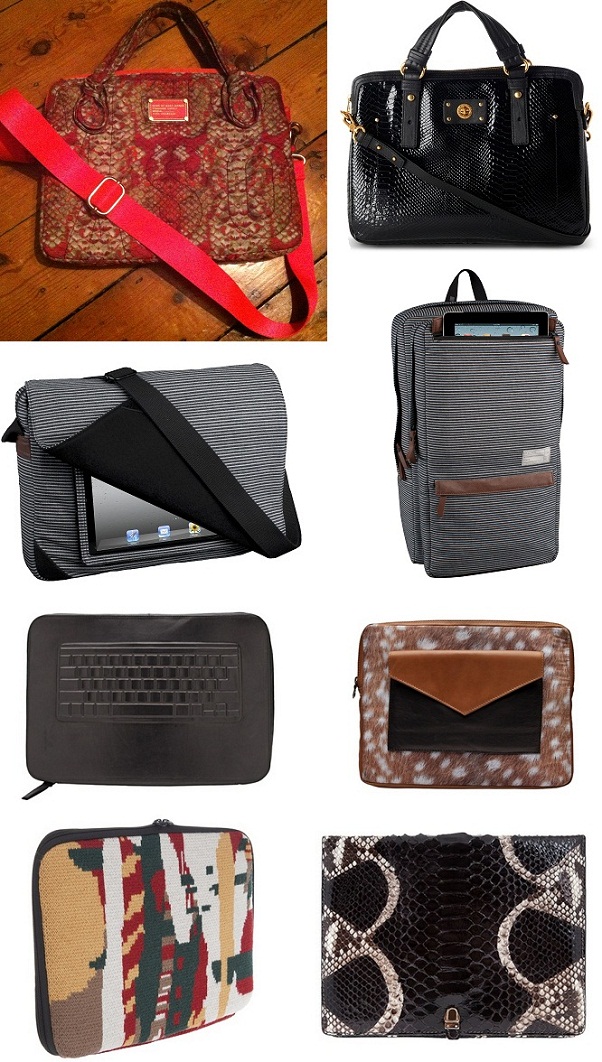 For MacBooks and other laptops: My Marc by Marc Jacobs (what can I say, I'm a big fan!) 13" laptop tote bought last season from Bloomingdales but still available in a grey/neon yellow colourway, £60 from the Francis Ferent boutique in Brussels via FarFetch.com, Marc by Marc Jacobs 15" patent snake embossed leather turnlock laptop case, £220 from Selfridges. I've just got this surprisingly cheap messenger bag (pictured here along with the Fleet Sonic Backpack) which fits a 15" laptop AND an iPad - so cool - from Hex's new Fleet range of lightweight navy and white striped laptop luggage. Available from www.shophex.com in the States or from Apple stores in the UK. My new obsession, FarFetch.com is on fire with it's stock of unique laptop covers - I like the quirky Natalia Brilli 15" leather laptop case with embossed keys design, £484 available via Reborn in Montreal, this Emma Cook deer print laptop bag in brown from Jas M.B, currently reduced to £254, available via FarFetch from the Grethen House store in Edina, USA, another great find is, Henrik Vibskov's unusual, own-design knitted laptop case stocked at his store in Copenhagen, £99 and, if you're pushing the boat out, this stunning Zagliani python skin laptop folio clutch with gold fastening is £989 from L'Eclaireur in Paris, from FarFetch.