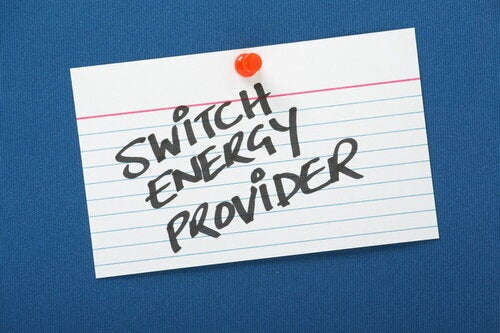 I am fed up with energy companies taking us for a ride! Which? has just released a report saying that the majority of people in the UK are still finding energy tariffs confusing with two thirds failing to find the cheapest deal. They gave people a list of the standard tariffs and asked them to spot the best one - something which only 35 per cent of people could do. Although Ofgem have been trying to simplify the whole thing, it is clear that it is isn't working yet and means that people are likely to be choosing the WRONG deal for them.
Ofgem is bringing in a new system of presenting energy tariffs called the Tariff Comparison Rate (TCR). This displays tariffs based on what a medium energy user would pay for their gas and electricity with the idea that it would encourage low or high users to begin the search for better deals. However the findings from Which? say that less than one in ten consumers understand the TCR display so probably won't be armed with enough information to take action. Not exactly great news for the millions who could be saving HUNDREDS of pounds by switching! It feels as though Ofgem are just letting down these ordinary consumers.........
This is one of the reasons why I have put my weight behind The Big Deal. Millions of people across the country are feeling powerless with stupidly high bills, appalling customer service and complicated tariffs. However, this new campaign puts the ordinary consumer back in the driving seat. Joining forces is a great way to help people get a fairer deal on their energy prices. Ofgem and the Government are just not doing enough to stop these energy 'cartels' from profiting. It is time for change and WE have the power.
So what do we know?......well almost two thirds of people in the UK have NEVER switched their energy. In real terms this means that they could be paying up to £330 more a year than their next door neighbours who have switched! In the last ten years the average dual fuel bill from The Big Six energy companies has more than doubled to a massive £1244 a year - I just keep wondering how this is allowed to happen. It is no wonder that most of the UK population are saying that politicians are 'incapable' of getting people better prices and a better deal.
Being part of The Big Deal was a no brainer for me and as soon as the guys asked if I was interested in joining their campaign, I jumped at it. The idea that championing 'people power' and bringing consumers together could genuinely change things for the better is AMAZING! Wouldn't it be brilliant if channelling our collective buying power could bring down the cost of household bills?
It is not just an idea either. We have actual proof that this kind of collective deal can be a HUGE success. In Australia in 2012, a quarter of a million people signed up to a group switch with the result being a massive 16.5% reduction in their bills - not a bad result for little effort on the consumer's part! It would be brilliant if The Big Deal could get even a little bit of this reaction.
With support from Robert Halfon, MP for Harlow, the team at The Big Deal are hoping that raising awareness of this campaign will result in real action being taken and potentially a HUGE change in the way that energy companies run their businesses. You just need to register your interest online or on the phone (0333 222 5871) and then The Big Deal will do the rest. They'll go to the energy companies to negotiate the BEST deal for ALL.
So let's show the Big Six energy companies who is REALLY boss. We can save ourselves money and make a genuine difference - very quickly Ofgem and the Government will HAVE to listen. To register go to http://thisisthebigdeal.com/ and then sit back and see how much you could save....