We are Cornish, but why didn't we tell the Census takers?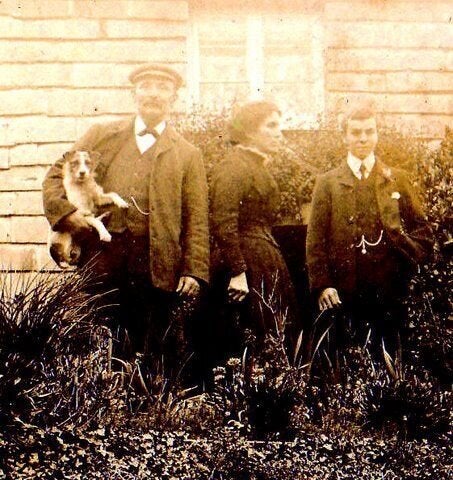 In Genealogy, one of the first steps each of us must take is to find the home village of our ancestors. At times this search is relatively (pun intended) simple when one of our family elders is still living and can tell us directly. Sometimes it is a bit more complex, but can still find home villages if there are family stories written down, perhaps a family Bible, or other documents that holds that precious genealogical gem.
Sometimes this search is simply bloody hard!
Take the Cornish for example. If you follow me here on Huffington Post, UK, you may well have read my article on the Cornish diaspora right here or you might have read the additional in-depth article at Onward To Our Past®.
Lately I have continued this work by continuing my research into several of the communities in which the early Cornish immigrants settled. One aspect of this work becomes very pronounced, which is that rarely were these Cornish immigrants accounted for in the foreign census returns as Cornish or from Cornwall. I have found the same to be true with my Bohemian (Czech) branch of my family tree that they, too, were rarely acknowledged as Bohemian or Czech, but back to the Cornish here.
While you can read reams of census returns that list Scots, Welsh, etc. over and over again you will encounter only "English" or "England" for our Cornish ancestors. Obviously one of the main causes of this confusion is due to the legal status of Cornwall as simply a 'county' of England, but that doesn't answer it completely. Perhaps the census enumerators simply were taught that 'Cornish' wasn't an accepted Nationality for them to record? Perhaps some enumerators were unfamiliar with Cornwall at all, so may have responded 'where is that?' and gotten the response 'England', which they then recognized.
Not only does this have a profound effect on genealogy and historic records, but it also has cast a pall over the pursuit of research into those communities where some of the early Cornish immigrants settled. It also make such research all the more difficult to discern patterns of possible chain migration and to attempt to determine what it was that attracted the Cornish immigrants in the first place.
This is especially frustrating when you discover that it is even the case in communities that were chockablock with Cornish immigrants. Communities such as Linden, Wisconsin, once called 'the most Cornish town in America' holds only 'England' as Census responses. Across the United States and Canada, Cornish communities you find the same frustrating dead end. In dozens of inquiries I have received the same answer to my question of whether or not any earlier research has been done on the Cornish in the area; 'No, they are just 'English'. After I unclench my jaw, I move on to see what can be accomplished.
The good news is that there are other, albeit a bit more challenging, places to find those Cornish rooted folks than just the census returns.
Local genealogy organizations often have unpublished, locally-written family histories that may hold a clue to 'Cornishness'. Often I have found that newspaper articles include this, since the reporter is intent on capturing what the interviewee said and may include the fact they are from Cornwall or their home village. Plus there are the biography compilation books such as the Macmillan Dictionary of Canadian Biography edited by W. Stewart Wallace. You can also find articles in various history magazines that may, or may not, be oriented to genealogy, so be sure to conduct a wide search. I recently found two worthwhile articles in Michigan History magazine from 1928 and 1945, which deal directly with Cornish miners and mining in the Upper Peninsula of the State of Michigan. Nicely, both articles named several of this area's early Cornish immigrant families.
What are your favorite ways to find elusive nationalities of your ancestors?
Related