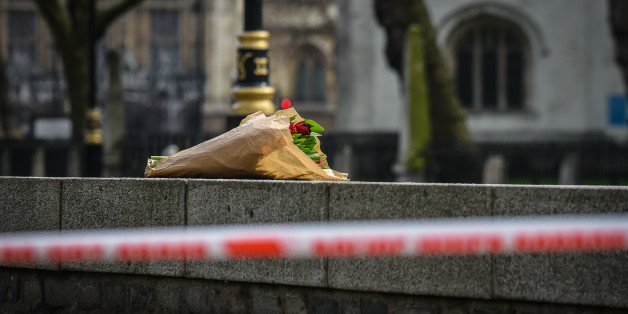 NurPhoto via Getty Images
Last week we suffered an attack on the streets of our capital, at the heart of our democracy. My thoughts and prayers are with the family of PC Keith Palmer and all those who lost their lives or suffered injury in this senseless act of violence.
While this attack showed us the worst of human nature, it also highlighted the best.  I am thankful to all of the security and emergency services who put their lives on the line for us on that day, and every other day. We must never forget that these heroes run towards the danger while encouraging others to move away.
This terrible act coincided with the week of Persian New Year or Nowruz, a celebration of spring and the awakening of natural life. This awakening symbolizes the triumph of good over the evil forces of darkness that are represented by winter.
As Britain's first MP of Iranian descent, this celebration is of particular significance to me. The fundamental ideals Nowruz holds at its core - peace, solidarity and renewal - feel particularly poignant in light of last week's events. They feel especially relevant as I write this here, in the oldest of all Parliaments, which embodies the values of - free speech, liberty, human rights and the rule of law.
Our Parliament continued to meet in the days following the attack, we carry on our work representing our constituents and ensure that democracy and the values it entails will always prevail.
As well as Persian New Year, last week was also the United Nation's International Day for the Elimination of Racial Discrimination, which this year has the specific themes of incitement to hatred  and racial profiling. Like Persian New Year, this event centres on the values of tolerance and openness.
As we move forward following this attack we must be clear the language of hate is unacceptable. Incitement to hatred has no place in our society, and each one of us must stand up to bigotry and intolerance wherever we find it. Those who participate in hatred promote the idea it is acceptable to discriminate or abuse people based on their nationality, ethnicity, sexuality or religious background. It is not.
Those who attempt to sow division and hate in our communities will not be allowed to succeed. We must challenge divisive rhetoric wherever we find it and all move forward together, never allowing the voices of hate and evil to drive us apart.
That's why last summer the Home Secretary published the Hate Crime Action plan, which included a £2.4million funding scheme to protect vulnerable places of worship.
This is a good start, but this problem cannot be solved by Government action alone. To maintain a tolerant society each one of us must lead by example in our own communities, not only by condemning hatred, but by reaching out and supporting those outside our immediate circles.
The second focus of the International Day for the Elimination of Racial Discrimination - racial profiling - can have a devastating effect on the relationship between Police and individual communities and create divisions in society where there need not be. 
So as we continue to go about our normal lives, in the face of this attack, whether you're celebrating Nowruz or marking the International Day for the Elimination of Racial Discrimination these values of tolerance and openness should stay at the forefront of our collective consciousness.
As the Prime Minister said, "the greatest response lies not in the words of politicians, but in the everyday actions of ordinary people". So let us now move forward together and show the world that those who propagate hate and evil will not defeat us: our values will prevail.
Seema Kennedy is the Conservative MP for South Ribble