The pristine Vietnamese island of Phu Quoc (pronounced foo-kwok) lies off the Cambodian coast in the Gulf of Thailand. Long one of the country's best kept secrets, recently tourism has begun to boom here. Still quieter than most island paradises in Southeast Asia, the time to discover Phu Quoc is now. Here are five great reasons to book that flight.
1. Kick back on the beautiful beaches
Phu Quoc is home to the best beaches in Vietnam, and despite the growth in tourism many of them remain wonderfully unspoilt: think long, breathtaking stretches of white sand beaches set against wild jungle and swaying palms. The most beautiful beach is Bai Khem, which translates as "ice cream beach" because of it's powdery soft white sand. For years Bai Khem was off-limits as a military base, but now tourists are able to enjoy its gorgeous, tranquil beauty.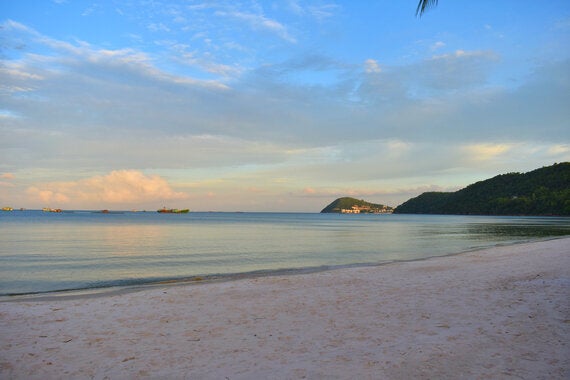 Bai Truong - Long Beach - is the most accessible beach, a 20 kilometre stretch of sand that runs down the west coast of the island. It's the busiest beach on Phu Quoc but still retains a relaxed ambiance, and there are plenty of places to eat, drink, or have a massage.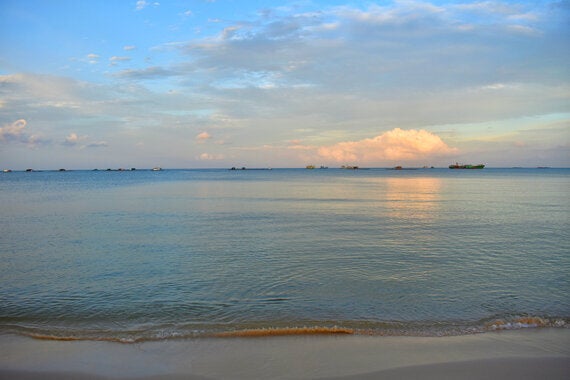 Other lovely beaches worth visiting are Bai Ong Lang, a serene sweeping bay, and Bai Vung Bau, a small cove that's perfect if you're looking for a quiet place to kick back on the sand. Bai Dai Beach is one of the prettiest on the island, with its clear turquoise waters and powdery golden sand, and is a great spot to enjoy some snorkelling too.
2. A stay at JW Marriott Emerald Bay
JW Marriott Emerald Bay picked up the title of Asia's Leading New Resort at the 2017 World Travel Awards, and for good reason. This is no mere resort: this is essentially a small town that will stretch the very boundaries of your imagination. Designed by the famed Bill Bensley and costing an estimated $250 million, it's safe to say no expense was spared; even the most discerning of travellers won't have seen anything like this before.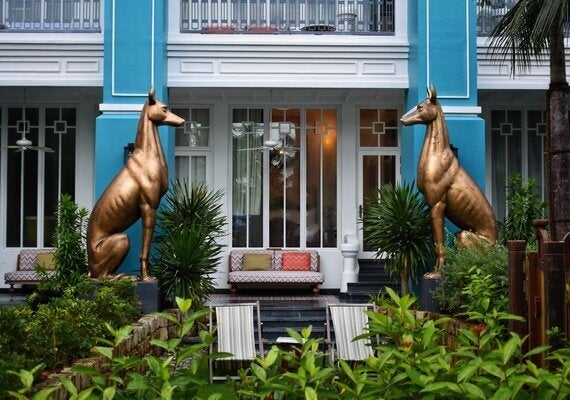 The resort comes with its own elaborate imagined backstory. As legend has it, the hotel was built on the campus of the fictional Lamarck University, which was abandoned during the wars last century. The resort sticks to its theme steadfastly and has a lot of fun doing so: you can sip cocktails at the department of chemistry, work out in the department of physical education, skim through countless old books on display, and admire old sports trophies and historic school photos. The attention to detail is truly awe-inspiring, and it all feels so real you'll forget that the university never actually existed.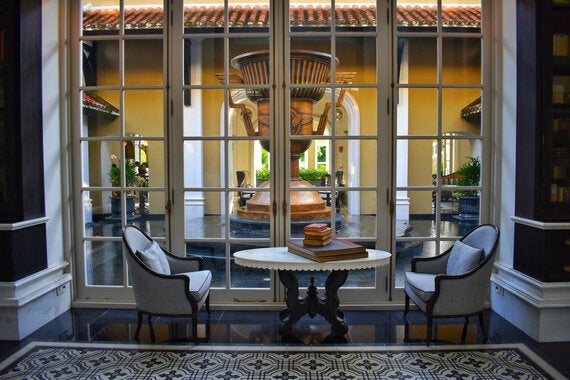 A fantastical place, the resort feels as though you're falling into a grown-up, incredibly stylish rabbit hole (something the resort probably knows, since the theme of the spa is Alice In Wonderland). So new that it's still quiet, it really is one of a kind and needs to be seen to be believed. Go now before the masses flock there.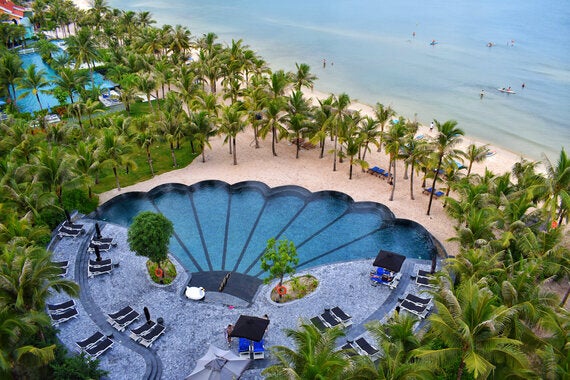 3. Explore Phu Quoc National Park
Phu Quoc National Park covers over half of the island, and walking among its many forests is an ideal way to escape the relentless midday heat. The park is made up of mangrove forests and wetlands, coastal greenery and jungles sprawled across rocky mountains. Nature lovers will be in their element, as 208 animal species are found here: 28 mammals, 119 birds, 47 reptiles and 14 amphibians, 19 of which are globally endangered. Plant enthusiasts will be equally entertained as they try to spot the 23 beautiful orchid species that grow here.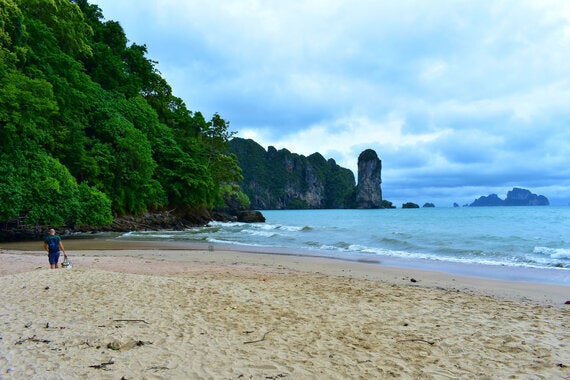 You can hike through the park - the best trails are just before Ganh Dau, where the shade from the trees will keep you cool and the views are impressive, and you can pop down to a beach if you get too hot. Alternatively, you can hire motorbike on your own and explore the northern parts of the island, where the road cuts through the park.
4. Visit one of the legendary fish sauce factories
Admittedly, visiting a fish sauce factory might not be one of the first things you think of doing when visiting a tropical island, but at Phu Quoc it's almost a must. Aside from its gorgeous landscape, Phu Quoc is most famous for producing an extremely high quality fish sauce that's exported globally. Popular throughout Southeast Asia, the fish sauce here is totally unique, and is a crucial ingredient to many of Vietnam's best dishes, like the delicious green papaya salad.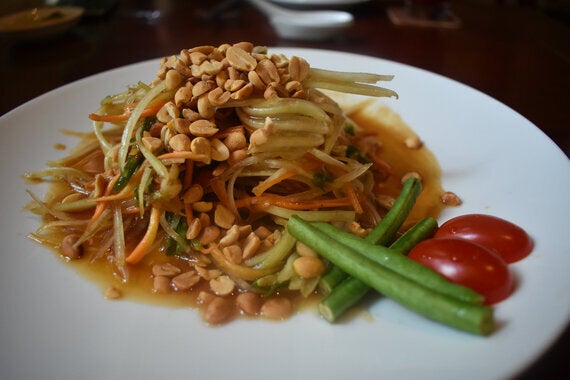 All across the island you'll see racks of drying anchovies, which are the special ingredient in Phu Quoc's famous sauce. Over 12 million litres of fish sauce are produced here each year, and it's a major contributor to the local economy. Visiting one of the many factories on the island is far more interesting than it sounds, and it's great to see how such an essential part of Vietnamese cooking is made. You'll never look at fish sauce in the same way again!
Selene Nelson is a U.K.-based journalist who is travelling the world and reporting on her experiences in each country she visits.