Havana is the strangest, most fascinating city you can imagine. Raw, tropical, vibrant and energetic, Havana is alive with an energy and spirit that pervades its entire culture. It's a city of stark juxtaposition, where magnificent colonial squares sit alongside decayed and crumbling buildings, and classic American cars blast out the latest reggaeton music.
Havana must be seen and experienced to be believed, but if you're thinking of heading to this exotic island, here are ten things to know before you go...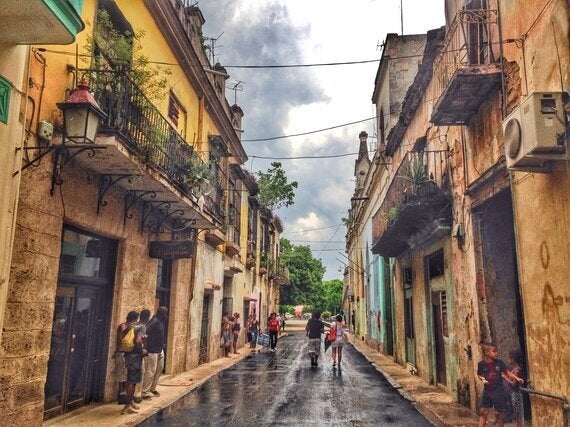 1. Cuba has two currencies, and you should have both
There are two currencies in Cuba. The first is the Cuban Convertible Pesos - the CUC - which is pegged to the US dollar. The second is the Cuban National Peso - the CUP. There are about 25 CUP to each US dollar. Don't make the mistake many do of only using what's deemed the 'tourist' money, the CUC.
Most purchases you'll make will be in the CUC - things like travel, accommodation, meals etc - but you should also have a quantity of CUP. This is the currency that the locals are paid in and it's usually used to buy things like street food, snacks, local transport, market produce etc. You can pay with CUC but converting it is difficult and the locals often won't have enough change to give you, meaning you'll come up short.
2. Internet is difficult (but not impossible)
Internet is scarce in Cuba, and your best bet is buying the one hour Nauta WiFi cards. Look for groups of people clustered together on the streets with their phones out - those are WiFi hotspots. Here you'll find people selling one hour internet cards for around 3 CUC. Don't be put off with how 'backstreet dealing' it can seem - it's the easiest way.
Bear in mind that because internet access is so tenuous, it's best to book accommodation before you arrive and do your research before you go. It's very frustrating when you're trying to find out bus times and have a poor connection and a ticking clock working against you. Book ahead and save yourself a lot of hassle.
3. Havana Vieja is perfect for people watching
A UNESCO World Heritage site, Havana Vieja is built around five magnificent plazas which host an impressive array of museums, galleries, churches and restaurants. You can spend days wandering the labyrinth of streets, listening to live music, browsing the markets or bartering for cigars (the ones people try to sell you on the streets are fake, but good).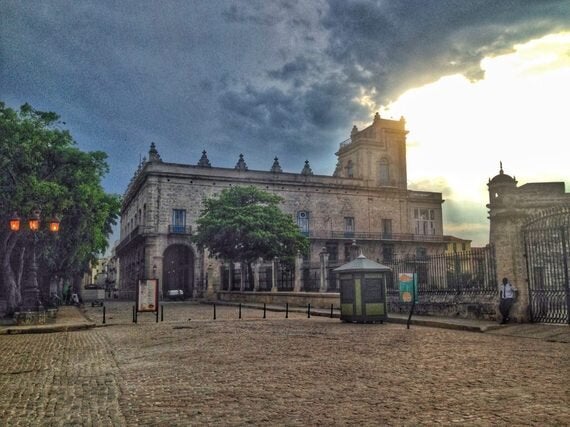 Havana Vieja was made for people watching. Have a coffee at one of the many pavement cafes, or just sit on a bench and watch Havana life go by. This is a city where people spontaneously break out salsa dancing, dogs lie sleeping on the street and people actually live their lives rather than living through their phones. It genuinely does feel like stepping back in time, and it's wonderful.
4. Havana Centro is totally dilapidated
I knew that Havana Centro was in disrepair before I visited, but seeing it in person is an eye-opener. Tumbledown buildings hover precariously over shabby streets and the poverty here is stark. But, for all its disrepair, there's something strangely beautiful about these deteriorating colonial buildings.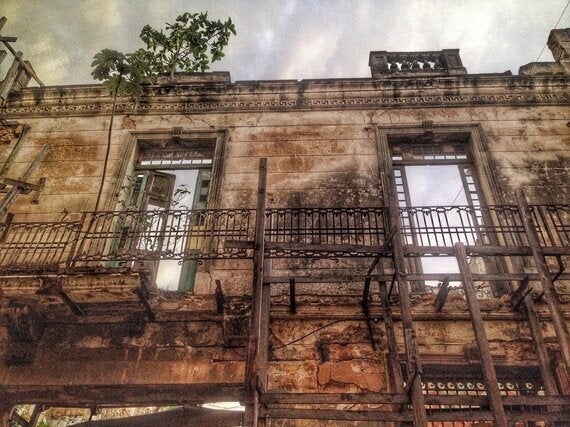 The vibrant streets of Centro Havana pulse with life and authenticity in a way that the more touristy Havana Vieja doesn't; locals sit outside their houses chatting, groups of men play dominoes, children run in the streets and dogs and cats roam freely. Just be careful where you walk (people have been injured by crumbling balconies) and make sure you bring a camera.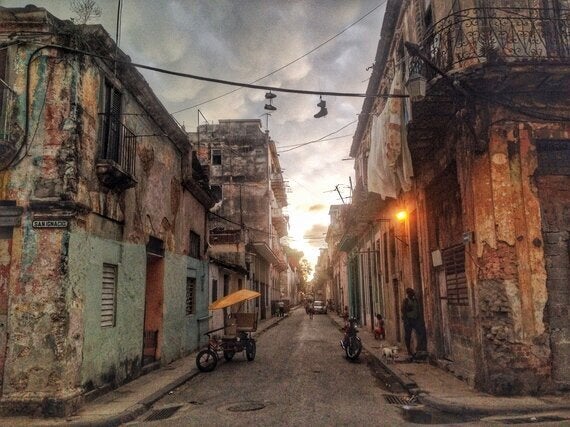 5. Rum and beer are cheaper than water
Handy - especially when you're trying to work up the courage to dance to live salsa music but you can't salsa. Imported drinks are far more expensive, so stick to the local Cristal beer and Havana Club rum if you're watching your pennies.
6. Cuban food isn't great, but it's getting better
Cuban food has long had a reputation for being bland and uninspired, but times are changing. The restaurant scene in Havana is rapidly developing and there are some exceptional restaurants to be found throughout the city. With so many meals based around meat and fish, things are definitely harder for vegetarians, but again, do your research before you go and make a note of the places you know you want to visit.
7. The public toilets are terrible
There's no minimising this: most public toilets in Cuba are truly grim. If you find a public toilet which has soap, paper, running water and toilet seats then you've hit the jackpot. Hotel toilets are usually fine, but unless you're in an upscale restaurant or trendy bar the ones for public use are usually seriously lacking. Always carry a pack of tissues and hand sanitiser on you. I wish I'd know this on my first day in Havana.
8. The buses in Havana are ridiculously cheap
Because there are so many taxis in Havana (classic cars, bicycle taxis, coco taxis etc) the bus system is totally overlooked. But if you're trying to save money, it's worth bearing the over-packed and stifling buses: a ride across the city costs only 1 CUP - $0.03 USD.
9. Visit Vedado and other neighbourhoods
Many tourists only get to know Havana Vieja and Centro Havana, the two historic hubs of the city. This is a shame as you'll only get to see one side of Havana. Other neighborhoods are worth exploring, like Vedado, a modern district to the west of the centre. With countless restaurants, bars, music clubs and hotels, exploring Vedado gives you an understanding of how most young professionals live in modern, 'middle-class' Havana.
10. Cuban people are awesome
Cubans are the best. There is a genuine culture of kindness and a desire to help - ask someone for directions and they'll walk you half the way and then invite you to dinner. Local people stop you on the street just to have a chat and find out what you think of their country, which they are very proud of. Despite Cuba's economic issues, I can honestly say I've never been to a country where I've seen as many people smiling and laughing - and that, in the end, is what stays with you.