Mexican restaurants are a dime a dozen in most American cities, and Las Vegas is no exception. In and around the famous Strip are a peppering of taco joints and burrito bars, most serving up the usual fare. But as with most things, the City of Sin has taken Mexican food one step further.
The Cosmopolitan of Las Vegas has no less than 17 restaurants -- a number that doesn't seem so high once you consider its 2,995 rooms. Deciding where to eat can be a test for any visitor, but as a serious aficionado of Mexican food, I had my heart set on guacamole and tacos. The Cosmopolitan of Las Vegas had bigger ideas. What's the only thing better than Mexican food? Mexican and Chinese food.
China Poblano has been one of The Cosmopolitan's busiest restaurants since its opening in 2010. This is not really fusion food; here, the two cuisines live side by side, with head chef José Andrés marrying flavours and ingredients from both countries in creative new dishes. Though it's billed as a more casual noodle-and-taco place, it offers a lot more than you might expect, and raises the bar for both Mexican and Chinese restaurants in the city.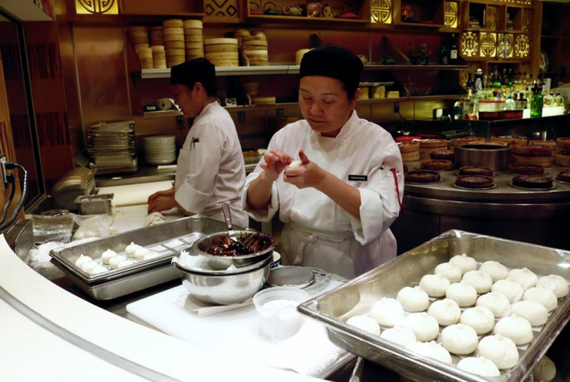 First impressions are good. The restaurant glows red under the warm light of Chinese lanterns, chefs expertly fill and fold dumplings in the open kitchen, and portraits of Frida Kahlo and Chairman Mao gaze back at you from the walls. After taking a seat and reading through the menu, it was clear choosing what to eat would take time. So under our server's recommendation the first order was for cocktails - specifically margaritas.
But this is Las Vegas, and China Poblano isn't your average Mexican; unsurprisingly, these weren't your average margaritas. First up was the Pomegranate Salt Air Margarita: fluffy, salty, light-as-a-feather foam replacing the salt in normal margaritas. The briny flavor was delicious with the sweet pomegranate -- a whole new realm of cocktail bliss. The Flaca Margarita quickly followed: orange infused tequila, fresh lime, soda, orange bitters.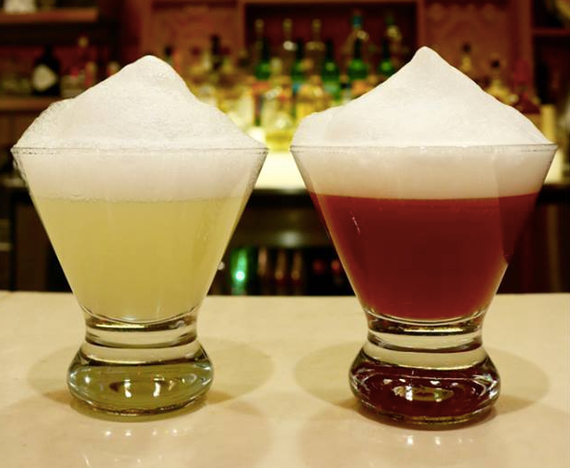 The cocktails were strong, so it was time to order. The main menu is broken up roughly into six sections: tacos; ceviches; soups and salads; noodles; special dishes from China; and special dishes from Mexico. My time eating my way around Mexico taught me that vegetarians will certainly eat well, but admittedly I had very high hopes for variety at China Poblano.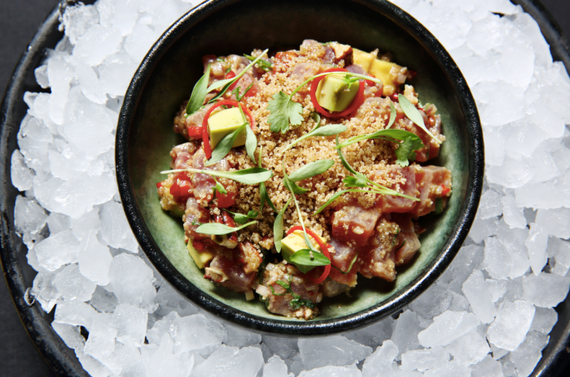 For carnivores, the menu is the culinary delight you'd expect. My meat-eating partner declared that the tuna ceviche with amaranth seeds, soy sauce and pecans was the best he'd ever had, and the seared escolar taco with marinated onion and arbol salsa was surpassed only by those eaten on the streets of Mexico City.
And fortunately, on the vegetarian front, the refried bean tacos with tomato habanero salsa and requeson were wonderful, with rich, earthy spices perfectly balancing the creamy requeson on a firm-but-chewy tortilla.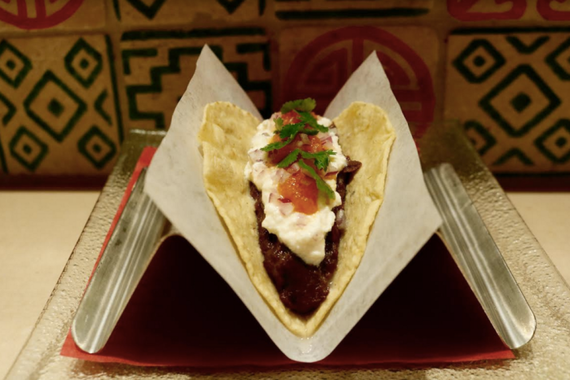 The best thing about the menu is how many side dishes there are, so it's easy to get a good taste of each country. There are many sides to choose from, but if in doubt go for the Col de Bruselas -- nutty and crisp fried Brussels sprouts with arbol salsa and chiltates that crackle delectably in your mouth. The Happy Buddha Vegetable Spring Rolls, stuffed with cucumber, carrot, zucchini, mushroom and jicama (a Mexican root vegetable similar to the turnip), are also excellent, with just the right amount of crunchy resistance as you bite.
Another highlight was, somewhat unexpectedly, the Twenty-Vegetable Fried Rice. Arriving in a simple ceramic bowl and packed with micro carrots, snow peas, mushrooms, greens, thinly sliced cauliflower, and jicama, this dish has forever changed my perception of just how good vegetable fried rice can be.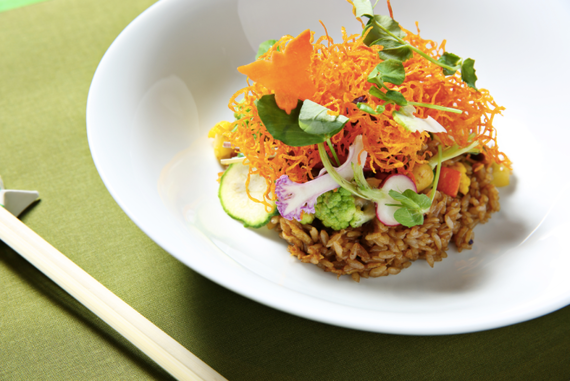 The servers, dressed in black Mao-inspired jackets, know everything there is to know about the menu, recommending different dishes and making a gorgeous fresh guacamole at the table. When we dithered over dessert, they suggested the More Things plate, which includes a variety of mini bites like crispy buns filled with apple, soft dumplings filled with house-made red bean paste and rolled in sesame, and an array of candies including ginger, lotus root, wintermelon, and peanuts.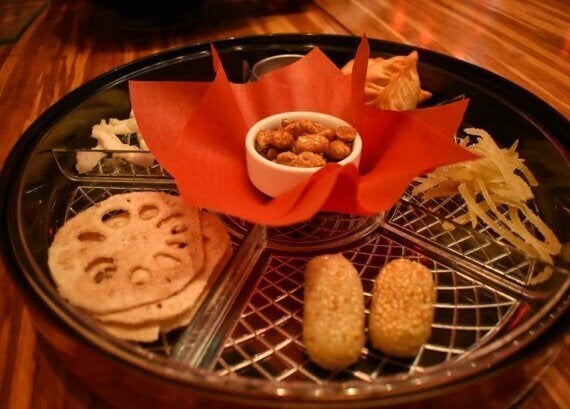 Our visit fell over Chinese New Year, so were also advised to try the special Year of the Rooster-inspired dessert. Though at first I insisted I couldn't possibly eat another bite, I was glad when it was placed in front of me: a scoop of sharp grapefruit sorbet on a bed of wisp-thin sweet noodles, prettily designed to look like a rooster's nest. Turns out I could eat another bite after all.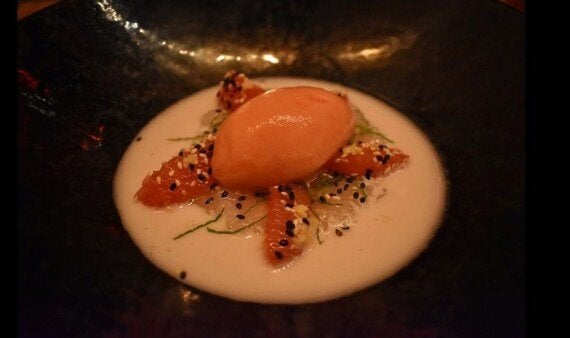 Aligning two cuisines that are so different may seem like a strange idea, but China Poblano is a restaurant of perfect contradiction; where east meets west and the loud, colourful world of Mexico complements the serene sensitivities of Chinese culture. Las Vegas may be a city of excess, but nothing about China Poblano is excessive. Apart from, perhaps, the voracious appetite it provokes -- but I won't hold that against them.
Selene Nelson is a U.K.-based journalist who is travelling the world and reporting on her search for vegetarian food in each country she visits.
Related