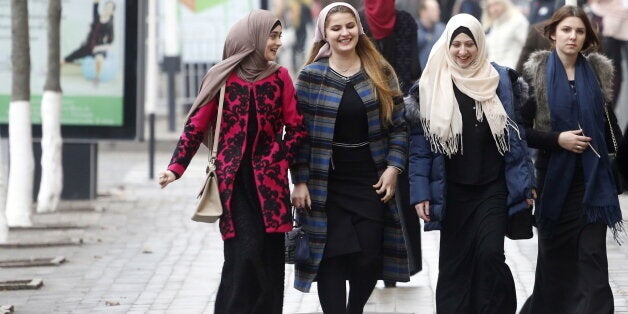 One group Dame Louise Casey has been keen to highlight in her review on integration is Muslim women and has identified a number of valid concerns. However, the discussion on the issues she raises must be nuanced if it is to be fair and meaningful. She found that some Muslim women face regressive religious and cultural practices within their communities. For example, some women were told how to dress or told not to leave the house or drive without the husband's permission or without a male chaperone. These anecdotal personal accounts, although powerful, should not be used to suggest that these attitudes and experiences are widespread, something that Casey acknowledges herself. However, many women do lack knowledge of egalitarian interpretations of their faith and should be provided with a better understanding of their rights in Islam.
Casey also 'met women suffering the effects of misogyny and domestic abuse, women being subjugated by their husbands and extended families. Many of the victims she spoke to were foreign-born brides brought to Britain via arranged marriages, have poor English, little education, low confidence, and are reliant on their husbands for their income and immigration status.' I agree that these are not isolated cases as we receive similar calls on our Muslim Women's Network Helpline and pleased she wants the government to provide resources to develop more specialist services. However, I also want equality for all women and I am concerned that due to the constant focus on Muslim women, problems faced by other women, particularly those in other minority communities are not given the same attention. For example, when Hindu, Sikh and Jewish women suffer domestic violence, they also face similar misogynistic cultural barriers that prevent them from seeking help such as fear of dishonoring family, shame, and being rejected by the community. Women in these communities are also expected to suffer in silence.
I also want to see the inequalities that Muslim women face both within and outside of their communities tackled with equal enthusiasm. The government is funding numerous programmes to tackle cultural abuses such as forced marriage, honour based violence and FGM. However, it is not addressing issues such as hate crime and the discrimination Muslim women face when trying to access services or the job market, barriers covered by the Casey Review that are also preventing women from fully participating in society. Yes integration is a two way process and these are the difficult conversations that we don't seem to be having.
I don't want to just have difficult conversations; I also want to have positive conversations. Too often there is a tendency to only focus on the problems experienced by Muslim women and girls. Little or no attention is paid to their successes and achievements. In a bid to counter the stereotypes about Muslims and demonstrate that there are many Muslim women who are also active and integrated British citizens, we at Muslim Women's Network UK, have produced a series of short campaign films. One of the women featured is Dr. Iram Sattar who is a GP, who plays football and is a massive Liverpool FC fan. Another, Jahanara Salihi, is a civil servant with a passion for motorcycles. We also see that Muslim women can be faith leaders too with Chaplain Shahin Ashraf who not only provides religious and pastoral support within the community but also works with priests and rabbis to bring people together and promote cohesion. Then there is Neelam Rose, a campaigner challenging community attitudes on taboo issues such as sexuality; she attended the London Orlando vigil in solidarity with the LGBT community.
Interestingly the mothers of some of the Muslim female role models featured in our campaign are first generation Muslim women who cannot speak English and lack of language skills is another issue highlighted in the report. I do agree with Casey that English language is a strong enabler of integration. If women can speak English, they will be more informed about their rights, be better engaged with their children, and will have better access to the job market and services. However, it is important not to overlook the fact that Muslim women who could not speak English have raised children who are now employed in a vast range of professions including politicians, barristers, doctors, police officers, teachers etc. These success stories of integration also need to be part of the integration narrative.