I was born in Afghanistan, but my family and I were forced to move following the outbreak of war when I was six. We lost our home and, after six months of travelling through mountains and sleeping in caves we arrived in Iran as refugees; it's here that I was educated and studied my first degree. It wasn't until 2003 that I returned to Afghanistan, where I started teaching at the Kabul Medical University as an assistant professor. Here in Kabul I did an MSc in Radiation Physics and came to the UK in 2010 to obtain my MSc in Medical Physics at the University of Surrey, I've since stayed in the UK, where I've worked towards a PhD in the same department. I was also in Surrey when I received my Overseas Research Scholarship award.
When I think about who has influenced and inspired my career - it's my parents - you may know the saying 'necessity is the mother of invention!' When we were living in Iran as refugees without any support, innovation was a daily necessity and way of living. It had to be our approach to normal daily needs, when we didn't have access to things or there was no money to buy things we needed or wanted. My father created gardening tools for himself, and my mother taught me to make my own toys, tailor my own clothes, and make my own bedding; it's something I've grown up with.
When I came to UK to become an expert in cancer care, I was shocked to learn that the global 5-year survival rates for cancer patients is 51%, and this rate dips as low as 8% for lung cancer sufferers. My father passed away too young due to cancer and I promised him during his last moments that I would try to make a difference to the lives of other people suffering like him. He always tried to change situations for the better, and it's also in my nature to find out if there is a possible solution to an issue; during my research my sleep was disturbed until I found a solution!
Thinking practically, my background enabled me to identify an issue with radiation detection during treatment. Modern radiotherapy machines are brilliant at forming tiny, very accurate beams of radiation which are aimed at invisible tumors. These machines can beam radiation at all sorts of angles to avoid (as much as possible) hitting other healthy internal organs or bones etc., and radiographers, medical physicists and clinical scientists spend hours checking that radiation treatment plans are tailored to complex cases. However, from the moment the radiation is transmitted into a patient we cannot accurately measure where it hits or if the dose is as calculated! It's like an archery contest when you cannot see where your arrow lands, and therefore cannot adjust the next shot. Hospitals try to measure the received radiation from outside the body but measurements are poor and inaccurate.
I set out to develop a detection system that could go inside the patient to detect errors early; I wanted high performance, ease of use and affordability.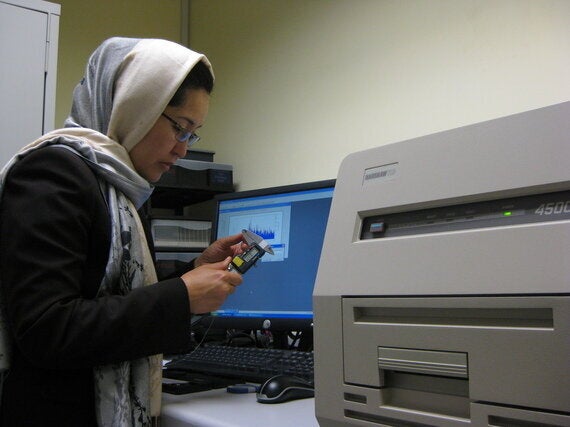 During my PhD, I built a novel radiation detector array from a cheap and commercially available material - silicon-based beads; TrueInvivo. It uses strings of beads to measure the dose and spread of radiation in the body during radiotherapy, and can provide accurate feedback so that subsequent side-effects and damage can be inhibited. It performed well in the lab and was voluntarily tested in 20 UK radiotherapy centers. Research studies have reported that having a feedback mechanism halves the complications and treatment failure; so TrueInvivo has the potential to improve post-treatment quality of life by enabling the therapy team to deliver more accurate treatment. This in turn could save £54m per annum in the UK alone; money that is being spent on managing post treatment complications for patients. Therefore, the difference this solution could make is to save lives, money and offer better quality of life to cancer patients.
I am hugely grateful for the guidance my MSc and PhD supervisor, Prof. Nicholas Spyrou gave me; he taught me how to better structure my thoughts to solve a research problem. Prof. Andrew Nisbet, Prof. David Bradley and Dr. Catharine Clark my other supervisors who thought me the alphabets of scientific research and Mr. Nigel Biggs my business tutor who taught me the business of how to take a research work into real market. I had two school children when I started my PhD, and my husband quit his job to bring my children to UK and take care of them. My friends also helped me through difficult times, and surely without a supportive husband and my kind friends this journey wouldn't be possible. Practically, I've just been awarded a funding bursary from Innovate UK, which is amazing; support is difficult to come by, especially for medical companies for whom it is very difficult to bring an innovation to the stage that it become investable.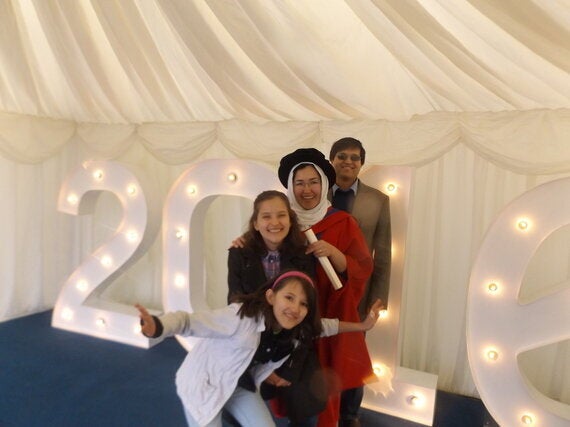 Looking back at how I've got to where I am today, I have three suggestions that I hope will enable other innovators to push forwards:
Confidence; people may reject your idea, but you have to keep confident and believe in your solution and that you can make it happen.
Resilience; there are far too many challenges for an entrepreneur, especially if it is your first project or innovation. Keep going.
Live a balanced life; remember to dedicate time to yourself and your family.
Shakardokht & Innovate UK:
Shakardokht has just been honoured as one of the 15 winners of Innovate UK's 2016 Women in Innovation awards, a series of awards dedicated to addressing the disproportionately low numbers of women entrepreneurs in the UK. Here, over a series of 15 posts we'll meet the inspiring innovators and entrepreneurs that Innovate UK is celebrating, each of whom will receive a tailored business support package, expert business mentor and £50,000 to help them reach their full potential.
Dr. Ruth McKernan CBE and Chief Executive of Innovate UK says: 'From fully autonomous drone software to affordable solar power technology and even a digital education portal which engages school children with the molecular world, the calibre of ideas is an eye-opening view into the talent and vision of the UK's female entrepreneurs. It is very clear that harnessing the talent of women entrepreneurs could significantly enhance UK economic growth. I am delighted that we are taking action; supporting and funding female entrepreneurs to help them succeed and inspire other women to come forward, apply for funding and turn their ideas into successful business.'
If you have an innovation or business idea and are looking for support then visit www.innovateuk.gov.uk for further information - go for it!
You can follow Innovate UK on Twitter at @innovateuk or subscribe to their YouTube channel at www.youtube.com/InnovateUK.