TCFT 2016
from
Naomi M
on
Vimeo
.
When following the news, it's become commonplace for us to hear about Brexit, fractured relationships in Europe, Trump wanting to ban immigrants from the USA and many other examples of conflicts throughout the world.
We live in a world and a society overrun with struggles to live together peacefully and fear of the unknown - harmony seems like an impossibility. This makes it all the more important for initiatives and exchanges to take place, which will bring individuals from different aspects of life and different parts of the world together.
This is exactly what The Complete Freedom of Truth (TCFT) does. I wrote about TCFT last year, after having the special privilege of taking part in the past two phases in Bournemouth, UK and Srebrenica, Bosnia & Herzegovina.
TCFT is a five-year youth-led project which aims to "develop global youth citizenship through culture and the arts". Time spent embracing creativity, as well as learning about policies and democracies, through various workshops, presentations, activities and sharing evenings is a rewarding experience. It enables all participants to develop skills, build friendships and grow into change-makers that will have an impact on their communities, Europe and hopefully the world as a whole.
It is an environment where experiences and views are shared without judgement, prejudices are eradicated and everyone is seen as equal. Age, race, nationality, sexuality, religion and level of ability does not matter - each of us is human and that is all that matters. Wouldn't the world be a much better place if we all thought like that?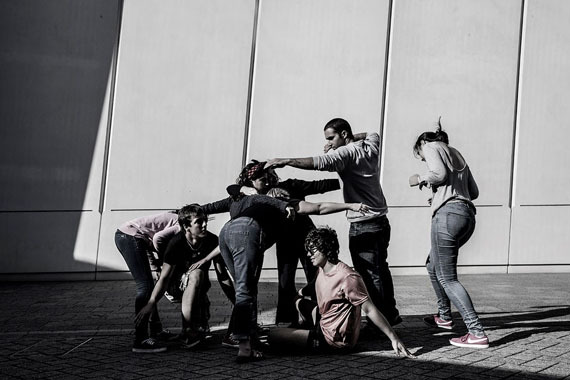 Photo by Robert Golden and used with permission.
This is a project that has also been a life-changing and thought-provoking process for many of the 100 young people who have taken part. A young person from Bosnia, who was self-admittedly lazy, is working on developing an organisation in their country. A young Romanian, who said that she was previously a little racist, has changed the way she thinks and is apologetic about it.
I also know that I probably would not have taken my youth platform, Young People Insight, further without TCFT - I was able to develop my confidence while shaking off some of my fears, and it was there that I performed my first piece of spoken word and hosted my first poetry night a year later.
TCFT is a truly special project that more people need to be aware of, because it is slowly trying to repair some of the cracks in Europe through unity and creativity. Instead of constantly reporting on Brexit, why isn't more time spent reporting that?
TCFT has recently launched a crowdfunding campaign that will be running throughout the month of February. The campaign will be raising a portion of the funds to get young people to Sarteano, Italy for this year's phase, which will be taking place from the 31st March to the 14th April.
Please support The Complete Freedom of Truth's campaign by pledging and sharing it with others: http://www.crowdfunder.co.uk/the-complete-freedom-of-truth/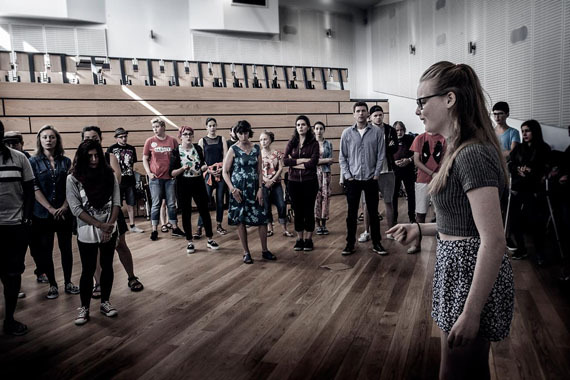 Photo by Robert Golden and used with permission.
Originally posted on Young People Insight