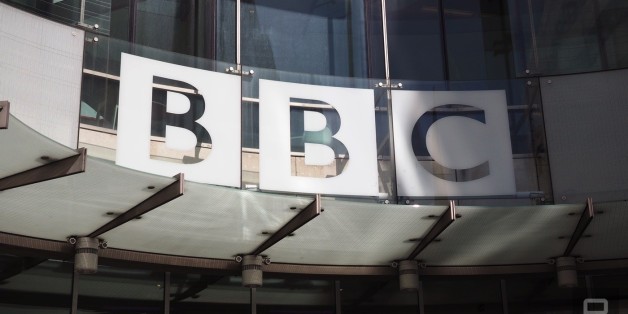 AOL
It was the early hours of the morning in the summer of 2015 and England's women were through to the semi-finals of the FIFA World Cup for the very first time - what's more Twitter was ablaze with love and admiration for Lioness goal-scorer Jodie Taylor, who told us in her passionate post match interview:
To start a game, score a goal, help us win - to make history with England has been my goal for four or five years. It's just amazing.
The BBC attracted a TV audience of more than 12 million for our World Cup coverage, many of them watching women's football for the first time - and it was the culmination of a BBC Sport partnership with the FA & FIFA which had begun after the London Olympics in 2012, when a record crowd at Wembley watched Team GB women beat Brazil.
On the day the BBC rights agreement with the FA was signed to show all England European and World Cup qualifiers, as well as TV highlights and radio commentary of the FA Women's Super League, two major sponsors began to work with the FA on women's football - the virtuous circle of top class sport, media coverage and commercial backing so important to develop any sport.
And BBC Alba was playing its part with comprehensive coverage of Scotland's women, culminating in qualification for this summer's UEFA European Championship - the first time in 18 years that a male or female Scotland football team has qualified for a major tournament.
It was a commitment from the BBC that also included the creation of my role as editorial lead for women's sport to ensure elite women's sport, epitomised by the tremendous performances of Team GB women at London 2012, was reported more consistently throughout the year and not just confined to the major events like Olympics and Commonwealth Games.
Before London 2012 our percentage of live women's sport was around 20% of our overall TV output - by 2014, when we showed the Winter Olympics and Commonwealth Games, it was 30%.
But perhaps even more noteworthy was that in 2015, without either of those iconic games, it was almost 30% once again.
And then came Rio.
"We were super-heroes," an astonished Katie Archibald declared as the Team GB pursuit team beat the USA and set a new world record. Then there was the moving of the BBC's flagship 10pm News to accommodate the women's hockey team final against old enemy, the Netherlands.
Nine million people watched that epic hockey match, with goalie Maddie Hinch performing heroics and a GB team finally winning on penalties. One of my favourite trending Tweets afterwards was a shot of new Manchester City goalkeeper-hunting manager Pep Guardiola on the end of a phone "trying to sign Maddie Hinch"
I couldn't sit still watching that wonderful example of a sporting contest and kept bouncing between the TV and the radio where Sara Orchard's hockey final commentary was magnificent on BBC 5 live.
Sara is also now commentating on the new Women's Rugby Six Nations Show on BBC Two and represents a concerted effort to get more women leading on the mic. Indeed, Robyn Cowen and Vikki Sparks, who cut their commentary teeth on several seasons of the FA Women's Super League, are now part of the Match of the Day team.
I always love International Women's Day week because it gives us the opportunity to shine a light on some of sport's forgotten heroines - and none more so that the 'Suffragettes of Football', a term used by the former Southampton FC manager Lawrie McMenemy to describe the players, referees and administrators who got women's football back on its feet again after a 50 year hiatus.
The ban came into force in 1921 when the FA enlisted doctors to declare that football was not a suitable game for girls. The fact a women's football match, between Dick, Kerr Ladies and St Helens, attracted a crowd of 53,000 at Everton's ground, Goodison Park on Boxing Day 1920, probably didn't have anything to do with it.
The ban was finally ended in the early 1970s but the FA did not follow the lead of many other countries and bring women into the fold. Indeed, the 'Suffragettes of Football' were the women who organised their own England team and their own leagues and I am delighted to honour them at the National Football Museum this IWD week when 90 football mad teenage schoolgirls are learning about this forgotten history.
Women's football was finally incorporated into the FA in 1993 and under the guidance of Kelly Simmons and now Baroness Sue Campbell, I am thrilled to report, that the future is very rosy indeed.
And BBC Sport are thrilled to be continuing that partnership with the FA & FIFA into the Women's World Cup in 2019. We hope our comprehensive coverage across TV, radio, online and social media will once again shine a bright light on a new generation of footballing heroines.
Shelley Alexander is BBC Editorial Lead for Women's Sport, read more about the BBC securing the rights to the Women's World Cup 2019.