The Labour Party has a tradition of inviting pre-eminent international speakers to address its conference. President Bill Clinton did it twice in 2002 and 2006, and the late, great, Nelson Mandela addressed the conference in Brighton in 2000.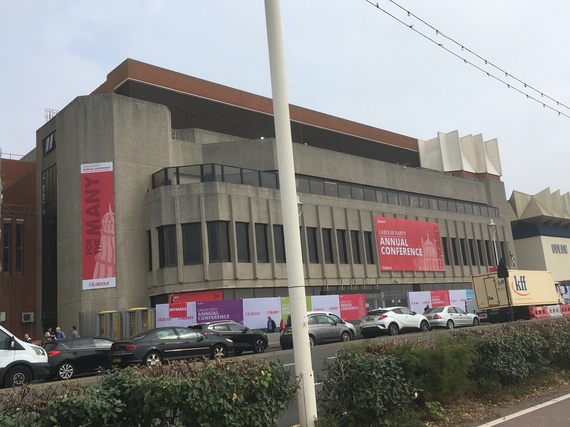 This year they invited writer and feminist Naomi Klein. Klein has written a lot about the impact that climate change is having around the world. Following the recent storms in the Caribbean, her speech asserted we are in a climate emergency, and we need bold action to safeguard our planet for future generations, such as ensuring that our pension funds are invested in clean energy not risky and outdated fossil fuels. She also said that our migration and financing policies need to reflect the debt that we owe the global South. I couldn't agree more. I was nodding wildly when as she stated we need to pay our fair share to help developing countries to start their own green revolutions, and to deal with the impacts that climate change is having on them.
We also need to do what we can to help the around 40 million people in the world who are displaced from their homes but remaining in their countries or regions. Known as internally displaced people (IDPs), this is a growing crisis globally. While a lot of the current media and political debate about is focused on refugees, the world also needs to be talking about IDPs, who represent a staggering two-thirds of those displaced around the world. Many of them are displaced by environmental disasters such as the flooding across India and Nepal, the hurricanes in the Caribbean, and the devastating drought and conflict in South Sudan. They often get no support from their countries or the international community. Next Autumn the UN will come together to agree new policies on how the global community will address migration. Christian Aid will be seeking to ensure that IDPs are considered as part of these discussions.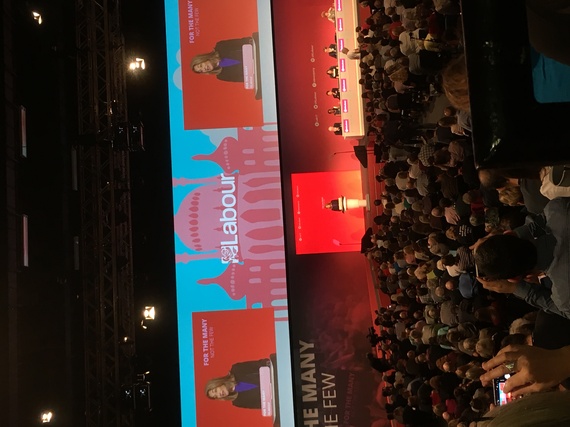 Another amazing woman who I heard speaking at the Labour conference church service was Ann Pettifor. Ann is an economist who led the Jubilee 2000 campaign to eradicate developing country debt (http://advocacyinternational.co.uk/featured-project/jubilee-2000) and is best known for correctly predicting the 2008 global economic crash. She said that the Christian Church should talk more about economics and money, as corruption and illicit financial flows are badly affecting many people in poverty. She's right - developing countries lose around $200 billion a year due to tax avoidance by multinational companies, and around $100 billion as a result of tax havens (many of which are on British territories such as the British Virgin Islands). We clearly need more transparency in our financial system so that we can begin to tackle some of these problems.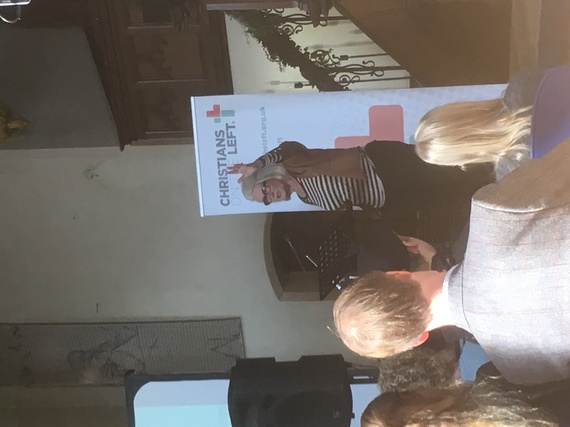 Overall, this conference was the busiest I've ever been to, with I think over 1200 delegates, 500 fringe meetings and a whole separate festival of politics nearby. While the debates and votes in the main hall seemed to focus on how to tackle anti-Semitism within the party and debating whether to debate Brexit or try not to vote on the elephant in the room, for me at least, the best and most interesting stuff was at the fringe events (such as from Ann Pettifor above). But here are two contributions that I thought were worth picking out from the speeches in the main hall:
Shadow Foreign Secretary Emily Thornberry talked about how the world now seems to be in constant humanitarian crisis, not least as a result of climate change. The good news is that the world got together last year to agree new ways to prepare for and respond to humanitarian crises. For example, we need local partners on the ground to be more in control of responses, and we need to prepare more for crises before they hit. The Department for International Development (DFID) and other similar agencies around the world now need to act to make these agreements a reality on the ground.
International Development sadly didn't get discussed very much on the main stage, but the Shadow DFID Secretary Kate Osamor did briefly talk about the importance of tackling inequality and climate change in the developing world - two very important priorities. She also mentioned the UK's Overseas Territories. While it's important that we do all we can to help places like the British Virgin Islands (BVI) and Anguilla to recover from these latest disasters made worse by climate change, this money shouldn't come from the UK Aid budget, which should be reserved for the poorest people in the poorest countries (the BVI actually has a higher income per head than the UK).
There were other interesting contributions too, from ending the blockade of Gaza, to investing in girls' education; from how tackling climate change & building our economy can work together, to Jeremy Corbyn talking about closing the gender pay gap. Do tweet me @simonpkirkland if you want to hear more!
After eight full days of conferences so far, my legs were weak and my liver was feeling somewhat attacked, but nevertheless I soldiered on to the Tory conference. We were set to hold events there on aid and climate change, so I'll update on them in my next blog.