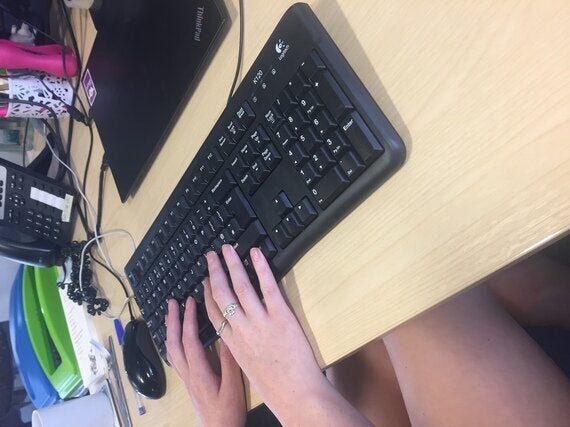 It is frustrating for all GPs that we don't get more time to explain symptoms, diseases and treatments, or to work through self-management strategies with our patients.
Asthma as a condition doesn't fit well into recent models of care provision. GPs routinely invite people with asthma for an annual review at a time that's convenient for the NHS but is rarely in line with the needs or wants of the patient. These reviews are often centered on targets which bear little relevance to patient outcomes.
Between annual reviews, a person might have several fluctuations of their asthma but not seek review unless they deem themselves 'ill enough' to need help. An annual review - whether it's the RCP 3 Questions, Asthma Control Test, peak flow, spirometry or FeNO - does not tell us how someone has been throughout the year. Even reliever use across the year can fluctuate, so we may never find out when someone has been at risk of a life-threatening asthma attack.
In the near future, we expect digital technology in the form of smart inhalers and apps to monitor and support people with asthma better. Smart inhalers are already starting to be piloted in small settings, and we expect these to be more widely available in future years. In the meantime, we can all make better use of the technology and resources that most of us already have access to.
Give your patients homework
We know that patients don't always take in all the information we give them, or know what to do if they have an asthma attack. Sharing Asthma UK's advice pages can save GPs time during consultation and give your patients access to information whenever they need it. Certified by NHS England, Asthma UK's resources are clear, evidence-based and up-to-date and will reinforce the self-management messages that you want to share.
Most GP surgeries use IT systems that can send emails or text (SMS) messages to individual patients or groups. These can include links to Asthma UK online resources to supplement the care you provide.
Five ways to improve care for people with asthma
1. Care plans: Spend valuable time discussing self-management and working through written asthma action plan. Practices using EMIS can do this digitally, so you can save an action plan directly to the patient's notes and share it by email.
2. Triggers: Remind your patient to familiarise themselves with their asthma triggers so they can understand how to minimise the effect on their asthma.
3. Key moments: There are points in your patient's journey when education is important are often the same times when they feel most overwhelmed. For example; during the diagnosis process, after an asthma attack, or if they are referred to a specialist GP, nurse or consultant.
4. Seasonal campaigns: Send group SMS/email links to help people prepare for key peaks in asthma attacks such as hay fever season, colds and flu, or preparing to go back to school.
5. Personalised monitoring: Follow patients up by text or email. Ask them about their symptoms or medication use, and send them the RCP 3 Questions or Asthma Control Test to complete.