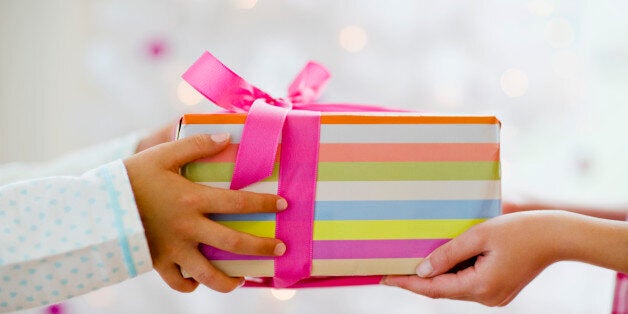 It's that time of year again. It's pitch black when your kid goes to sleep and just as dark when they wake up. Toy adverts are everywhere to be seen and the TV is awash with reality shows, consuming your Saturday with X-Factor finals, Strictly Come Dancing eliminations and my favourite jungle bell of them all... I'm a Celebrity Get me Outta Here!
Others of course know this period as Christmas.
Sure, tis' the season to be jolly and all that, but these days Christmas seems to start in September and end in January, when even Gap have stopped going on sale!
However, there is one part of Christmas I have grown to love more than any other, and that's dressing my kid up as a big novelty piece of kitsch!
Have you noticed that the shops are stocking more and more novelty Christmas clothes than ever? It is probably the best time ever to be a parent.
Because of my job, my friends often turn to me (out of sheer laziness I assure you) to ask what the top trends are for this festive season, and where they should be shopping. And since it gives me an excuse to break out the credit card, sure I indulge them..
So, I'm going to let you in. This Christmas there are two big toys on every kids list, no actually make that three....
The first is Trolls. That's right - remember those ugly toys from the 80s. They are back. There's a new movie or something, and it has created somewhat of a revival for the hirsute creatures. Yuk. But this much I know - your daughter will want one.
The second is another blast from the past in the form of Furby's. Except these days they talk and take orders, hopefully 'fetch me another Chinzano' is one they understand. Amazon reckon it's gonna be a bestseller...
And then there's some odd little pup called 'Chip' the interactive talking dog, which apparently the kids go nuts for, setting you back a mere £100. If it keeps them happy, it's money well spent!
There's also the annual tradition of novelty Christmas jumpers to look forward to with 'Christmas Jumper Day' an actual THING, backed by Save the Children (Friday 16 December this year). So sure, I've been shopping already - you laugh, but it allows me to get a comedy photo of the little one to print out for all the family Christmas cards in advance. #winning.
This year, my favourite novelty kitsch comes courtesy of Jo Jo Maman Bebe with this red cashmere mix jumper (£22), a very fabulous Christmas jumper from George by Asda (£8), some festive winter warmer Peppa Pig PJs from Boots Mini Club (£14) and fabulous furry socks from Mothercare (£8). I mean, what's not to love...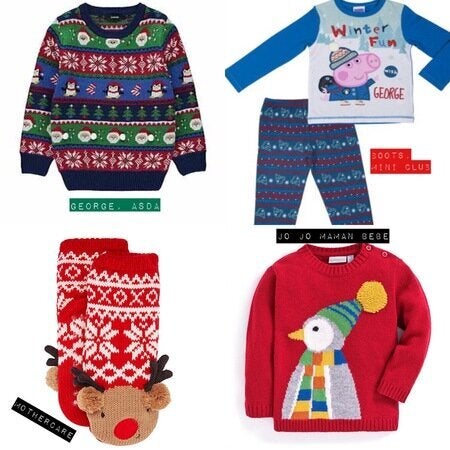 (Images courtesy of: Asda/Boots/Mothercare/JoJoMamanBebe)
So I have succumb to the early adoption of Christmas planning. But here's the thing - now half my shopping is done, I'm free to enjoy Christmas telly. Pass the remote, I hear Ant and Dec are on, now where's that robotic dog, I fancy an aperitif...!