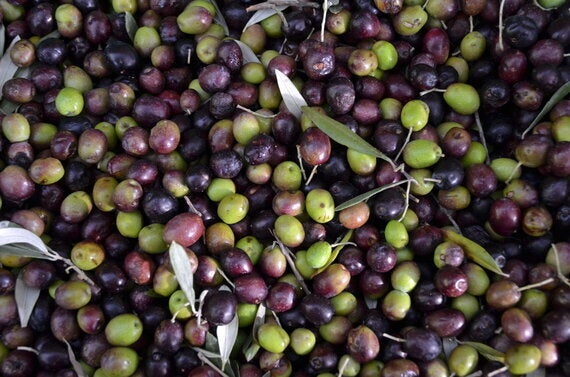 Olive Oil Season Starts Early In Tuscany
Olive oil season has begun in Italy; it is a much-anticipated tradition and one of the best seasons to visit this beautiful country. In most Mediterranean areas of Italy, olives are usually harvested in the months of November, December and January but in Tuscany it begins slightly earlier as the valleys are cooler.
I spoke to Silvano Falconi, an olive grove owner in the Firenze Arezzo Siena area of Chianti, who told me that this year they opened up the olive stone press in mid-October, earlier than ever before. He said: "The perfect moment to harvest is when the olive is 50% through the process of changing from green to black; with different types of olive trees this is very difficult but we do the best we can."
Thanks to its optimal climate, fertile land and skilled workers, Tuscany produces some of the most exquisite olive oil in the world, with the regions of Lucca and Chianti especially lauded for their extra virgin olive oil. Drizzle it on your pasta, dip your bread in it or even use it in homemade face and hair masks; this stuff is pure gold.
Unlike wine, extra virgin olive oil doesn't develop with age, it is best to sample it within three months of harvest when it is still considered 'olio nuovo' (new oil) and holds its unique and peppery taste. Better still, the green, freshly pressed oil that is produced in the first two weeks before the sediment drops brings great excitement to the area. This type of fresh oil is not exported and can only be purchased in the region - what better excuse to have a holiday?
To celebrate this wonderfully healthy Mediterranean product I spoke to experts at To Tuscany to find out more:
Six Things You Didn't Know About Olive Oil
The olive harvest needs to be timed perfectly so that acidity levels are just right for it to be graded as 'extra virgin' - it should contain no more than 0.8% acidity.
Cold-pressed olive oil means the olive pulp created during the production process is pressed below 27 degrees to ensure minimum flavour is lost.
Olive oils are classified by taste through a blind taste test which is carried out by a panel of professional tasters.
Just like wine, olive oils are awarded different labels and grades depending on their taste, production methods, origin and chemistry.
Olive oil is the only vegetable oil that can be consumed freshly pressed from the fruit, without the use of solvents.
Research suggested that eating around 2 tablespoons of virgin or extra virgin olive oil a day can improve cholesterol regulation, reduce the risk of coronary heart disease and its even been linked to the prevention of cancer because it is packed full of anti-oxidants and contains a high content of mono-saturated fatty acids.
Related