The annual awards season red carpet slog marathon finally comes to an end at the Oscars and at this point, we've seen every spin on black tie dressing—or so we thought. This year's red carpet turned up twists on tuxedoes that celebrated formal menswear traditions and personal style, a mix that doesn't always yield successful results, but it did when we're talking about these guys. From Dev Patel's modern dinner jacket to Mahershala Ali's blackout tux, here are the most stylish guys at the 89th Academy Awards.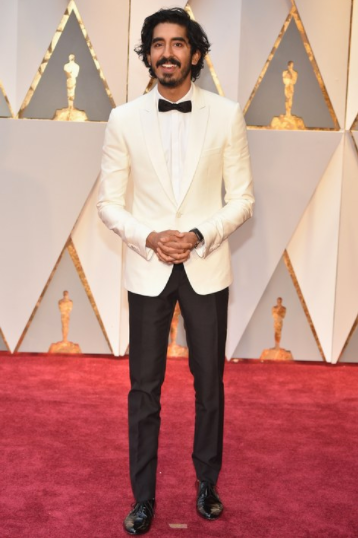 The Lion actor has aced everything from standard penguin suits to swervy navy tuxes this awards season, and this streamlined ivory dinner jacket feels like the perfect way to cap off Patel's successful red carpet run.
Mahershala Aliin Ermenegildo Zegna Couture and Monique Péan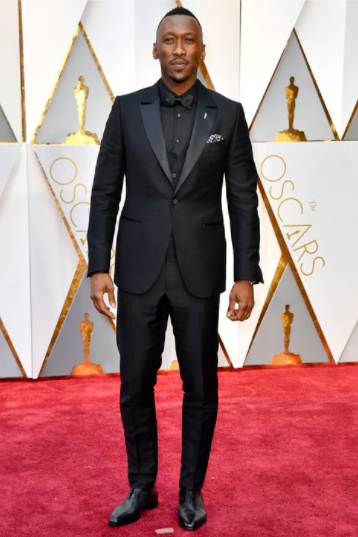 We talk a lot about how black underpinnings can ruin a tux, but this mix of textures, micro patterns, and matte and shine—plus the right accessories—elevates this slick fit to best-dressed status.
Lucas Hedgesin Dior Homme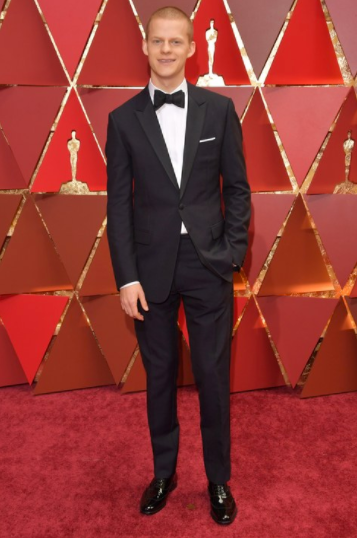 When it's your first Oscars, you want to honor the occasion and look your best, two things Hedges pulled off with ease tonight.
Andrew Garfieldin Tom Ford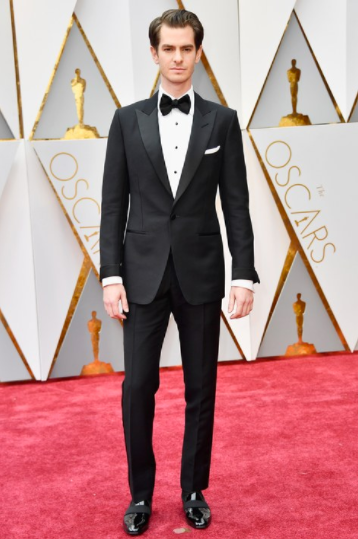 Study this photo before the next time you have to put on a tux and then copy everything Garfield is doing in it.
Trevante Rhodes, Alex R. Hibbert, and Ashton Sandersin Calvin Klein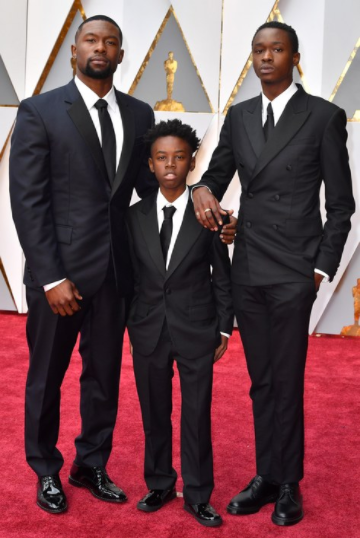 It would be enough for this trio of up-and-coming actors to turn up to the Oscars representing a game-changing film like Moonlight, but for each of them do it in some of Raf Simons' first designs for Calvin Klein puts these looks into mic drop territory.
Justin Timberlakein Tom Ford and Christian Louboutin shoes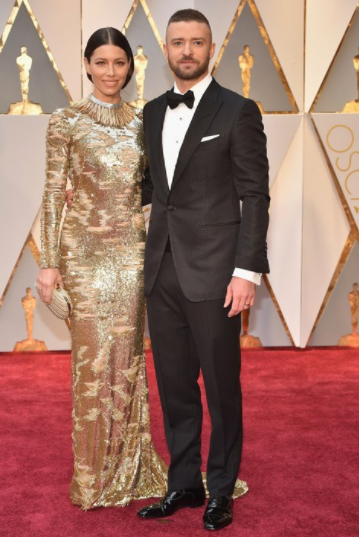 Example #346 that every man looks his best in Tom Ford.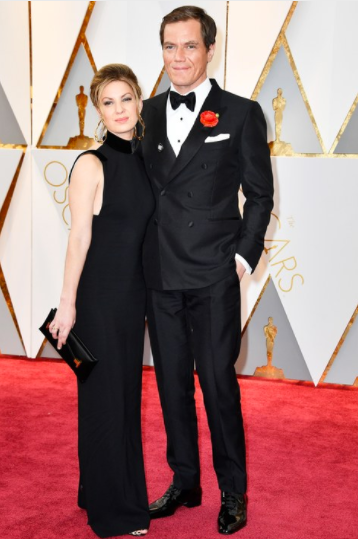 Wearing a flower on your tuxedo lapel could make you look like you're headed to prom—or it could make you look like a leading man at the Oscars, like Shannon does here.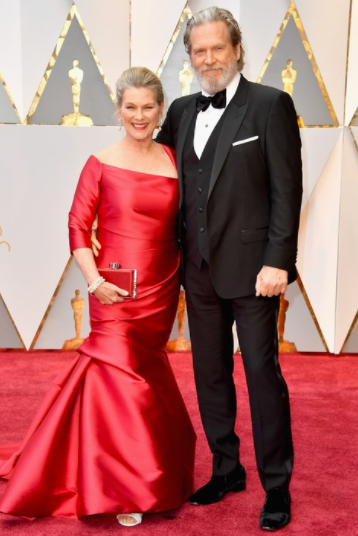 The three-piece tux is a 2.0 menswear move and Bridges pulls it off with ease.
John Legendin Gucci and Monique Péan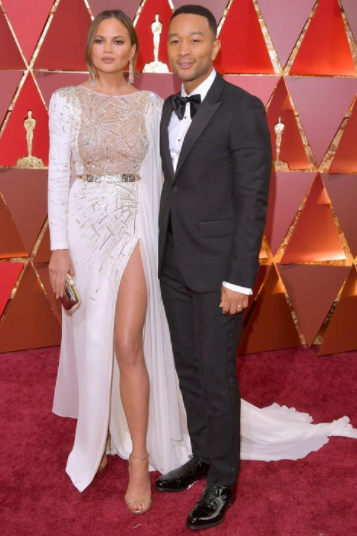 Yes, John Legend is wearing a floppy bow-tie. And yes, John Legend looks fantastic in his expertly-tailored Gucci tuxedo.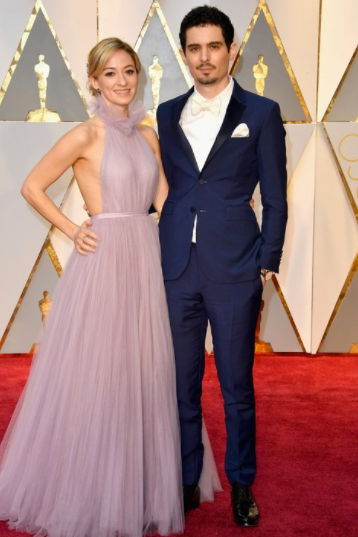 There were a lot of blue tuxedoes on the Oscars red carpet, but Chazelle's white-and-ivory underpinnings put his ahead of the competition.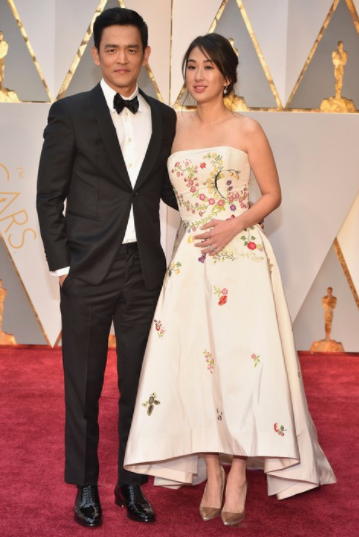 Cho's shawl-collar tuxedo jacket is on point, and the actor's slightly cropped trousers add a Thom Browne-esque spin to his rig that feels fresh in a sea of break-heavy pant legs.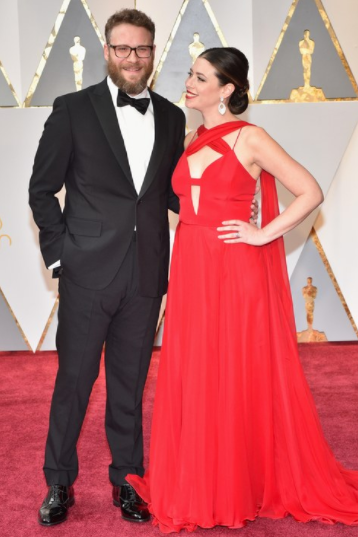 We can't remember the last time Seth Rogen looked this great on a red carpet. Well played, sir (and those self-lacing Nike Mags didn't hurt, either.