This week we witnessed the most unexpected triumph in sporting history. At the start of the season, Leicester were 5,000/1 to win the Premier League. To put that into perspective, bookmakers have odds of 500/1 for the Loch Ness monster to be discovered. Yet somehow, with the likes of Wes Morgan, Danny Drinkwater and Jamie Vardy, Leicester City won the Premier League.
It is a remarkable story of teamwork, intelligent management and sheer determinism that will be talked about for 100 years. No one can deny their achievement.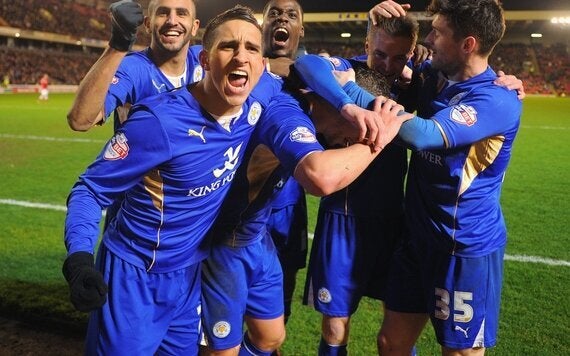 However, in a few weeks' time - once the champagne has dried up and balloons have deflated - it will dawn on Leicester City's manager Claudio Ranieri that the pressure is on to replicate it next season. Will he retain the likes of PFA-winning Riyad Mahrez? Will he bolster the squad in order to compete in the Champions League? Formerly nicknamed The Tinkerman, Ranieri will naturally be plagued by these types of questions all summer.
Now bear with me on this, but it's a similar situation to one that startups can find themselves in. In some cases, small businesses can become the next big thing overnight; the new industry hot topic, the disruptive startup that'll change the game forever.
OK, it might not be as big as Leicester winning the Premier League, but unexpected growth carries a weight of new expectations. Soon the talk from Blues fans will be about avoiding 'second season syndrome', the sporting equivalent of 'the difficult second album' - that is, not living up to fresh hope based on first time successes.
I accept this Leicester analogy is strange, but it struck me as true. As a small business that's experienced unforeseen growth, it's important to keep momentum. But how? The abilities of talent within any organisation is vital, and it will be fascinating to see how Leicester retain sought-after players while bringing through youth that can be moulded with the club's philosophies.
Never forget that your team got your business where it is today, so nurturing them is the way to continue to grow - to me, seniority means experience, empathy, leadership and the desire to help new talent emerge and excel. If you can pass this down, key players will bring this to new hires and your business can grow in a positive way, while maintaining its core team.
Talent is one thing, but you have to be in a position where you can evolve and develop to stay at the top. Second season syndrome occurs when others work out your tactics. Essentially, businesses are in danger if they become complacent. Stay agile, experiment with strategy and make sure internal communication is clear throughout.
Then there's the reputation of your business. As I'm sure Ranieri will calmly state to Leicester's owners, continued success is about maintaining control. Businesses thrust into the public eye suddenly become acutely aware their every step is being analysed, and the last thing they want is for their activity to jeopardise their reputation. Good first steps towards a watertight brand can include purchasing a bunch of domain names associated with your organisation, to help stop companies posing as yours; ensuring correct cybersecurity protocol is in place; and consistently monitoring your social media channels.
The Foxes have proven that passion and strong teamwork can transform dreams into reality. If your small business is taking off, getting the right structure and conventions in place now can help you preserve the organic impetus that got your business where it is today.
Who knows, maybe in a few years you'll be leading the pack...?
Popular in the Community