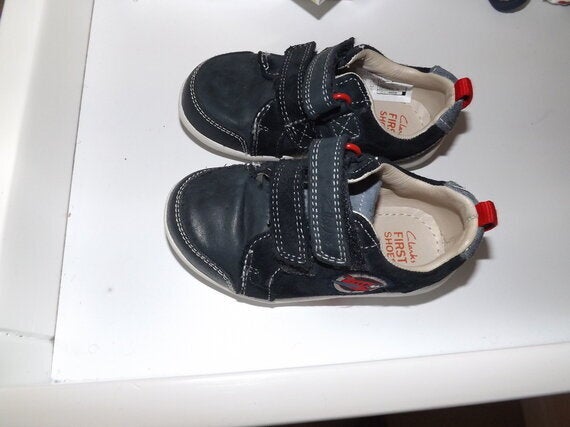 Image: Bloggers Own ©fashionandstylepolice.com
I never realised how quickly a toddler's feet grew until I had my kids. I remember going shopping for their first walking shoes and getting so carried with all the cute shoes in the stores. I went to the shopping mall with the intention of buying two pairs of comfortable shoes each for the both of them and ended up going home with four pairs each instead. The shoes were just too cute, it was hard to resist.
In my mind, I was done with buying shoes for at least three months. My twins were both a size 5f at that time, and I just did not see their feet growing beyond that for a while.
I was so wrong. The shoes became small in less than eight weeks. I couldn't believe how quickly their feet had grown in that little time. We had to make another trip to the shopping mall, and once they were measured, we realised they had moved a step up and were now a size 6f. This time, I left the store with just a pair each. No point splashing out on more than one pair, since their feet was on a growing spurt.
I never knew toddlers' feet grew so quickly. I became very curious and wanted to know how other parents handled their toddler's growing feet. So I went digging on Mumsnet, (my favourite parent site) and I discovered the following:
• Every parent goes through the exact same phase with their children's ever growing feet.
• A child's feet continues to develop until the age of 18.
• Their bones are not fully formed until they are 18.
• The younger they are, the more regular their feet needs to be measured.
• We need to make sure our children wear the right size of shoes.
• Do not splash out on shoes.
The curious George in me wanted some more answers so I went to speak with an expert; Louise Williams, a Brantano Training and Development Officer and here is what she had to say:
"Children's feet don't fully form until their late teens so its important shoes are fitted correctly. Children grow at different rates so regular fitting checks help to identify when shoes are outgrown. Common problems from poorly fitted shoes include blisters, in growing toe nails, redness and soreness but over time this can develop into more serious problems such as bunions and hammer toe. In later life, this can also lead to back problems or joint pain, especially in the knees."
Thanks to my experience and all the information I now have, I know the importance of a child's foot health. I get their feet measured every eight weeks at our local shoe shop and I try not to buy too many shoes at the same time. How often do you measure your child's feet?