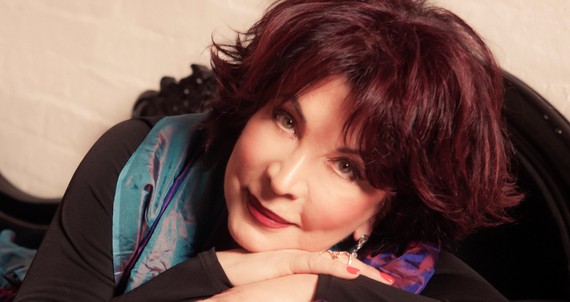 One of the good things about being seventy is that younger women can judge whether my advice has any bearing by looking at my skin. I admit to taking good care of it and going for regular beauty treatments (since at my age I need all the help I can get!). However, there are many women who don't have time to do so - especially stay at home mums. These inner and outer beauty tips cost next to nothing using ingredients from your kitchen cabinet or fruit/vegetable rack and if you've got young 'uns, can be made or applied when they are having a nap (as much as we love them, what a blessing this alone time is eh?).
Before we move onto a few of my favourite outer beauty tips, let's start on the inside because if we don't, the stresses and strains of life will show up on our skin before their time.
So, two super beauty juices with masses of health benefits are beetroot and carrot juice.
Beetroot juice is number one on my list because it cleanses the blood stream and if that's regularly flushed you won't get outbreaks of annoying pimples.
In addition, beetroot lowers blood pressure, feeds hair follicles ensuring you have luscious, shiny hair and is classed as an aphrodisiac. Maybe you're thinking 'yuk, I don't like beetroot,' in which case may I suggest you train yourself to adore it since everything is mind over matter - and you'll thank me as the years roll by.
This is my recipe for beetroot juice (which I find delicious). However as with all recipes you can experiment, add extra herbs and make it your own.
One fat beetroot, two generous glasses of water, good squeeze of lemon juice, a tsp of fresh grated ginger and black pepper/celery salt to taste. This will make two glasses of beetroot juice which I recommend you drink once a week.
The recipe for carrot juice is exactly the same -and again two glasses should be drunk, on a different day to beetroot juice, once a week. The reasons you should drink carrot juice are as follows: since the liver is the first major organ that all foods pass through we need to ensure it stays cleansed to eliminate toxins from the body. A healthy liver helps to prevent cancer and heart disease and the carotenoids present in carrots act as antioxidants so they slow down aging process - and all that from the humble carrot. Amazing eh...
Having got your weekly juices under way, you are ready to move onto outer beauty. Here are three tips for once a week application.
Coconut oil - you can pick up a pot for a couple of dollars but it will give your skin the radiance of a celebrity walking the red carpet. All you need is a cherry size dollop which you'll massage into your skin for five minutes - and don't forget your neck and decolte. Take the residue off with a tissue and prepare to exfoliate.
Once a week exfoliation is a must to get rid of dead skin and liven up the complexion. It's also so easy it takes thirty seconds to mix. All you need is a tablespoon of extra virgin oil and a generous teaspoon of white sugar. Mix to a paste, apply to the face, neck and decolte, gently massage for a few minutes (without dragging skin) then rinse off with warm water.
Now for an absolutely fantastic mask for which you need 2/3 cup of white sugar, 2 teaspoons acai powder, (you can buy acai powder in health shops), 1 tablespoon of olive oil and around ten mixed berries - I use frozen to make life easy. Whisk them all together and you're ready to go.
Berries are a rich source of antioxidants as well as being slightly astringent so they tighten your skin and minimize pores. Combined with the acai powder which combats hyperpigmentation you have an extremely powerful beauty mask. Leave it on your face for five minutes, wash off and voila - super, scrumptious, luminous skin.
Get cracking without delay and by next week you'll start seeing results. And that's a promise.
In my next blog I'll teach you a dynamic breathing technique that not only keeps wrinkles at bay but protects the immune system so you stay strong, healthy and bright minded. This is a little known secret I've been using for years - which I further credit for keeping my skin in such great condition.
If you'd like to watch video relating to above and see how zany I am even when talking about beauty here's the link https://www.youtube.com/watch?v=oC_CihwaT98
If you'd like to catch up with my previous beauty minx blog here is the link for How to Become an Overnight Glamour Puss
https://www.huffingtonpost.co.uk/stella-ralfini/how-to-become-an-overnigh_b_15202024.html
https://www.stellaralfini.co.uk