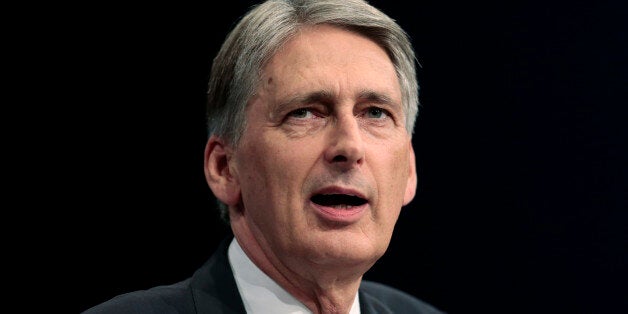 Today saw Phillip Hammond deliver his first Autumn Statement under Theresa May's new government.
These set pieces, designed in part to review how and where the government spends its money, are where the rubber really hits the road in terms of government priorities. Governments of all stripes say they care about lots of groups of voters or policies, but where they choose to spend their (limited) money or political capital is a great way of separating out rhetoric from reality. For organisations like Shelter and the people we fight for, they are big moments.
This government's stated priorities, of course, is the 'Just About Managing' classes. We were told everything would be geared towards helping this group of low and middle earners - including with their housing costs. So looking at the detail, how did today's announcements shape up? Who are the 'JAMs' and what's their housing situation?
Firstly, it's worth making clear who this group are and what their current situation is.
The 'Just About Managing' group seems to cover a broad range of household incomes, from £12,000 to £34,000. At the sharper end, it will be those on the National Living Wage and just above. Their housing situation will differ, but typically - at the sharper end especially - a great many of them will be stuck in private rented accommodation they want to get out of. They will be paying around 50% of their take-home pay in rent, saving very little as a result, and facing the constant instability of 6-to-12 month tenancies.
Home ownership has declined significantly among this group in the last decade, as rising private rents stop them saving up for a deposit and house prices continue to rise beyond their reach. It's a group of people we increasingly see turn up in Shelter services, either at risk of homelessness or having fallen into a dispute with their landlord.
So what did the government announce today to help them?
1. The end of letting agent fees for tenants
The most high profile intervention was an announcement that the government will be banning letting agency fees. These are fees renters face from letting agents every time they move - our research suggests the average fee is around £355, but they can total up to £800. They take a huge chunk out of renters income every time they move (which is fairly regularly because of the instability in the market), driving many to take out payday loans, dip in to their savings or cut back on heating or eating just to try and cover the cost.
Shelter has long campaigned for an end to these fees. In our view they are totally unjustifiable - the letting agent works for the landlord, not the tenant; the landlord already pays the agent to cover the costs of setting up a tenancy. Agents charging tenants on top of this was always total opportunism, putting desperate renters (who have little power in a overheated housing market) over a barrel and extracting money from them simply because they can.
So we should be clear: ending fees is unequivocally a good thing for private renters on low and middle incomes. The government deserve enormous credit for taking it on in the face of a powerful letting agent lobby, as do all the Parliamentarians and campaign groups who have pushed for it over the year.
Overnight, it will save many on low incomes hundreds of pounds a year, massively reducing the cost of moving home. It's one of the most significant positive government interventions in the housing market for the 'Just About Managing' group in a long time.
Evidence from Scotland, where fees are banned, suggests that the same move in England will not put up rents. Most letting agents will probably just absorb the costs, which were always a nonsense to begin with.
Of course, it won't deal with the two biggest problems in the private rental market: high rents and the instability of short contracts. But that is for another time. Today we should reflect on a huge win and something everyone in government should be proud of.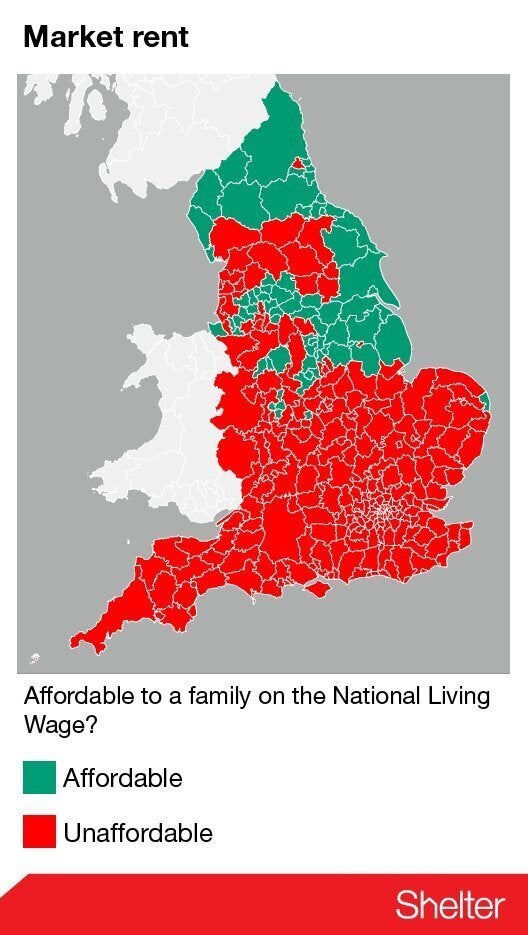 2. More money for Affordable housing
More affordable homes are needed to give this 'just about managing' group a viable alternative to private renting, especially at a time when outright home ownership remains so expensive.
Here the picture is a little more mixed, though overall pretty positive. The Chancellor also announced more money for the building of affordable housing - increasing the Affordable Homes Programme budget by £1.4bn, taking the investment to £6bn between 2016-2021. This is definitely positive: the budget was more than doubled by George Osborne last year, and has been increased yet again.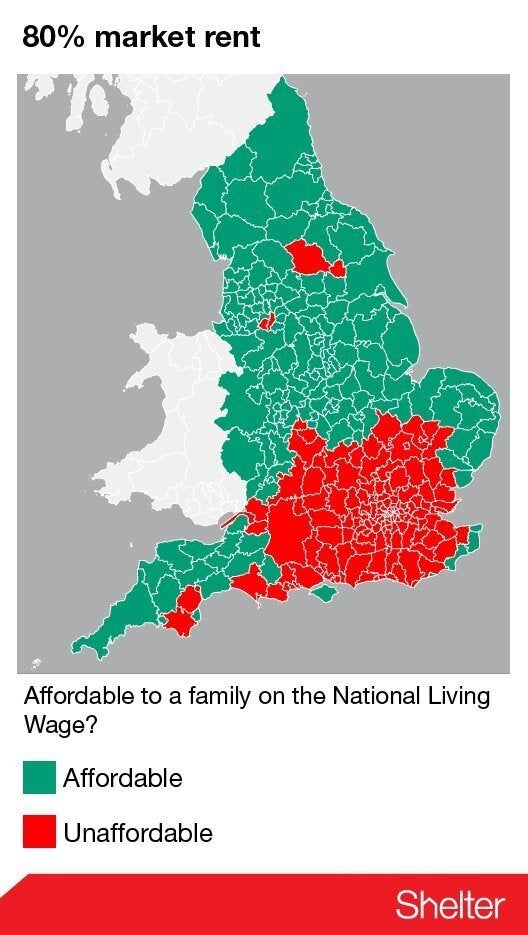 The key thing here, though, is what the definition of 'affordable' is. George Osborne focused much of his housing money on Starter Homes which were only affordable to high earners. The Chancellor today reversed that, targeting money at more affordable forms of housing. That's good news. He announced increased funding for:
• Shared ownership/Part-Buy, Part Rent. This is where someone buys a part of the home (for instance, 25%) and pays rent on the rest of it.
• Rent to Buy. These are homes at 80-90% of market rents, which the tenant can save up to buy.
• Affordable rented homes, most likely 'Affordable Rent' which are homes where rents are about 70-80% of private market rent.
The key thing is how affordable these will be for those in the 'JAM' group. We know shared ownership doesn't tend to work very far down the income scale. Or new research, which you can see below in map form, shows the most affordable of these products - Affordable Rent - can work for low earners in half of the country. But, crucially, in the really high cost areas (South East, London, South West and the East of England), it won't be affordable to low income households, because it's linked to market rents and market rents are simply unaffordable in those areas.
So a bit more will be needed if the government really wants to help the hardest hit 'just about managing' group in high cost areas of the country. What might this look like? Well, at the next Budget, we'd love to see the government also invest in homes at genuinely low rents - these can give low earners breathing room to build up savings, and give them security. It could be social rent, or it could be a Living Rent - rents linked to 1/3 of a low earners salary, with a route to home ownership - as Conservative campaign group Renewal advocated in their proposal for 'Rent to Buy' homes.