Many photography enthusiasts will have been unable to visit the recent Syngenta Photography Award exhibition, held at Somerset House in London.
Unfortunately, the exhibition was shown only for five days, from 17 - 21 May 2013, meaning many people around Britain did not have the time to get into London to view the works on display. The quality of the photographs and themes covered warranted a longer exhibition.
This is the Syngenta Photography Award's inaugural year and the theme of the contest "Rural-Urban" enabled photographers to explore a broad range of issues and tensions.
Many of the images on display had a hard-hitting, documentary edge. Works by 50 photographers were shown in the exhibition at Somerset House, a venue with a long-established record of showing high quality photographic work.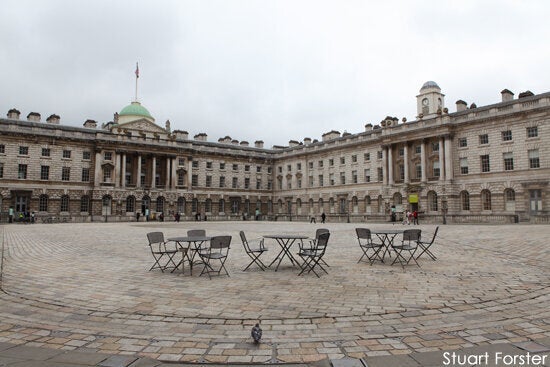 One of the stated aims of this award is to stimulate dialogue relating to key global challenges. The images brought focus to tensions caused by issues such as migration, deforestation and sprawling urban environments. They also helped highlight some of the challenges posed by producing food, developing sustainable infrastructure and building more environmentally friendly cities.
More than 450 photographers competed in the Professional Commission side of the 2013 Syngenta Photography Award. Jan Brykcznynski, from Poland, Mimi Mollica, from Italy, and Pablo Lopez Luz, from Mexico, were named as the three winning photographers. Each won funding for a photography project.
The Open Competition drew 2,000 entries. The jury, chaired by William A. Ewing, selected André François, from Brazil, Holly Lynton, from the USA, and Vitaliy Popkov, from Ukraine, as the winners.
One of the most powerful aspects of this exhibition is how it emphasised the challenges likely to be faced over coming decades.
By 2050 the world's human population is expected to reach nine billion. Six billion people will live in urban areas by then, if current trends continue.
A century ago the world was predominantly rural, with seven times as many people living on the land than they did in towns and cities.
Slogans in the corridors of Somerset House provided stark facts relating to urban growth. "Every 10 days the world's urban population increases by 1.6 million," stated one. "A billion people live in urban slums," read another.
Predictions suggest that humans will need to produce more food over the next 50 years than has been grown over the past 10,000.
Yet, worryingly, urbanisation and erosion means that, on average, an area of farmland equivalent in size to a football field is lost every second.
Around 7.3 million hectares of forest are felled each year, contributing to the world's greenhouse gas emissions and reducing capacity to absorb carbon dioxide.
Images from Iceland, Senegal and Mexico, plus a number of other countries, helped bring these issues into focus and stimulate wider debate about the state of the world and our environment.
The Syngenta Photography Award Exhibition is no longer on display at Somerset House but it can still be viewed online.
Find out more about the Syngenta Photography Award on its official website, which includes an online exhibition of winning entries.