Varanasi, one of the world's oldest living cities, is situated on the banks of the River Ganga (the Ganges) and has a magical attraction for photographers. Few destinations offer quite as much to people looking to capture images of India's ancient heart and spiritual soul.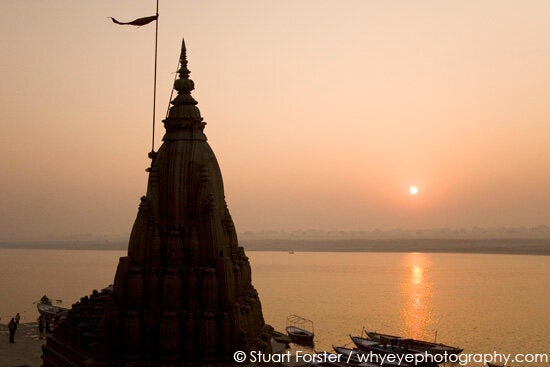 Life in Varanasi can be traced over 26 centuries. I found it thrilling to be at such a heritage-rich site while attempting to capture images depicting how the city looks and feels.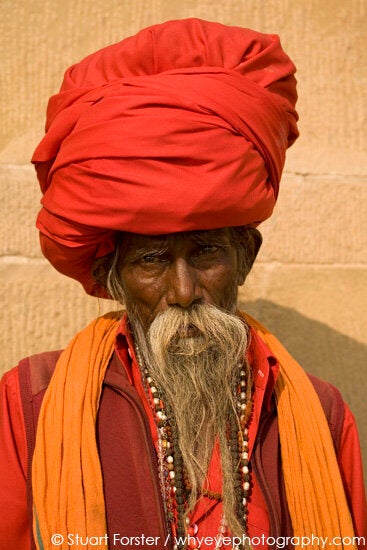 Buildings have sprouted ad hoc since the banks of the holy river were first settled. The warren of narrow lanes in Varanasi lends much to the appeal of street photography here.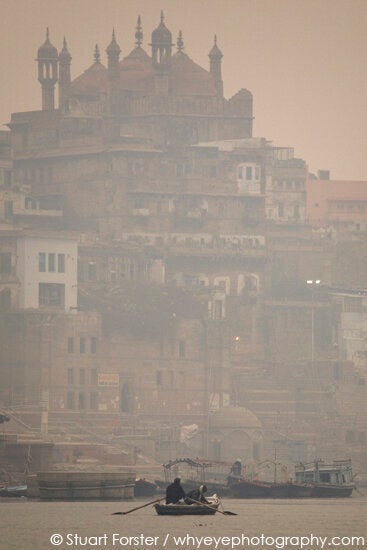 Life unfolds in the alleys much as it has for centuries. Residents and pilgrims have seen so many tourists that they have developed an indifference, or perhaps a necessary tolerance, to people pointing cameras. Observing people going about their daily activities, I found that candid photo opportunities arose.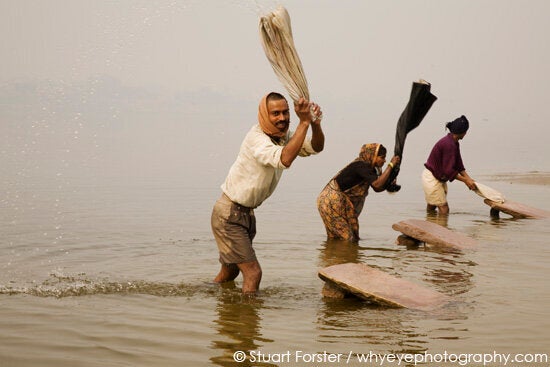 The narrow lanes of Vishwanatha Khanda offered respite from the sun during the hottest part of the day. I worked the shadow into compositions, highlighting my subjects against the darkness or making them emerge enigmatically from areas of low detail.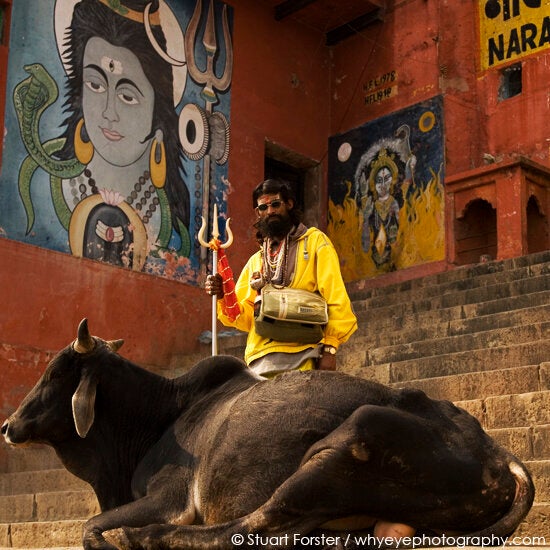 That said, the low light levels in the alleys introduced the risk of shake on hand held images. I found that using flash in the lanes detracted from the mood of my shots. Carrying a tripod helped in my quest for atmospheric shake free images of the oldest streets in Varanasi.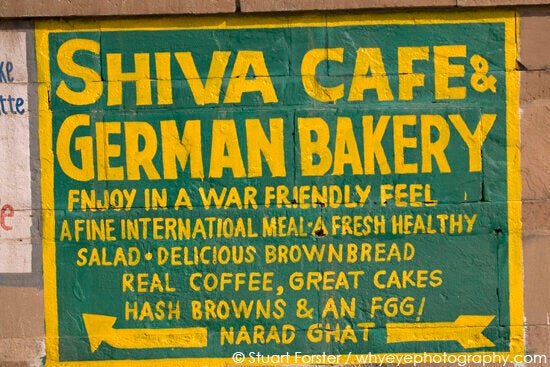 Fast prime lenses such as a 50 mm f1.4 are falling out of fashion in favour of more versatile zoom lenses but, in the low light of lanes here, you might find that packing such a lens brings rewards.
Religion has played an important role in Varanasi's evolution. It was a centre of Buddhism and is now one of the most sacred spots for Hindus. Talking to locals I learned it's regarded as the holiest of the tirthas - a place where the divine descend to earth and devotees can gain access to the gods and goddesses - so the city is also known as Kashi, or the City of Light.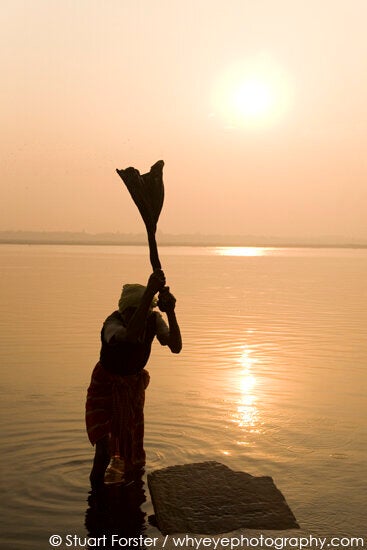 Like many photographer before me I sought to capture rituals, devoted faces and pilgrims and believers drawn to the holy Ganga river to bathe.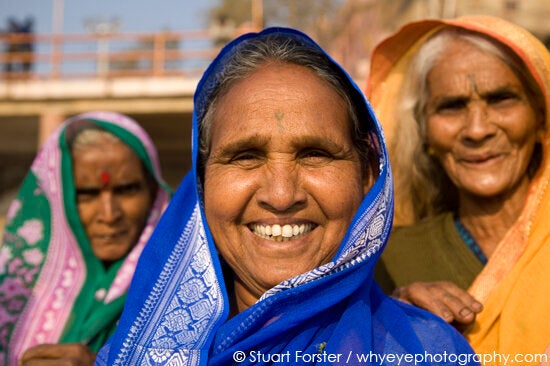 One of the strongest images of Varanasi is that of the ranks of devotees performing cleaning rituals on the ghats - the banks of steps or landings - located by the Ganga.
Early morning trips out onto the Ganga represent a pilgrimage of sorts to photographers keen to get a better angle of the devotees. The boat rides are a must if you want to pick out images of the palaces, temples and pavilions that line the river bank.
Don't expect to be the only person with a camera though, especially in the months from October to February, as Varanasi is a popular destination with tours. I found this worked in my favour, as bathers were so fused to clicking cameras they were unperturbed by my presence.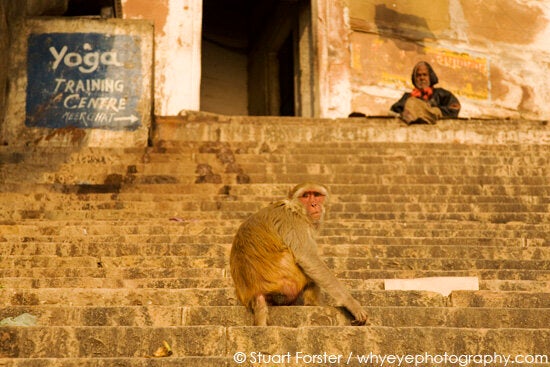 Watch out against paying too much for your boat trip though, as touting around Dashaswamedh can lead to exaggerated prices; be ready to haggle in order to secure a price both you and the boatman find acceptable.
Ensure you take your time on the ghats, giving yourself an opportunity to get closer to people and carefully compose photographs capturing the unique mood of the city. This is what makes Varanasi so unforgettable to many travellers.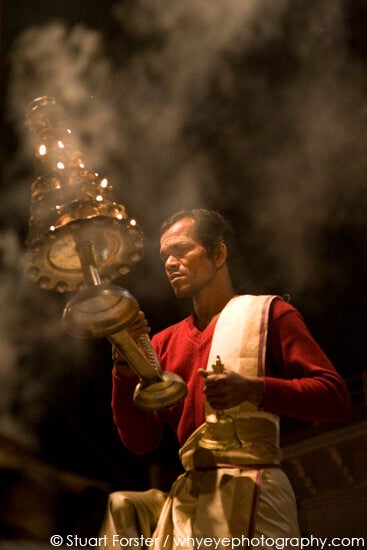 "Otherworldly. An atmosphere I have never encountered anywhere I have travelled in the world," commented Alan Guy, from London, when describing the mood.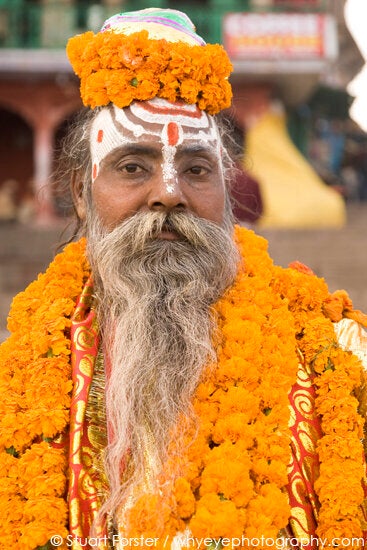 The proximity of life and death help create that unique atmosphere. Some photographers believe that anything in a public place can be photographed, others urge caution about shooting images of the cremations and the people gathered there.
The debate regarding what a photographer can morally shoot, especially when it comes to death rituals and grief, can be long and hard.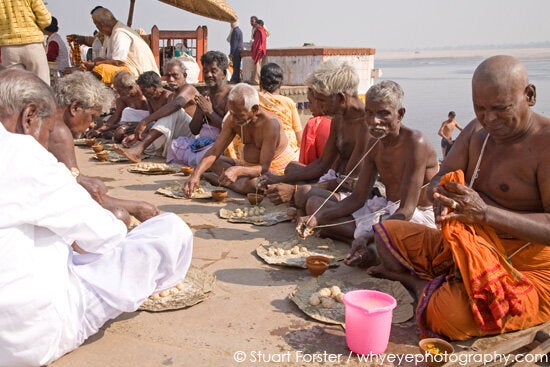 "You have to have good judgement and respect," commented a woman named Jenny from Los Angeles. She expressed the view that cremations, and even shots of people bathing along the Ganga, should not be photographed, out of respect.
The presence of elderly people and widows seeking alms near the temples of Varanasi is also a subject that can lead to a moral debate. Some people would prefer not to see poverty and human suffering.
Images of begging and poverty are, in foreign eyes, often used as a stereotyped representation for India as a whole. In part this is due to street and documentary images from previous generations.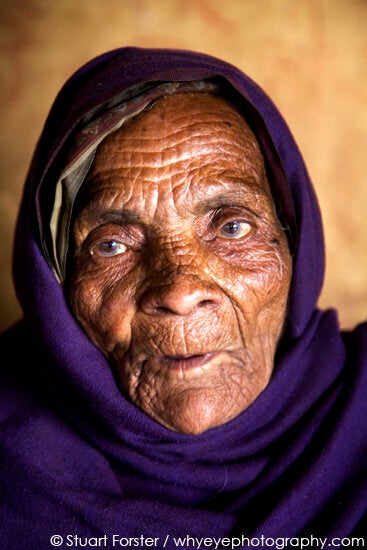 I think that contemporary travel photographers have to ask themselves whether such images are fair and representative.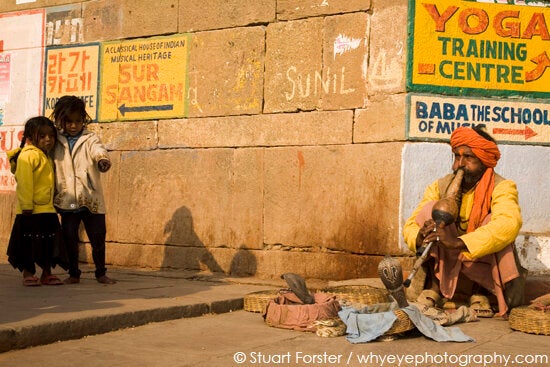 In the right light, a beggar with a smile or wistful look can exude a charm and humanity that transcends poverty. But beggar pictures in themselves are often flat, disenchanting and lead only to negative associations.
I found many positive images of India in Varanasi's long-established classical music scene. The depth of musical culture in the city is reflected in the number of great tabla and sitar players.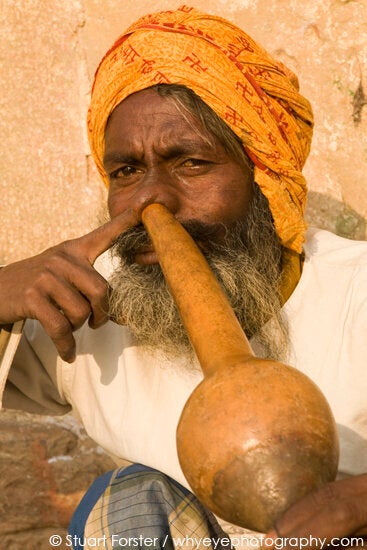 Musical festivals such as the Dhrupad Mela (February or March) and Ganga Mahotsav (October or November) offer good opportunities to photograph masters performing.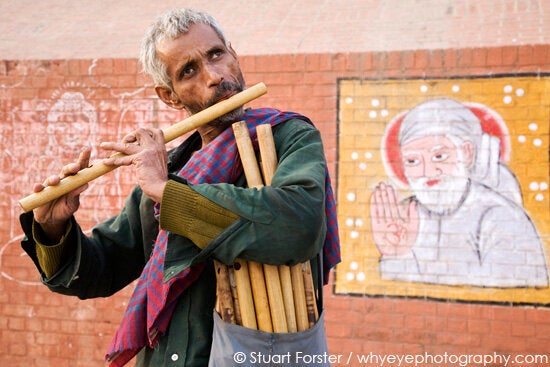 The ghats and narrow streets of Varanasi are awaiting your footsteps.
Travel and heritage related information is also available on the Incredible India! website.