On 15 June 2013, two Saudi women's rights activists, Wajeha Al-Huwaider and Fawzia Al-Oyouni, were sentenced by the District Court in Al-Khobar, Saudi Arabia to 10 months in prison and banned from traveling outside of the country for two years following completion of their prison terms. Their appeal is on Friday 12 July.
In 2011, Wajeha and Fawzia responded to a plea for help from Nathalie Morin, a Canadian woman. They received a text message saying that Nathalie and her children were locked in her house and in need of food.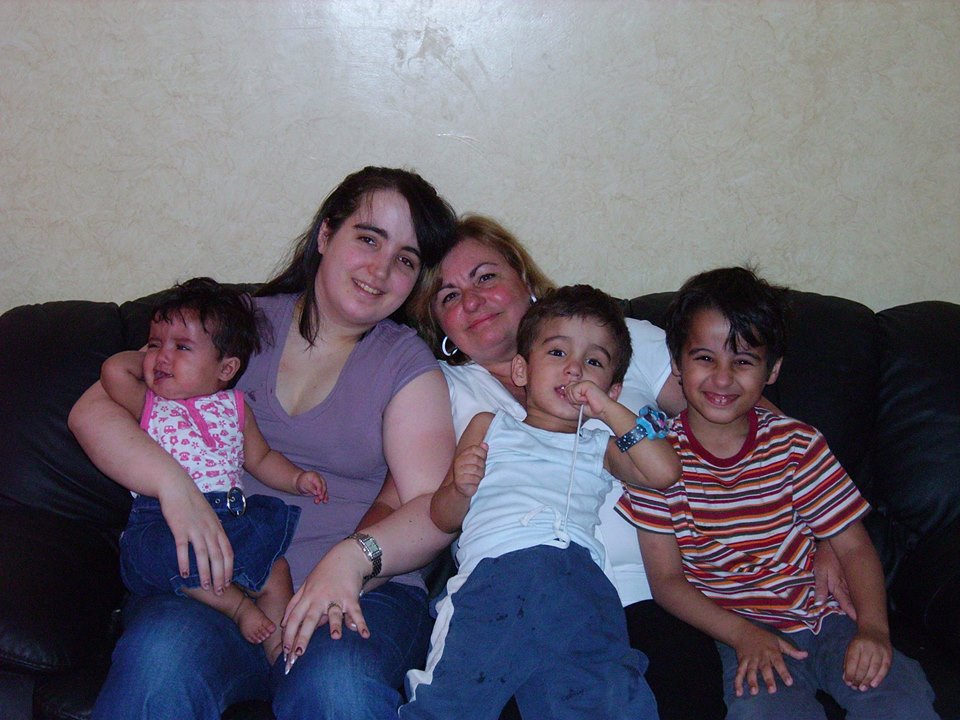 Nathalie Morin and Family, 2009, © Johanne Durocher
Upon arriving close to Nathalie's home, they were confronted by police and arrested. The charge they were ultimately convicted of was "supporting a wife without her husband's knowledge, thereby undermining the marriage."
The allegations against Waheja and Fawzia are false.  They did not conspire to turn Nathalie against her husband or attempt to convince her to abandon him.  In fact, they have never met her.
On her blog, Nathalie states: "I am sorry for what's happening to madam Wajeha Al Huwaider and her friend." She suggests that the "two Saudi women find themselves in a serious legal problem with jail just for trying to help me ... there is no evidence for the charges that are against her [Wajeha] and her friend.  What happens is unfortunate, unhappy and scandalous." 
Even with Nathalie's words of support and confirmation of the women's actions, Waheja and Fawzia face an uphill battle to get their unjust and unwarranted convictions overturned.
They are in the process of filing an appeal, which is due on 12 July, after which time the Appeals Court will make a decision whether or not to uphold the sentence.
It remains unclear whether the activists were victims of a set-up because of their past human rights work and the critical stances they have historically taken against the Kingdom's restrictive laws and overall treatment of women. The harsh sentences against them seem to indicate that the Saudi authorities are more concerned with punishing and silencing those who strive to protect and advocate for human rights, rather than actually addressing human rights abuses - a violation of international law.  
The women have been targeted by police for years for their campaigning and now find themselves at the mercy of the system they have fought so tirelessly to change.
According to reports, this is also the first time in Saudi legal history that a travel ban has been imposed in a case involving domestic issues.  This case and the system of lifelong male guardianship of women in the Kingdom, clearly illustrate that protecting a husband's dominant, possibly abusive position in the family is more important than ensuring his wife's well-being, and that those who try to fight against discrimination and violence against women might well themselves be targeted.
In Saudi Arabia, women are banned from driving, from traveling without the permission of a male guardian, have restricted access to education, and [although this is hopefully due to change soon] can be married off at any age by their guardians. 
Wajeha and Fawzia urgently need your help. Equality Now is campaigning for the expunction of all charges against them, for concrete measures to protect women at risk of - and being subjected to - domestic violence, for an end to the system of male guardianship and to protect and promote the right of human rights defenders to peacefully advocate for human rights. 
You can also help support these brave women by creating a groundswell of support and tweeting the following message: '#Saudi Arabia: protect don't prosecute activists Wajeha and Fawzia #SaudiJustice #JusticeArabie #عدالة @equalitynow'.