What did you want to do when you were five years old? I wanted to be a driver of a big red London bus. I thought that would be the best job in the world. As I got older my thoughts changed slightly.
When I was twelve my world fell apart. My mother died from a brain haemorrhage. Now it was just the four of us, my Dad and my younger brother and sister. After a year my Dad remarried, we moved away and started a new life. It was not a good life. I left home as soon as I could at sixteen, moved in with my friend's family, left school, and then after a year moved to London on my own.
I worked for 3 years, then got married. I had three children by the age of twenty-three. Unfortunately at 25 my marriage broke down, I became a single parent with 3 small children. We moved to a council estate in Brixton and our lives began anew.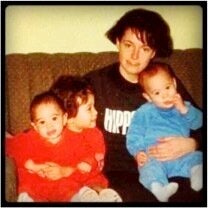 Once we had settled in and I'd found a school and playgroup places I spent a year studying maths at Southwark College. To my surprise I came joint top of the class with my friend Lorna. Spurred on by my success I applied to study computer science at the local university, London South Bank, and was accepted.
The first year at university was hard. I dropped the kids at school and rushed to classes in the morning, then left at 2pm to pick them up from school. It gradually got a bit easier over the years and I finally gained a BSc (Hons) in Computing Studies, I then applied and was accepted for a PhD in software engineering.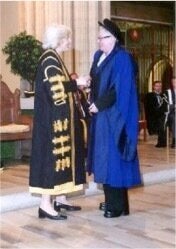 My PhD was hard but fun. Before I finished I applied for a lectureship, I applied and got the job. I had a salary for the first time in many years. To celebrate I threw away all our clothes with holes in them, and bought us all new outfits. Finally I was providing properly for my children and taking us all out of poverty.
Carrying out research for a PhD in computer science and going to academic conferences I was very much in a minority as a woman. I had several unpleasant experiences, a couple which left me feeling absolutely mortified. I then went to a "women in Science" conference in Brussels. It was incredible. I came home and set up the UK's first online network for women in tech called BCSWomen which has now been running successfully for fourteen years.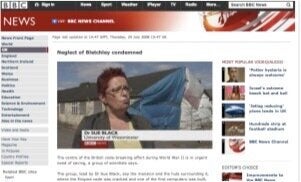 In 2003, while I was Chair of BCSWomen I went to a meeting at Bletchley Park the place where the codebreakers worked during the Second World War. Their work shortened the war by two years, potentially saving twenty two million lives. I found out that thousands of women had worked there during the war and determined to get an oral history project launched to capture their stories. At the launch of this project in 2008 I found out that Bletchley Park itself had financial difficulties. I started a campaign to save it which took several years and involved thousands of people, but was eventually successful. I've written a book about the campaign "Saving Bletchley Park" which will be out in November 2015.
At home: I had another gorgeous daughter in 2004, twenty years after having my first daughter. I highly recommend a twenty year age gap between children, it provides you with great babysitters. I have also now met a wonderful man that I adore.
At work: I became a Lecturer (Professor), Senior Lecturer, then Reader at London South Bank University. In 2007 I became head of department at the University of Westminster. I worked there for three and a half years before moving to an honorary position at University College London.
Much of my time now is focused on running my charity #techmums which is all about teaching tech skills to mums in disadvantaged areas. I want to help mums and their families, especially those living difficult lives on low incomes - as I was 25 years ago, to have the benefit of a tech education.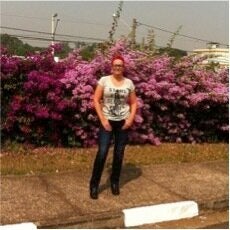 I also spend a lot of time writing and public speaking. I've spoken at lots of interesting places from the the United Nations in Geneva to Brazil and even on a soapbox on the South Bank of the Thames for Soapbox Science. I've been named one of the top women in tech in the UK and Europe. It's all a far cry from a couple of decades ago.
My Career and Life Advice
That was a very quick run down of my life and career over the last 50 years! With that in mind, here's my distilled advice for a successful career + life:
1. Follow your passion - If you don't you will ultimately be disappointed
2. Trust your gut instincts - no one in the world knows what's best for you more than you do
3. Work hard, but not too hard - family and friends are important, don't neglect them
4. Ask for help - don't be scared to ask, and if you are, do it anyway
5. Don't give up - shit happens, if you want to finish the race keep jumping the hurdles.
This is such good advice I think I'm going to start following it myself...
pan-European programme that identifies, encourages, develops and showcases
women in leadership positions within the technology community. The aim is
to inspire a new generation of female leaders and entrepreneurs across
Europe and indeed worldwide, leading the charge to affect meaningful and
Popular in the Community