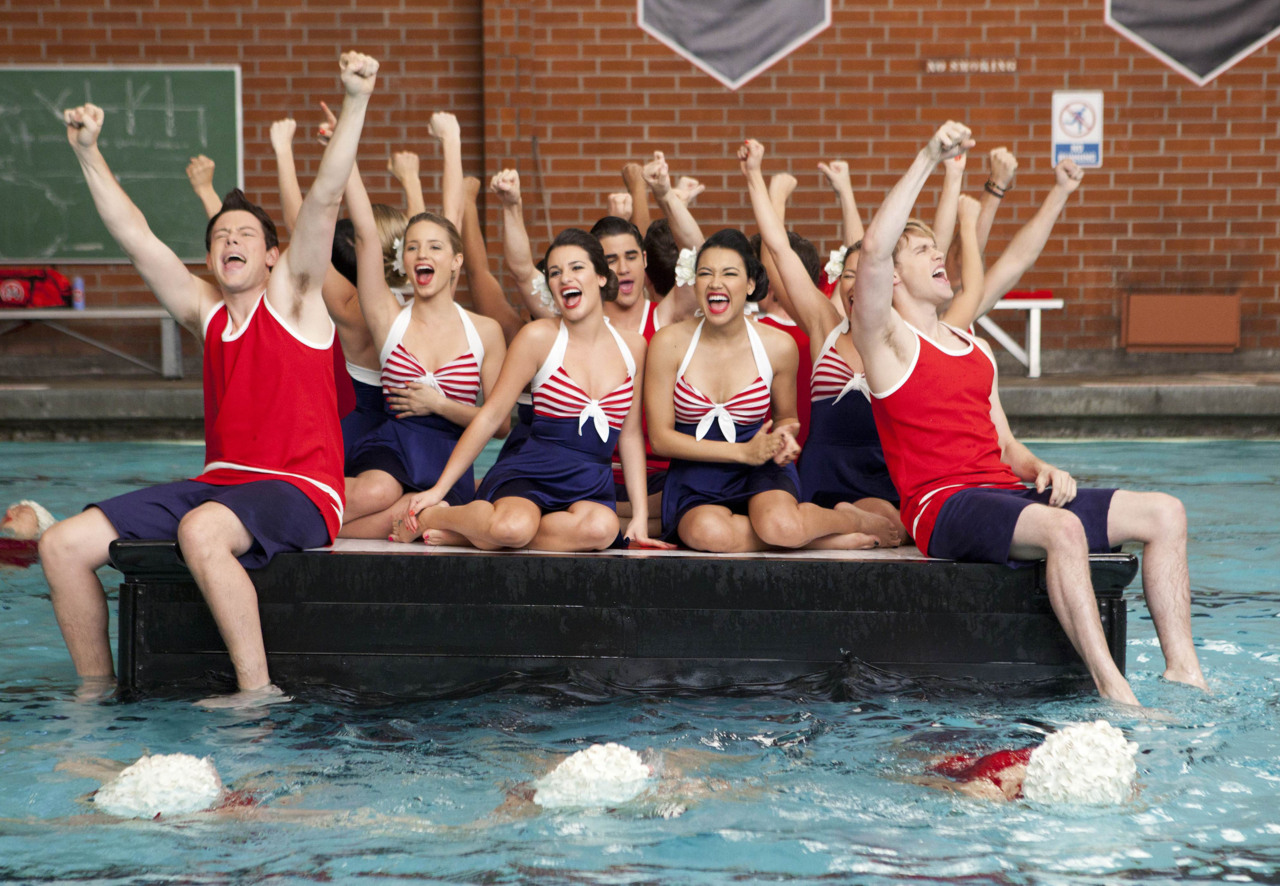 After a small break, Glee returns to Sky1 the 1 of March. The show is currently on a 7-week break in the US and will return for the last 7 episodes of the season the 10 of April.
If you follow the show through Sky1, the last episode you've watched is the Christmas special, titled 'Extraordinary Merry Christmas'. The next one, 'Yes/No', is one you should not miss, because it starts a series of decisions (some better than others) that will have consequences to be dealt with from now until the end of the season.
What you should look forward to
New characters: In true Glee fashion, the next episodes will introduce new characters: a new swimming coach, a new Spanish teacher and a new student (played by The Glee Project winner Samuel Larsen) will join McKinley High School. Helen Mirren will also make a very special appearance.
The Berry Family: We will finally get to meet Rachel's dads, played by Jeff Goldblum and Brian Stokes Mitchell, who are by far the funniest addition to the show.
One surprising come back: An old recurring character will come back to give Kurt a surprise, which will eventually prompt one of the most moving and poignant stories this season.
Going to the chapel of love: Two couples are getting married. Will and Emma have been talking about it for ages. The other couple's decision is as unexpected as it's rushed, and it'll be revealed right at the end of Wednesday's episode!
Tribute episode:'Michael', an episode dedicated to Michael Jackson, becomes Glee's fifth tribute episode. It features nine musical numbers, recreating some of the most iconic videos but also reinventing some of the songs, such as 'Smooth Criminal':
Valentine's Day episode: 'Heart' is one of the best episodes from this season and it features really lovely storylines for all the couples of the show, specially the one involving Brittany and Santana.
Life after college: some of the glee-clubbers will find out their fate about their college applications, which will give them a new perspective towards life.
Huge shocker: co-creator Ryan Murphy wasn't lying when he described the last episodes of the season as heart breaking. Prepare the tissues!
Glee recently became the 8th biggest digital artist of all time, according to The Hollywood Reporter, alongside artists like Rihanna or The Black Eyed Peas, with more than 32 millions of downloads. This only adds up to platinum albums, Billboard records and Grammy nominations, making Glee one of the biggest mainstream music phenomenon of the past few years.
Glee returns this Thursday at 9pm on Sky1.