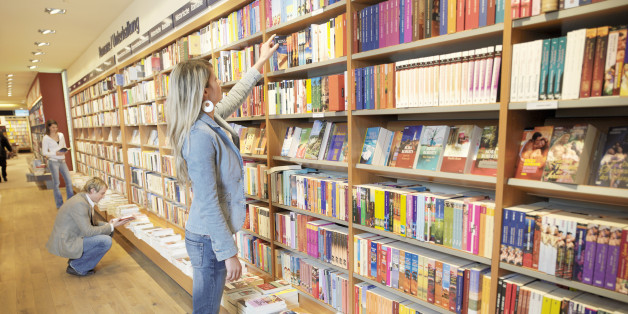 Getty
'Bookshops are time machines, spaceships, story-makers, secret keepers, dragon tamers, dream catchers, fact finders and safe places' - Jen Campbell
Book shops can create a spell on you. It transfuses in you the magical feeling of exploring unknown worlds, of experiencing the trials and triumphs of losing and winning everyday battles, and of witnessing the invincibility of love. In a book shop you can be anything and everything. They showcase knowledge; warm rich words and deep thoughts. They are chroniclers of time, carefully documenting the rhythms of history that effects each one of us and the nation altogether. Old bookshops are chemical factories where the breakdown of cellulose and lignin in paper makes the aura fragrant of vanilla flowers and almonds.
And it is with this motley of feelings that I entered Karachi's oldest book shop, The Pioneer Book House, standing tall on MA Jinnah Road since 1945. The road itself, the oldest and perhaps most important in the city runs through the city to the docks. The book shop's close proximity to the city courts makes it a heaven for books on law and other official government publications. Entering the squeezed ground floor of the book shop was like travelling in a time capsule to the past with the place bustling with old and young readers alike queuing up to feed their voracious appetites for knowledge. But the vagaries of time led to a fall in customers, financial difficulties and eventual decline and deterioration. Mr. Zafar, the owner of the shop grew despondent of the failing business in equal proportions and decided to close it.
It was almost God sent that internationally acclaimed author Maniza Naqvi, after reading an article in a local newspaper about the book shop closing down found it her calling to stop it from doing so. A sense of belonging engulfed her as most of her novels are set in old town Karachi, the same area where Pioneer Book House is located. Having never visited the book shop nor known its owner, it seemed an arduous task to say the least. But as they say where there is a will, especially that of a dedicated soul, there is a way. She not only managed to convince the owner not to sell it but personally swept the bookshop, fixed the lighting to make the place alive and rearranged the upper floor from a huge storage space into a spacious meeting space for book readings and an art gallery. Besides books on law she added books on Urdu and English fiction. Her narratives on social media generated an interest and following and resulted in the book shop being a venue for this year's Karachi Biennale. "I think I have thrown at this effort everything that I have to give to it from sweat, to my writing skills, to my work experience in development, marketing and management, a small bit of financing, books of off my own bookshelves, my creative instincts, and my social capital and networks", Maniza shared with me.
Authors like Maniza have championed causes to save bookshops around the globe. In 2013, British novelist Michelle Lovric and Strega Prize-Winner Tiziano Scarpa were amongst a large group of authors backing a campaign to save Venice's bookshops. The book shops were endangered due to rising rates and rents. Only a year later in 2014, best-selling crime writer James Patterson announced he is making a £250,000 donation to help independent book sellers in the UK and Ireland. More recently, New Beacon Books in London, UK's first book shop on black British history was appealing for help to secure its premises. Founded in 1966 by Trinidadian John La Rose and his partner Sarah White the book shop soon became a hub for activism, education about black history and hosted its very own independent publishing house.
Bookshops that have passed the test of time are heritage spaces. Undoubtedly, that creates a need for institutions to come forward and protect them. A key example is that of Hatchards, London's oldest bookshop existing since 1797. It occupies Building 87 at the world-famous Piccadilly Street for the past two centuries. Perhaps one of the key factors behind its survival has been the owners' ability to forge links between themselves as booksellers and publishers and the royal households of Britain and Europe.
But ultimately, at the end of the day, it is up to us, the readers to save our book shops. It is our duty to protect and cherish them. Books light up our lives. Perhaps Charles William Eliot said it best. "Books are the quietest and most constant of friends; they are the most accessible and wisest of counselors, and the most patient of teachers."