Green Man Festival is is over for another year and what better way to celebrate than by shining a big strobe spotlight on my top ten take aways from the Welsh mountains this time round. Looking forward to seeing you there in 2013: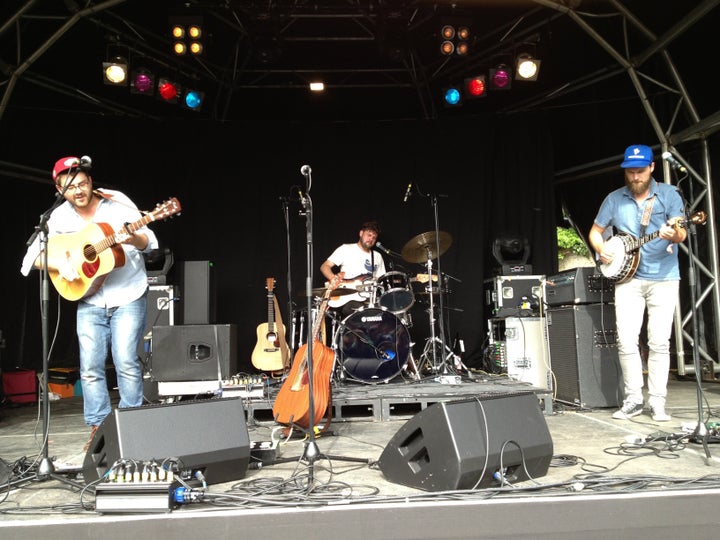 1. Bear's Den are spectacular live. If you've not yet entered the den, get in soon... and take some honey to keep those beautiful beardy boys sweet.
2. Take two handfuls of musicians, add in a dash of trumpet, mandolin, guitar, harmonica, violin, musical saw, flute and drums, bind with harmonies galore and melodies to get you a hip-hopping around the dance floor and you have yourself the one and only Cocos Lovers.
3. If you find yourself in the Rough Trade tent itching to buy an album, go for experimental indie rock duo Buke and Gase's wee number. This quirky Brooklyn pair have an album I can't possibly name as its front cover is written entirely in code - just the thing to while away the hours while sitting on a grassy knoll.
4. Going 'full circle' with Half Moon Run is well worth elbowing yourself to the front of the barriers for.
5. The Jungle Book is perfect for a Sunday morning chillax. You're in a cinema tent, in a field, drinking coffee and singing about the 'Bear Necessities'. Enough said.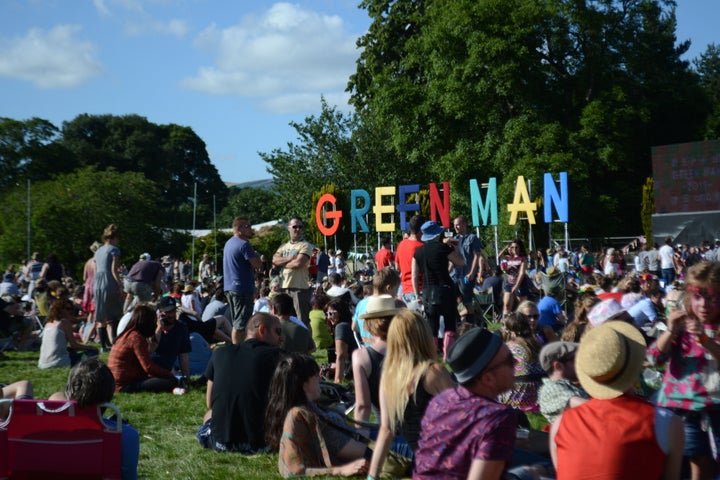 6. If you want to be transported to new musical heights, go see Mercury nominated Portico Quartet. You think you can imagine hypnotic minimalism, then you hear this East London loveliness and thinking goes out the window.
7. Nuala Honan's stage presence is enough in itself to make you fall in love with her before she even starts singing. Then she does. And it's wonderful.
8. When the hour hits 3am and you've been dancing in the Chai Wallah's tent for several hours non-stop, there's nothing quite like a bit of tea and cake at the volunteer-run Community Café to restore your energy before returning to the dance floor.
9. In 2011, Ben Howard blew the Walled Garden stage audience away. Only two years later and this Devonshire lad's doing the same again only this time he's headlining to 10,000 people in his last performance before he and his band head into hiding to get album number two underway.
10. Green Man always rewards the adventurous. Whether it's an energetic drum performance in a sunny field, late night capoeira-inspired revelry under the stars, an unsigned band on the Green Man Rising stage or an impromptu jam in the courtyard, you will only benefit from lots of exploration.
Related