Emirates Wolgan Valley Resort and Spa, is a conservation-focused resort nestled deep in the Blue Mountains in a dream world of its own. A 4,000 acre carbon-neutral conservation and wildlife reserve dream world of its own, to be exact! In fact, you feel like you are doing a good deed just by coming here! There are several ways to get to this hidden oasis. By planes, trains, automobiles and if you feel like being super swish, by helicopter. My travel buddy Jill and I arrived the scenic route by the more mundane mode of transport - an economy rental car. But there was nothing mundane or economy about our destination. Wolgan Valley is truly upper class. Greeted at the main gates by two friendly guards, we were told to park our econo-wagon and wait in the mini lodge for someone to come and get us. The 'world's friendliest staff member' (this is now an official title in my book) picked us up, swung past our car - stealth like - grabbing our bags almost without stopping, and took us on the bumpy three-minute ride through to our nirvana. There may well be several ways to GET to Wolgan valley resort, but there really is only one way to leave. And that's via cloud nine.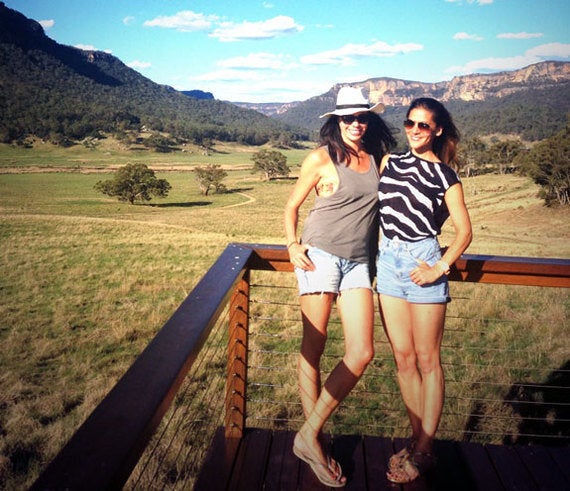 Ushered from car to lobby, like Beyonce and Jay Z, check-in was a breeze and a sip of 'Falls Wines sparkling Brut Reserve'. I know this exact name, because it was so delicious I took a photo of the bottle. You can take the girl out of Ireland eh...?! Golf buggies escort you to your room. I say room. But I really mean 'bungalow' so sumptuous and large, it's safe to say I've lived in places smaller than the walk in closet. All of the 40 'bungalows' sit in a perfect line, standing to the attention of their new residents and ensuring that not one inch of your incredible view of the Blue Mountains is hogged. Opening the beautifully crafted stained-glass door panelled door to our new digs - Number 37 STRINGYBARK - an abundance of natural stone, timber and fabrics greeted us, as though we had morphed with the view outside. On closer inspection we noticed the outside really IS brought inside - in the form of a private swimming pool in our suite. Everything in the mini bar is free apart from the champagne, so feel free to open the wine and chomp on the Kettle Chips and Maltesers to your heart's content, and watch the 'roos' linger outside your window, until you can prize yourself away for lunch.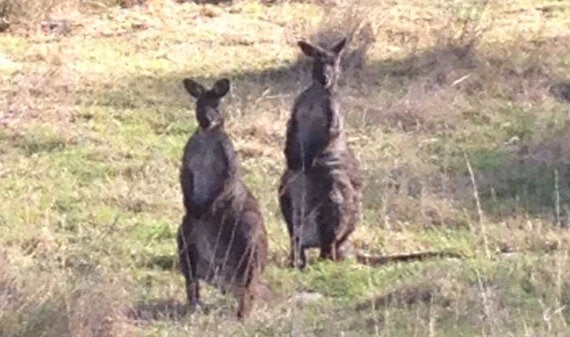 Lunch at Wolgan is a delight. Perched on the open veranda, it's hard to look at the menu when you are surrounded by the awe inspiring scenery. A chalkboard informs you of the "WOLGAN FOOD PHILOSOPHY - Seasonal regional Organic where possible". It would appear that anything is possible here at Wolgan, well according to the 'Best Waiter in the Southern Hemisphere' (another official title in my book) Shane. Shane lets you in on the secret that you can have anything you want, and that goes for dinner too. Want two starters and a desert? No problem. Two mains and a starter? No probs. Two deserts and nothing else? Your wish is their command. Try the Wolgan Caesar salad Quatra Stelle Proscuitto on sourdough or pan roasted ocean trout, shaved fennel balsamic and sunchokes. Dinner is another affair altogether. This event goes down in the massive barn-like homestead, around 'The Worlds Largest Fireplace' (yep, you guessed - another of my personally awarded official titles).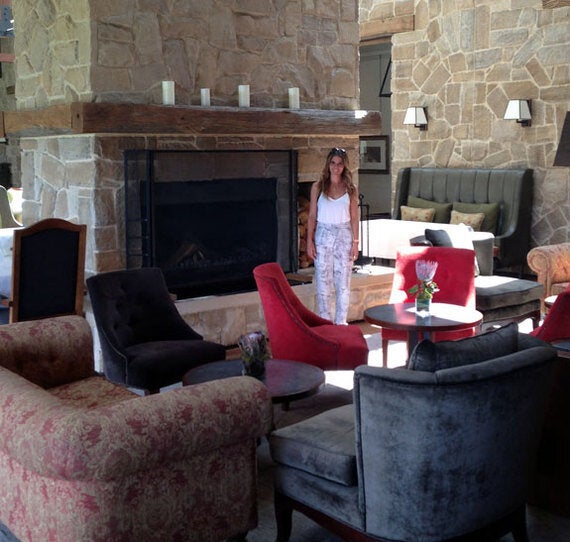 Shane was on hand again to offer a six-course tasting menus or order à la carte. Try the Tuna with cucumber foam with ribbon, baked sweetbreads, the barramundi and the Shogun Wagyu fillet. But be sure to leave some room after dinner for a trip to the wine and cheese ROOM. Yep, a whole room dedicated solely to the aforementioned. Lock me in please and throw away the key.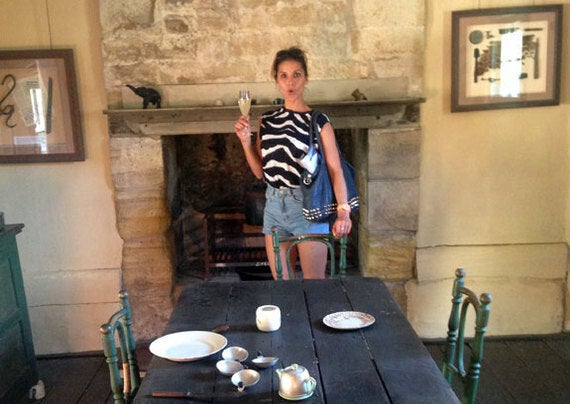 The Timeless Spa is aptly named as time stands still in this quiet corner of the resort. I was greeted by Kayleigh, who it seems is blessed with wands and not hands. With those wands of hers, she spent an hour lavishing my face with SODASHI products, which are all natural and native to Australia. I fell asleep as i was being slathered in chamomile/lavender cleansers, rose face mist, a skin boost, marine mineral face and eye mask and rejuvenating serum. It took a gentle nudge from Kayleigh to wake me up and take me back to reality and indulge, like a cast member of the Walking Dead, in a divine granola and yogurt parfait, and array of herbal teas.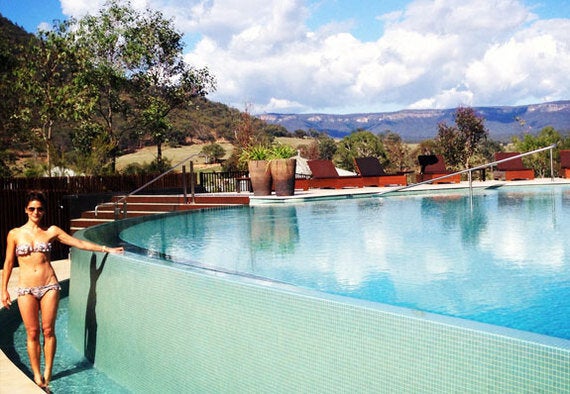 The hotel's field guides are a friendly bunch of chirpy knowledgeable lads who ooze passion for this place. On one of the many guided tours they'll spurt 20,000 years worth of aboriginal history, knowledge about the wildlife - a plethora of wombats, wallabies, wallaroos or kangaroos, and finally leave you at the the 1832 early original pre aboriginal homestead which Emirates have carefully preserved. As if by magic, which is how most things happen here at Wolgan, waitresses with trays of champagne and canapés are there to meet you so you can take in the wonderful historic artifacts over a tipple. My kinda tour, my kinda place.
The only problem with Wolgan Valley, is hitching a ride from Cloud 9. No-one wants to leave.