Between the rolling vineyards and aqua seas of the Cote d'Azur, perched just below the picturesque village of Ramatuelle, you'll find La Reserve - the chic wellness retreat of St Tropez. Walking through the sliding glass doors with panoramic views of the Mediterranean beyond feels like entering a sleek private member's retreat. A popular body and mind escape for the French elite - Karl Lagerfield is said to have a second home here.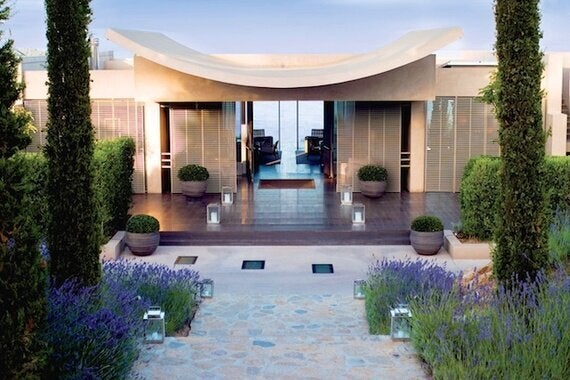 Michel Verbier's retreat spans 16 hectares of pine and olive forests, manicured lawns and aromatic lavender & rosemary gardens. Scattered 4 - 6 bedrooms villas sit in the hillside below the 'palace' and hub with 16 super luxe rooms and suites, infinity pool, a Michelin starred restaurant, cocktail bar and state of the art spa.
The Room: Deluxe Studio 51 - a large open plan studio suite with a stylish décor of taupes and creams leads out to a private garden with loungers and vineyard views. The sandstone galley bathroom sports a huge double monsoon multi shower, Jacuzzi bath and there's a generous selection of La Reserve own brand products for an in-room pamper. A mini bar with complimentary soft drinks, herbal teas and a Nespresso machine are part and parcel and a gift of local rose wine from the vineyard just across the bay adds a welcoming personal touch.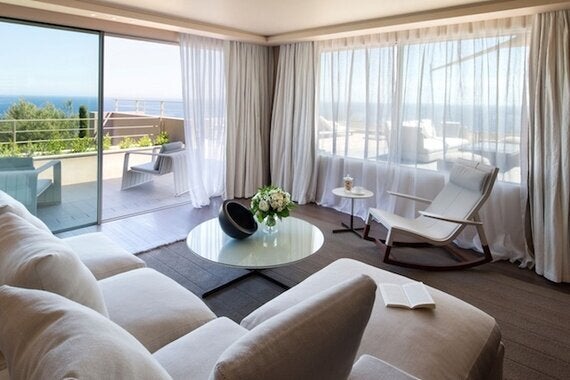 The Spa: La Reserve Spa is a crisp, clean contemporary vision in white. White orchids and scented candles create a fresh uplifting ambience - airy treatment rooms look out on the beautiful gardens and outdoor relaxation area where you'll find high end glossies to peruse between pampering.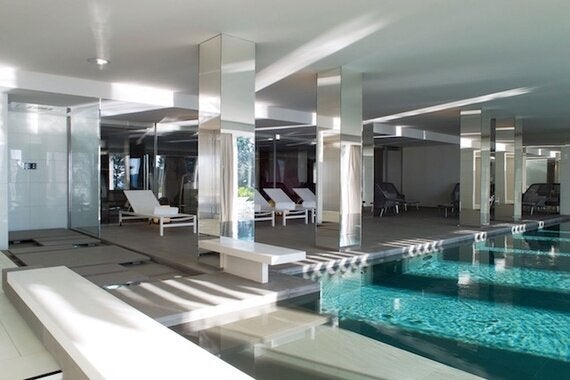 Other Facilities Include: An indoor swimming pool with aqua bikes, a state of the art gym, aroma steam, Balneotherapy suites, manicure and pedicure suites.
The Treatment: The Better-Aging Body Massage combines holistic relaxation and lymphatic drainage. Using coconut and almond oil, therapist Jules works on tense muscles and chakras (energy channels) to relieve tension and achieve maximum relaxation and balance. A full lymphatic drainage (light pressure point) massage follows to release blockages, reduce puffiness and stimulate skin oxygenation. 80 minutes later I'm left feeling lighter, relaxed and energised.
Other Treatments Include: Crème del Mer facials, anti-ageing packages, osteopathy.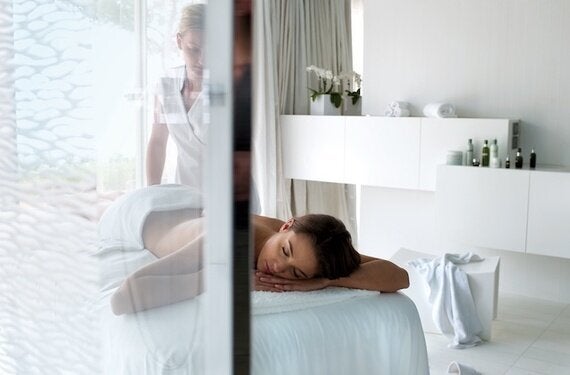 The Bootcamp: The Nescens Bootcamp begins with a consultation and check-up covering everything from eating habits and nutrition to physical strength and joint health. A bespoke exercise regime and diet prescription is followed by a chat with passionate chef Eric Canino to discuss any food allergies or preferences. All the calorie counted bootcamp menus are prepared without the use of dairy and refined sugar and they're all 3 course options so you can enjoy the ritual of eating after a day of workouts.
Outdoor fitness is encouraged by the bootcamp personal trainers - activities include cycling, aqua cycling, swimming, Nordic walking and - my favourite - coastal group hikes along the stunning nearby cliffs. Busy days begin with jet showers and muscular awakening sessions and wind down with relaxing treatments such as Balneotherapy, aromatic wraps and 'better-ageing' massages and facials - a gentle, effective and beautifying bootcamp, in luxurious sun-drenched surroundings.
To Eat: Celebrated Michelin starred restaurant La Voile incorporates local ingredients to create healthy menu choices - try the poached sole filet, avocado tartar, spinach and Gambero Rosso ravioli.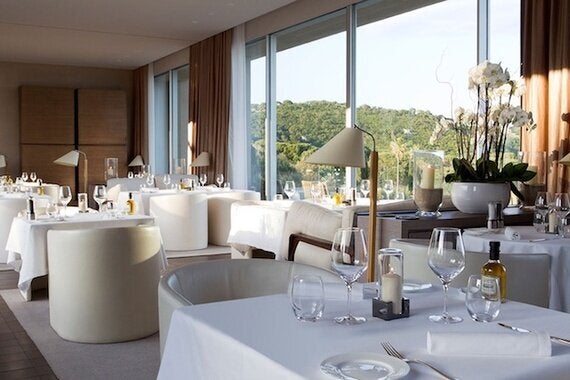 Don't Miss: Nordic walking along the stunning coastline, a stroll around the picturesque village of Ramatuelle and a visit to one of the many local vineyards.
The Deal: The Deal: Nescens 3-day bootcamp including treatments and personalised exercise programme starts from €1,800 (£1,274) excluding accommodation.
Monarch, the scheduled leisure airline, operates year round flights to Nice from Birmingham, London Gatwick, London Luton, Leeds Bradford and Manchester airports with fares, including taxes, starting from £29.99 one way (£59.98 return) For further information or to book please visit www.monarch.co.uk